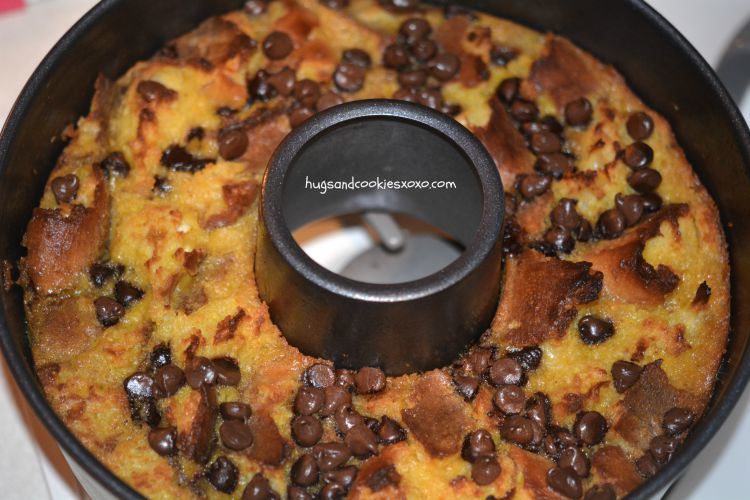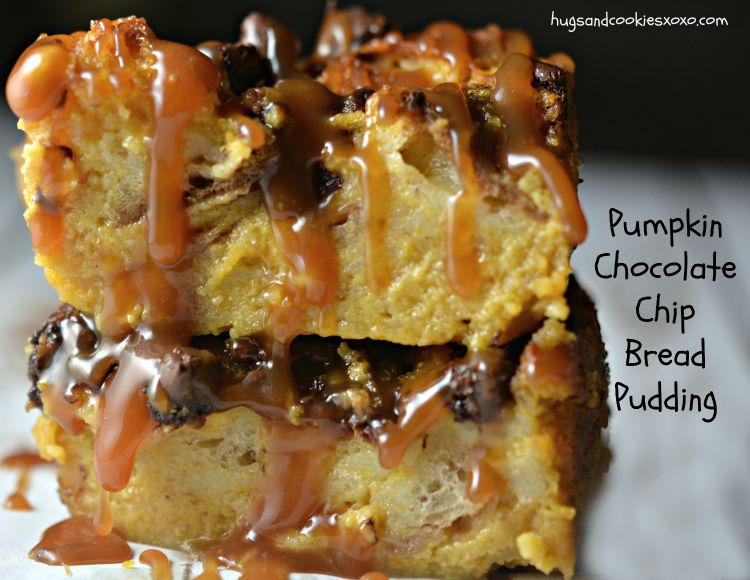 You'll Need:
Pumpkin Bread Pudding
Ingredients
8 oz French bread, broken into bite-sized pieces, approx 6 cups
2 cups half and half (This is found near the heavy cream in the food store.)
3 eggs
⅔ cup sugar
⅔ cup light brown sugar
15 ounce can of pumpkin puree
3 T. butter, melted
1 tsp ground cinnamon
1 tsp. vanilla
½ cup chocolate chips
Instructions
Grease a bundt pan generously.
Preheat oven to 350.
Pour the half& half in a large bowl and throw in the bread cubes to soak,
In a separate bowl, beat the eggs, two sugars, pumpkin, butter and vanilla.
Pour this pumpkin mix over the bread cubes and stir well to combine.
Pour this batter into your bundt pan, sprinkle on chocolate chips and bake approx 50-60 minutes.
Let cool a bit and run knife around the edge of the pan.
Invert onto a plate and serve with homemade caramel sauce.
Click  here for
A-To-Die-For Caramel Recipe!!!!
Adapted from Art & The Kitchen