This is crazy delicious and perfect for the fall season! Bring on the Pumpkin Fudge!
You'll need:
Pumpkin Chocolate Fudge
Ingredients
1½ cups of sugar
⅔ cups of evaporated milk
½ cup of pure pumpkin
2 tablespoons of butter
1 tsp of salt
2 teaspoons of pumpkin pie spice
½ tsp. cinnamon
6 ounces of white chocolate chips
6 ounces of chocolate chips (dark or semisweet-your choice!)
2 cups of miniature marshmallows
1 teaspoon of vanilla
Instructions
Line an 8x8-inch baking dish with nonstick foil.
In a pot, combine the sugar, evaporated milk, pumpkin, butter, salt and pumpkin pie spice.
Heat these together over medium and bring to a boil.
Let boil 12 minutes, stirring constantly.
Remove from heat and stir in the white chocolate chips and marshmallows.
Add vanilla.
Wait just a minute to cool a drop more and add chocolate chips. Stir just a stir or two so the mixture keeps some pumpkin color and remains marbled.
Pour into the pan and immediately place in freezer for 15 mins.
You can then move it to the fridge until totally set up!
Cut into small pieces!
Adapted from Taste and Tell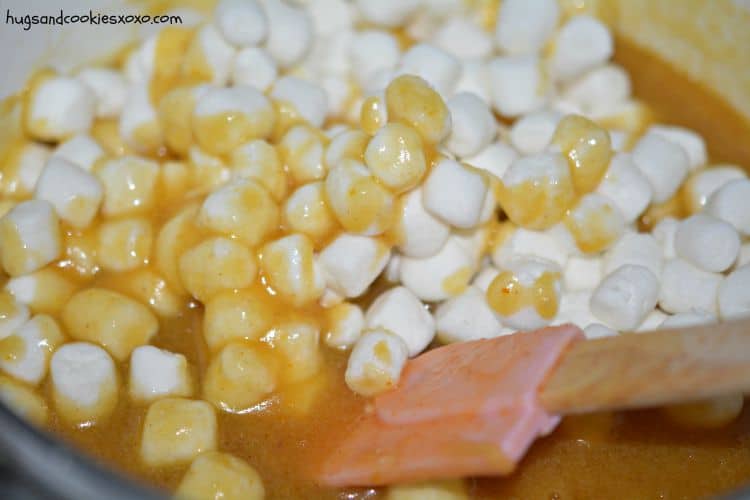 You May Love These, Too! XOXO