We all know that Autumn screams Pumpkins, hoodies and cooler temps. We also know that once fall hits everyone starts eating all things pumpkin. Pumpkin pies, pumpkin tarts, pumpkin bread, pumpkin muffins and on and on. I wanted to try this pumpkin crumb cake because I thought it sounded a bit different from all of the usual pumpkin treats! Well since it comes from Shelly at Cookies and Cups I knew it would be outrageous and it was. Be sure to check out her cookbook here, it is one of my faves!
This cake is great for breakfast, brunch or afternoon tea. I served it for dessert and added some vanilla ice cream! Great combo!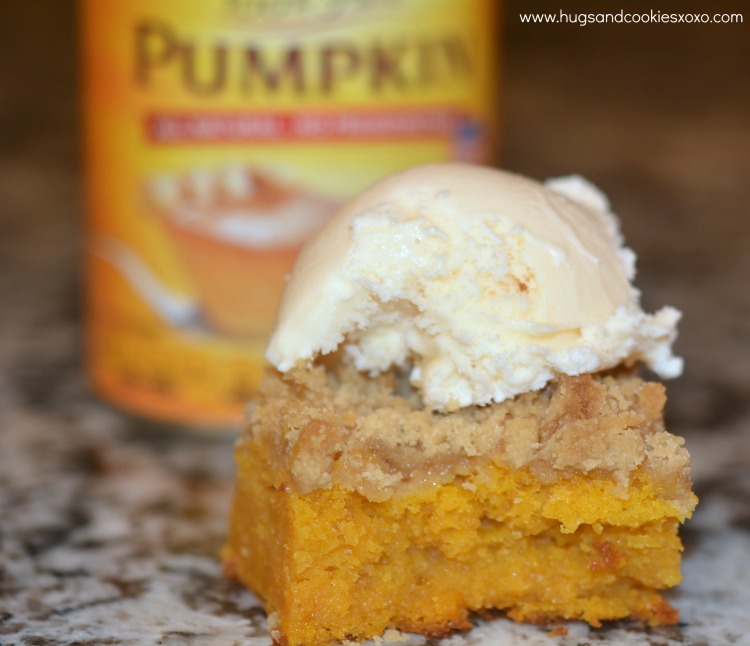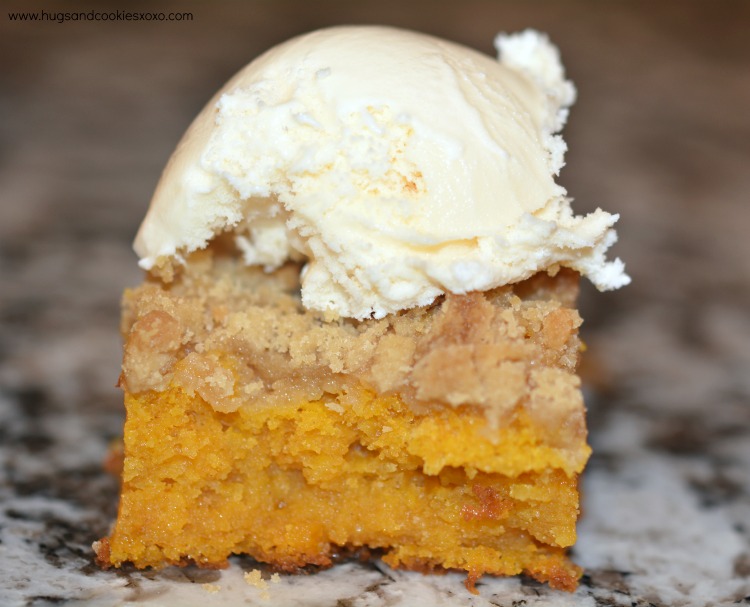 You'll Need:
Pumpkin Crumb Cake
Ingredients
2 cups flour
2½ tsp baking powder
1 tsp salt
1½ tsp cinnamon
½ cup butter, room temperature
2 cups sugar
2 eggs
1 Tbsp vanilla
1 (15 oz) can pumpkin
1 cup whole milk
Crumbs
½ cup butter, slightly softened
1 cup light brown sugar
1½ cups flour
½ tsp salt
Instructions
Preheat oven to 350°
Line 9x13 pan with nonstick foil.
In mixer, beat sugar and butter .
Add eggs, vanilla and pumpkin.
Combine dry ingredients.
Add the dry ingredients in 3 batches while alternating with the addition of the milk.
Once combined, spread in pan.
Crumbs
Mix all in mixer until forms crumb.
Sprinkle large clumps over cake.
Bake 50-55 minutes until toothpick comes out clean.
You May Love These, Too! XOXO