Thanksgiving morning calls for pumpkin french toast with lots of syrup and fresh whipped cream, don't you agree? Just save some room for turkey! For this recipe I like to use a loaf of pre-sliced brioche from Trader Joes. It is so thick and decadent! Wishing everyone a happy Thanksgiving! I am so thankful for YOU!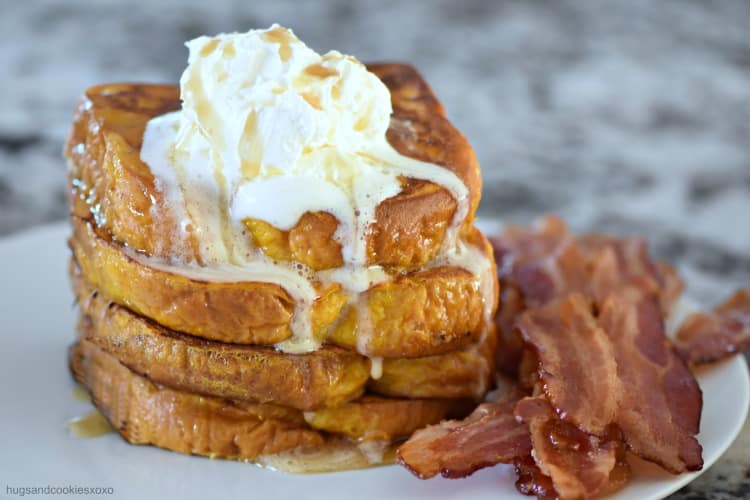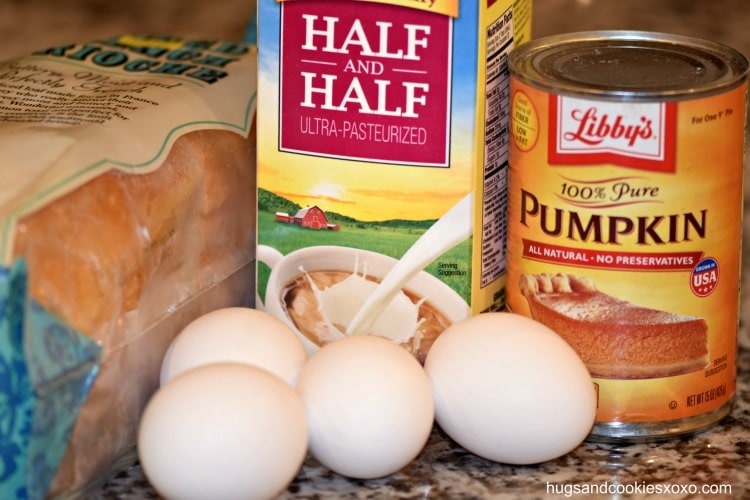 Pumpkin French Toast
Ingredients
1 loaf sliced brioche
4 eggs
½ cup pure pumpkin
½ cup half and half
¼c milk
1 tsp vanilla
pinch salt
For cooking: Butter
Instructions
Place the bread to the side.
Whisk all the other ingredients until smooth.
Heat butter in skillet.
Dip bread in batter and flip to coat both sides, soaking a few seconds on each side.
Pan fry until golden.
Serve with syrup and whipped cream!
Happy Thanksgiving!