Pumpkin Muffins With Chococlate Chip Cheesecake Filling
Pumpkin muffins just got a whole lot better with a heaping tablespoon of chocolate chip cheesecake baked right on top! These are the perfect treat to celebrate the cooler weather coming and Fall being on the horizon! The chocolate chips in the cheesecake add a wonderful sweetness but you can also omit them if you prefer! Though, why would anyone prefer to leave off chocolate! hee hee! I hear that Starbucks has a muffin just like this..without the chips! I hope you enjoy this treat!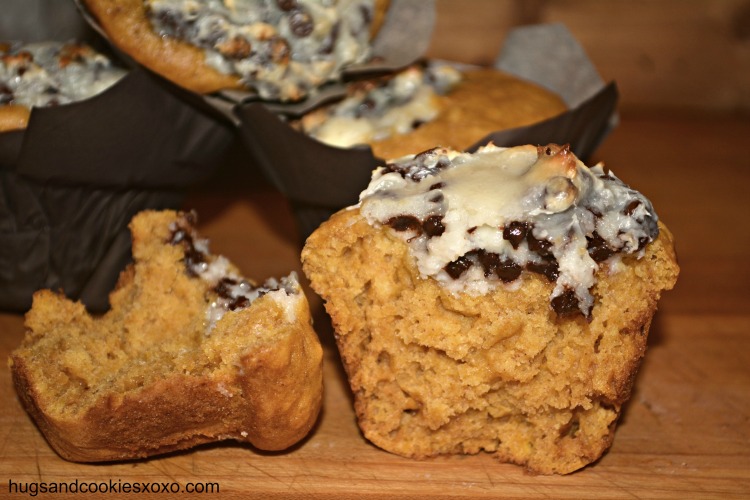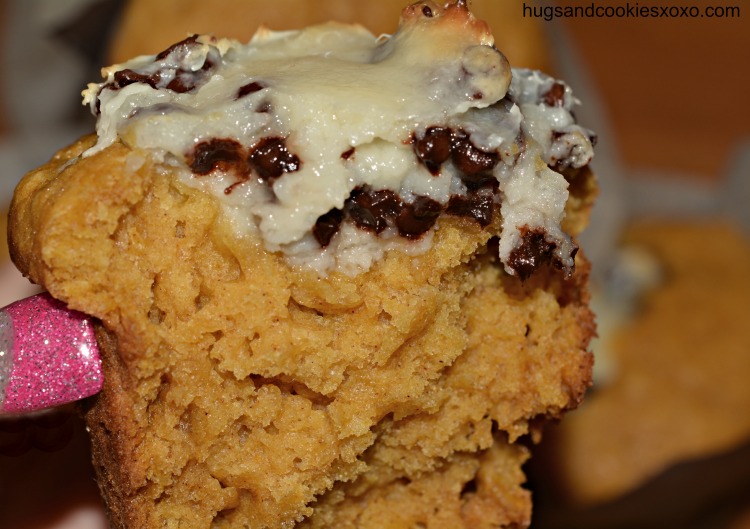 Pumpkin Muffins With Chococlate Chip Cheesecake Filling
Ingredients
1 cup sugar
⅓ cup vegetable oil
1 cup pumpkin puree
2 eggs
¼ cup milk (not skim)
2 teaspoons pumpkin pie spice (optional)
1 teaspoon cinnamon
¼ teaspoon salt
1 teaspoon baking soda
2 cups sifted all-purpose flour
Filling
8 ounces cream cheese, softened
½ cup sugar
1 teaspoon vanilla
1 cup mini chocolate chips
Instructions
Preheat oven to 350°.
Line muffin tins with liners
Whisk pumpkin, oil, and sugar.
Add eggs, pumpkin pie spice (if using), salt, and baking soda.
Add milk.
Fold in flour.
Pour into muffin pans filling each ½ full.
Prepare filling by mixing the cream cheese, sugar and vanilla.
Fold in chips.
Place 1 tablespoon onto the top of each muffin.
Bake for 15-18 minutes.
Cool a few minutes in the pan.
Keep left overs in fridge.
Adapted from
Crazy for Crust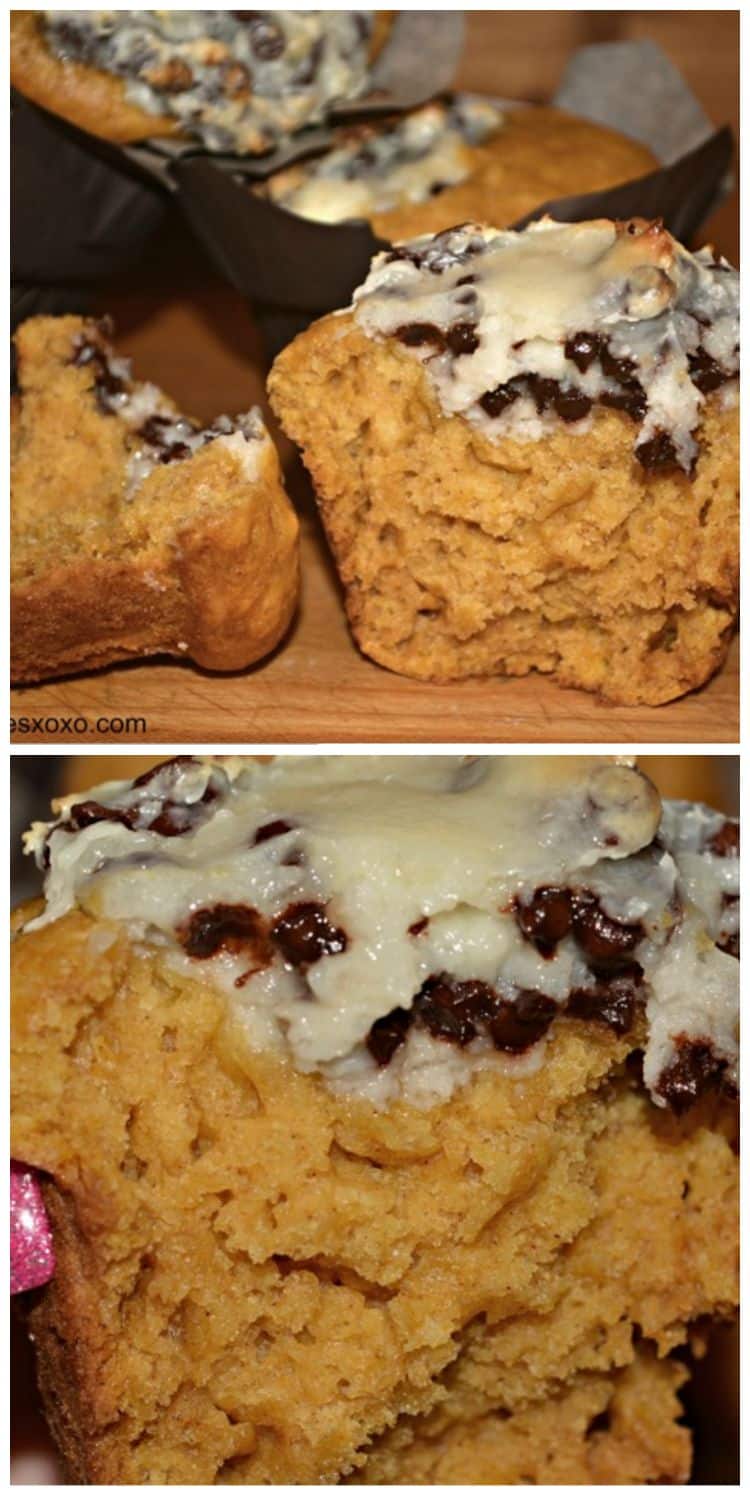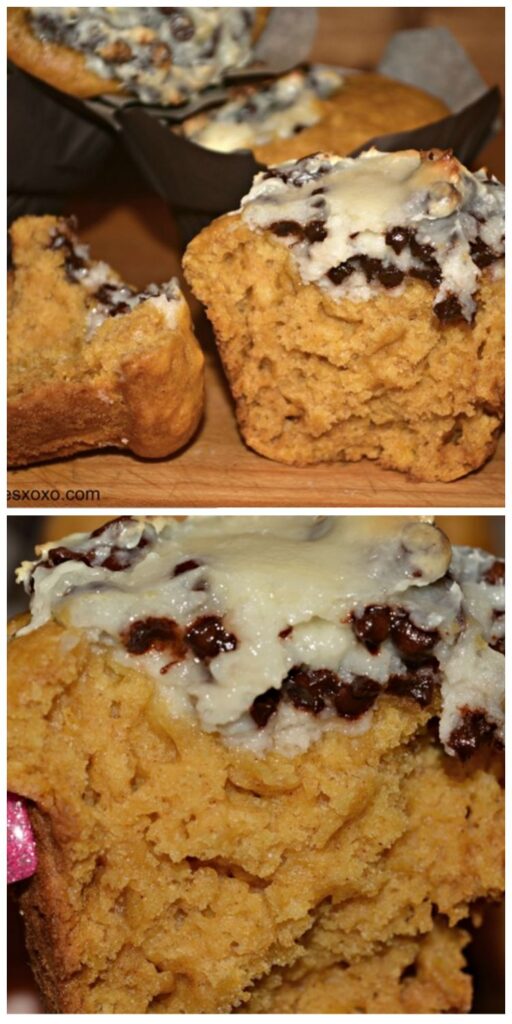 You May Love These, Too! XOXO