Rainbow Cookie Cheesecake
To make this rainbow cookie cheesecake you need to start with rainbow cookies. Here is the link to my homemade cookies that I used. For a shortcut, I am sure you could use some high quality bakery rainbow cookies, if you prefer.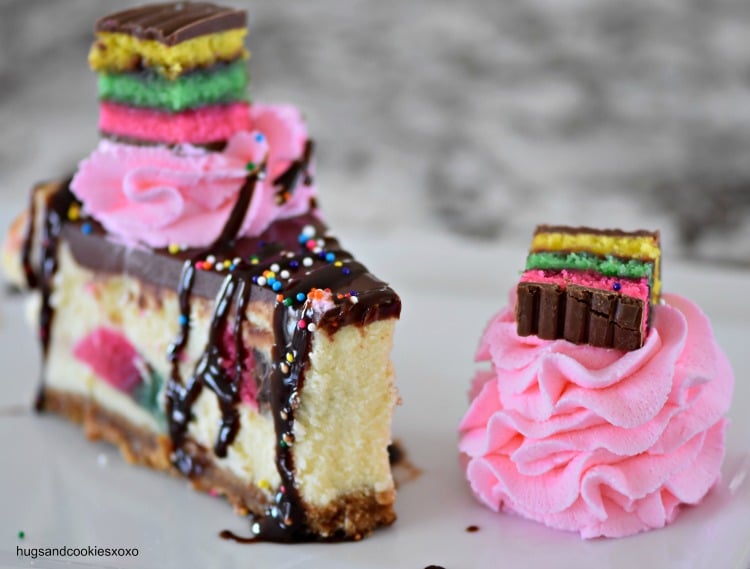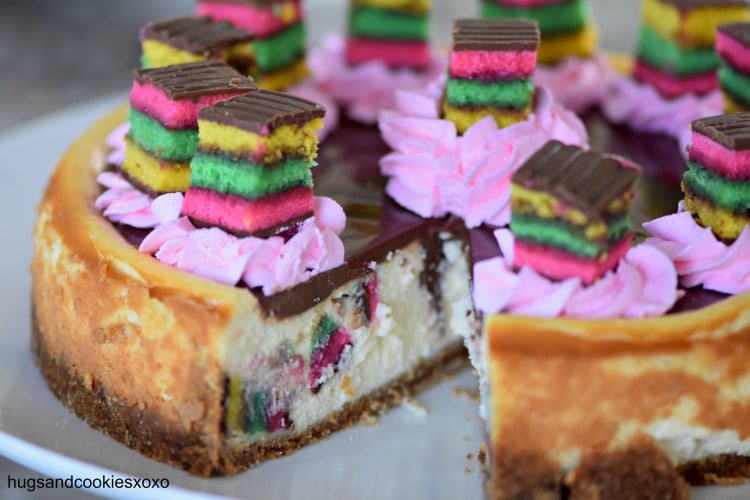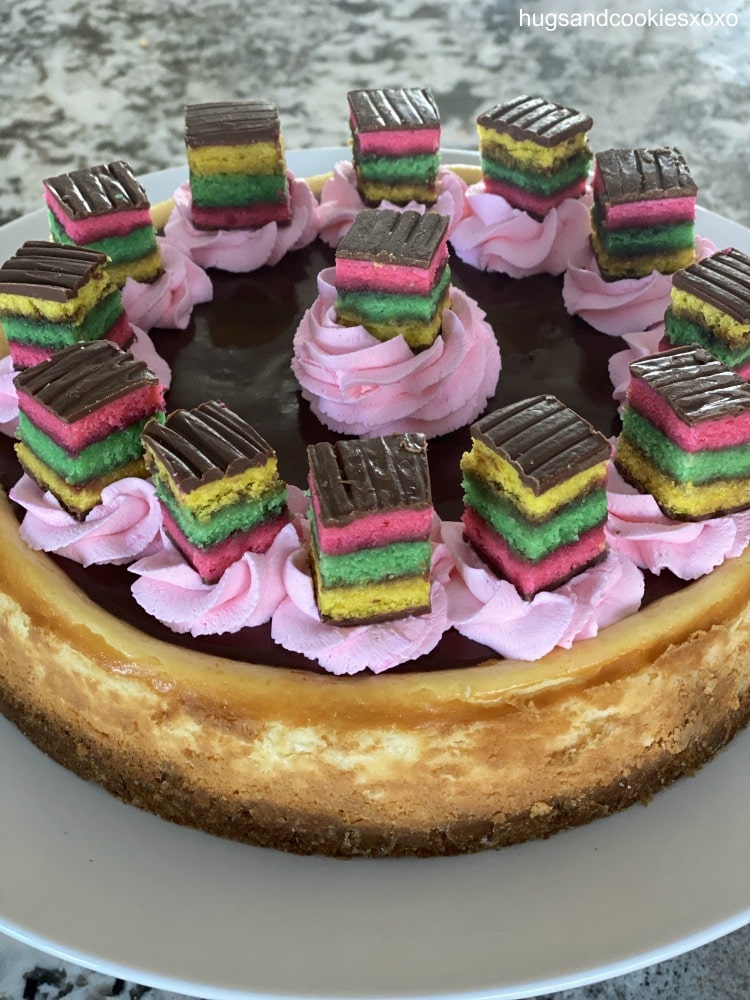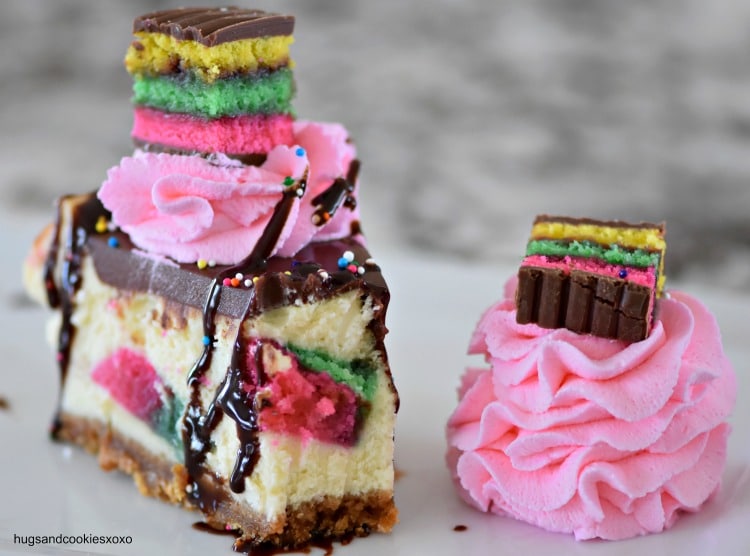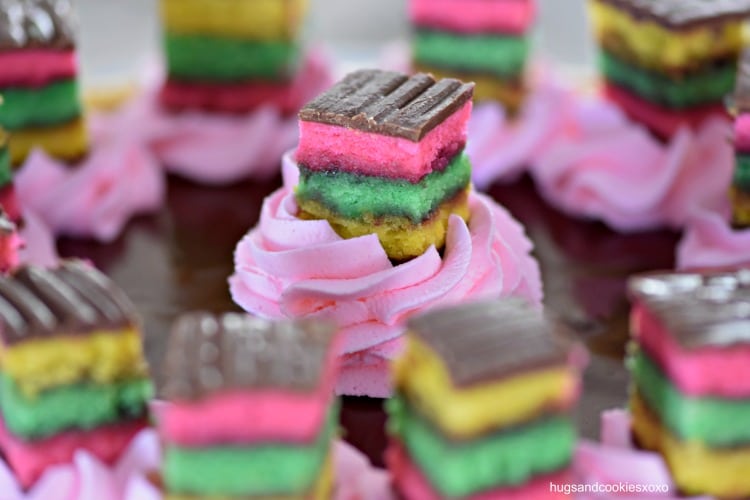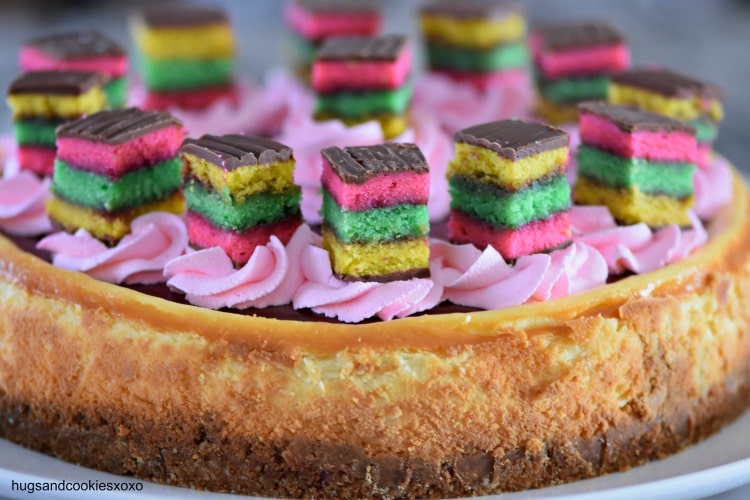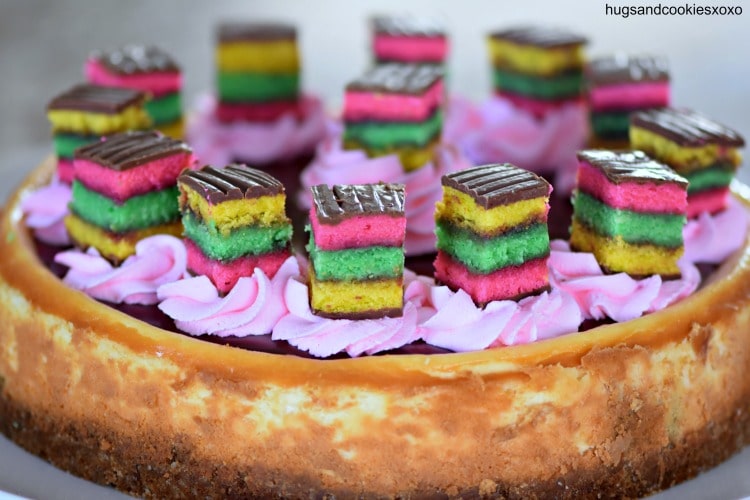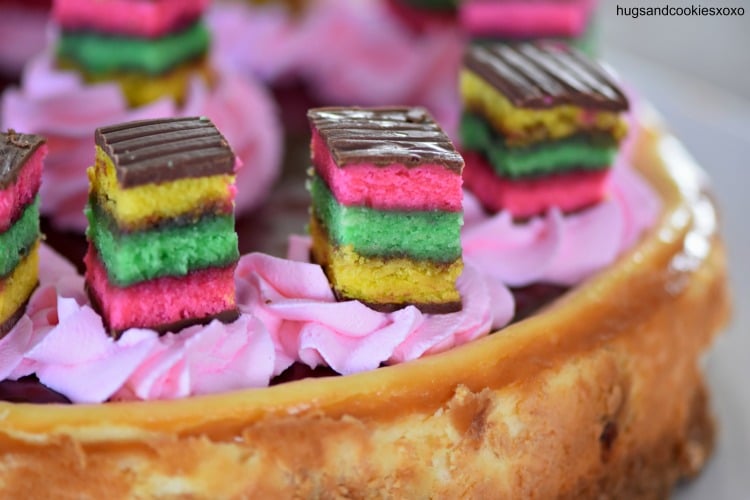 You may need:
Rainbow Cookie Cheesecake
Ingredients
Crust
1¼ cups graham cracker crumbs
5 T. butter
5 T. sugar
Cheesecake
24 ounces soft cream cheese
1 cup sugar
3T. flour
1 c. sour cream
4 eggs
1 tsp. vanilla
10 rainbow cookies, cut in half (extra rainbow cookies for the top of the cake)
Extra rainbows for the top
Ganache
¾ c. heavy cream
5 ounces semi sweet chocolate, bars not chips
whipped cream
1½ cups heavy cream
¼ T. powdered sugar
pink food coloring
Instructions
Preheat oven to 325.
Mix crust ingredients and press into sides and bottom of 9 inch springform pan.
Bake 10 mins and let cool.
Lower temp to 300.
Beat cream cheese and sugar on low to combine.
Add flour.
Add sour cream.
Add one egg at a time and vanilla.
Place a few rainbows into the batter.
Pour into crust.
Bake 1 hour.
Shut oven but leave cake in the oven with door closed for 30 more mins.
Remove, cool and chill.
Ganache
Heat cream to a simmer.
Add chocolate and cover 2 mins.
Whisk smooth and pour on cooled cheesecake.
Whipped cream
Beat all to stiff peaks.
Pipe onto the cake and top with more rainbow cookies.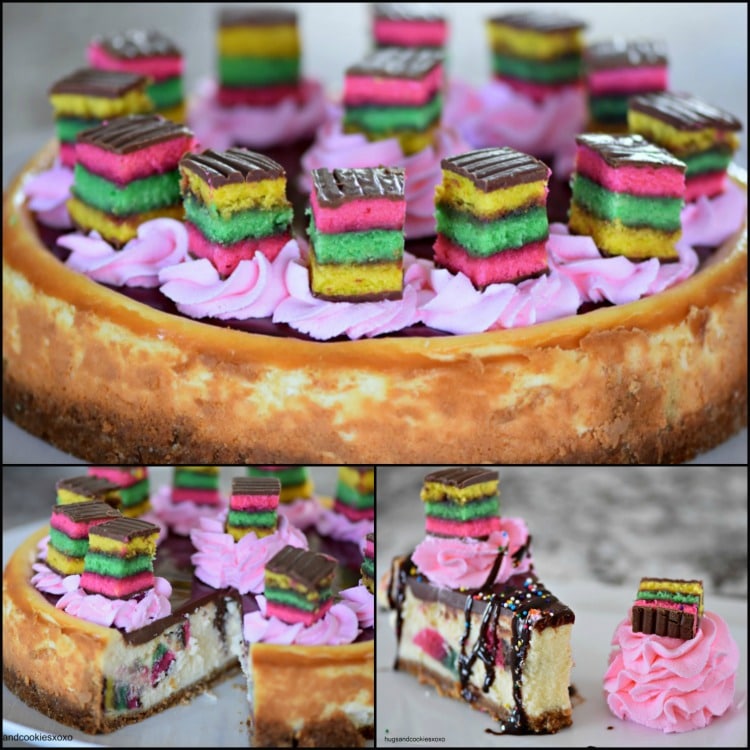 You May Love These, Too! XOXO