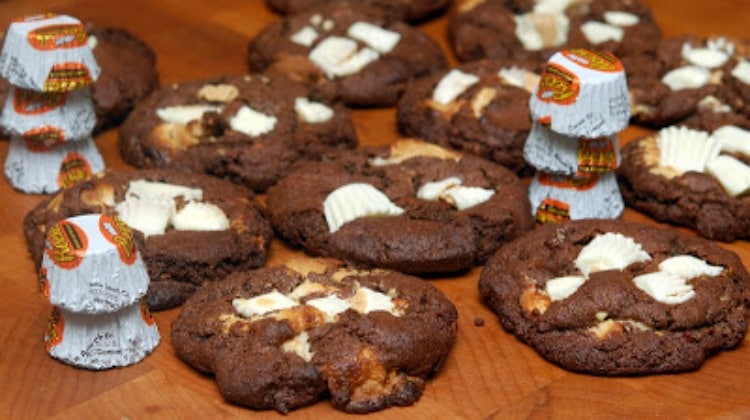 2 1/2 C. flour all purpose flour
3/4 C. unsweetened cocoa
1 tsp. baking soda
1 C. sugar
1 C. firmly packed brown sugar
1 C. butter, softened
2 tsp. vanilla
2 eggs
40 WHITE Reese's mini peanut butter cups, cut in half (plus extra for garnish once out of the oven)
Preheat oven to 375. Line sheets with parchment paper.
In large bowl, beat sugars and butter. Add vanilla and eggs. Add dry ingredients. Fold in peanut butter cups.
Use a medium sized cookie scoop and bake at 375° for 7 to 10 minutes or until set and slightly cracked. Cool on cookie sheets. Add more chopped peanut butter cups if desired just by pressing them in after cooled for a few minutes.
You May Love These, Too! XOXO