Reverse Seared Ribeye Steaks
We absolutely loved this method for cooking ribeyes at home in the oven! I highly recommend it. Our ribeyes came from Costco and they were fabulous. This is a great way to prepare your steaks when you don't feel like barbecuing them! These taste just like they came from a fabulous steakhouse. To serve with compound butter, soften a stick of butter and mix with a combo of your favorite herbs. You can roll it into a log in waxed paper and store in the freezer to always keep on hand! Slice a nice chunk onto your hot steaks and watch your family swoon!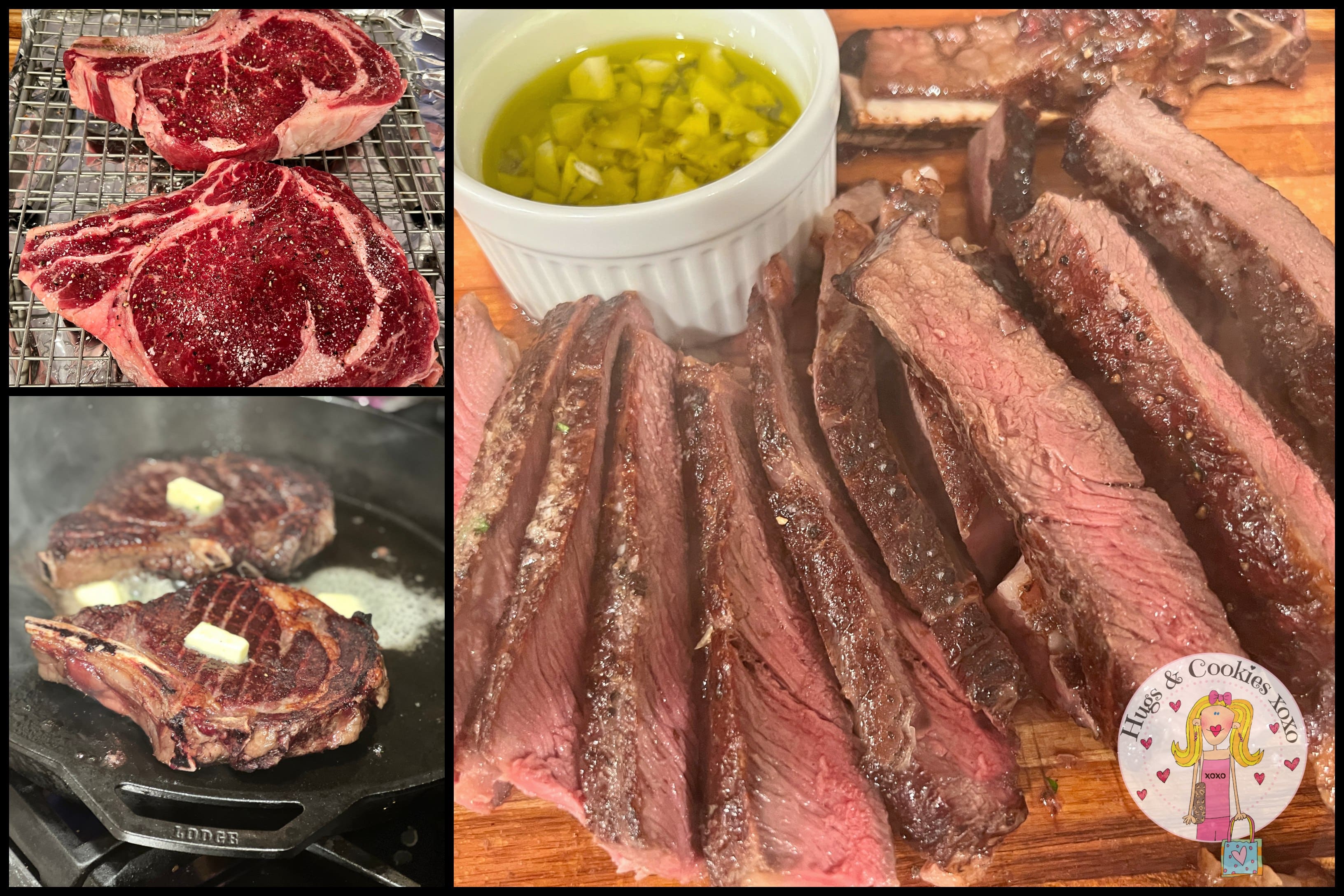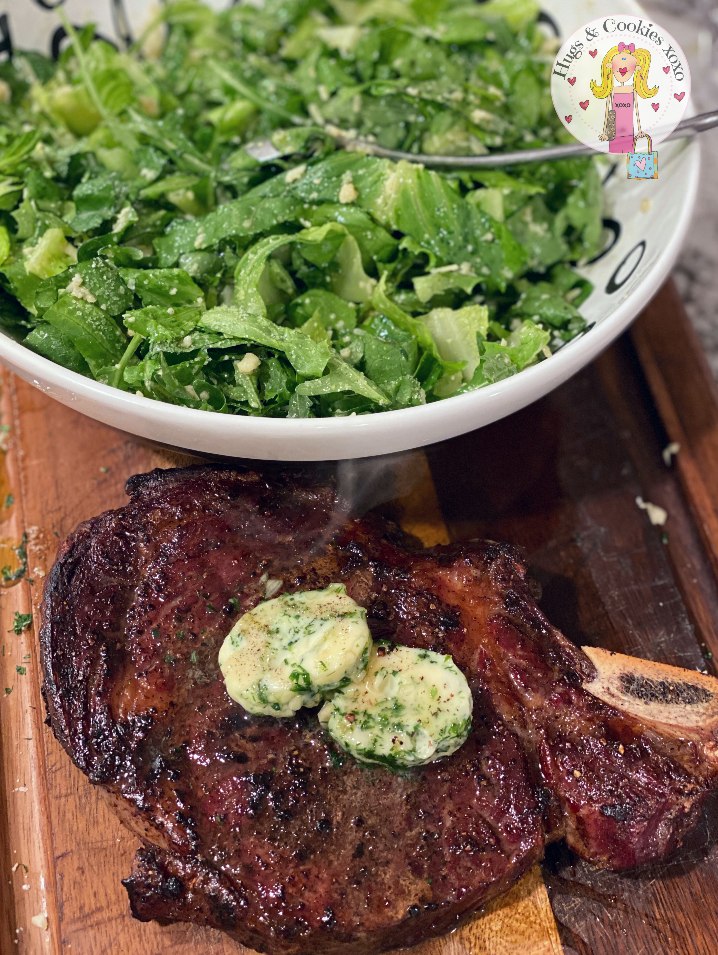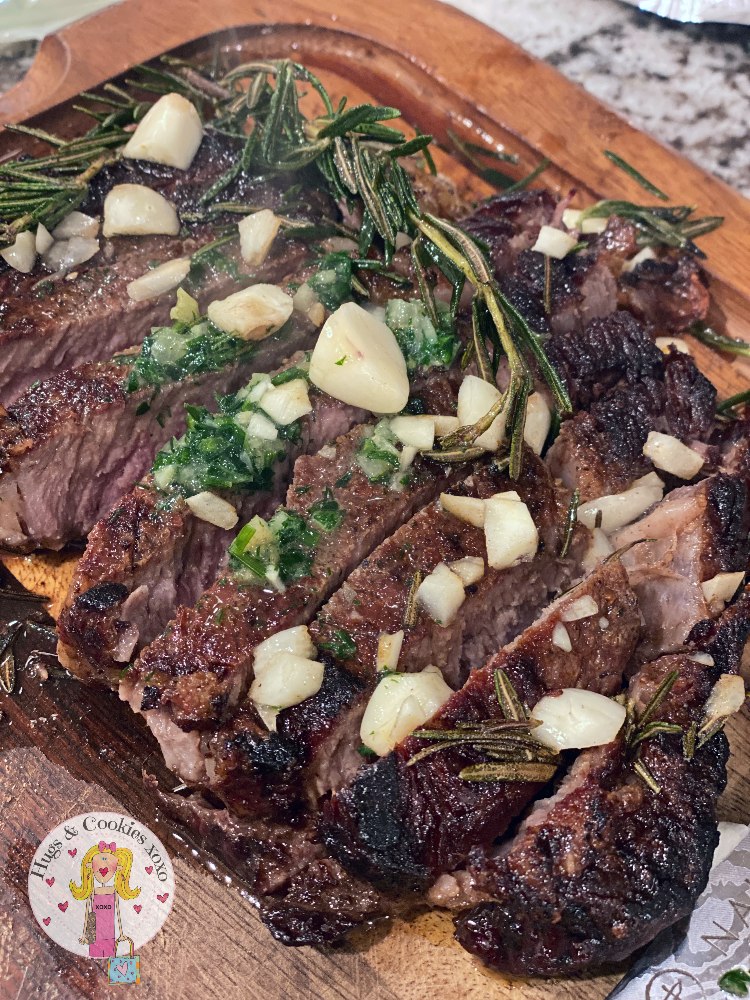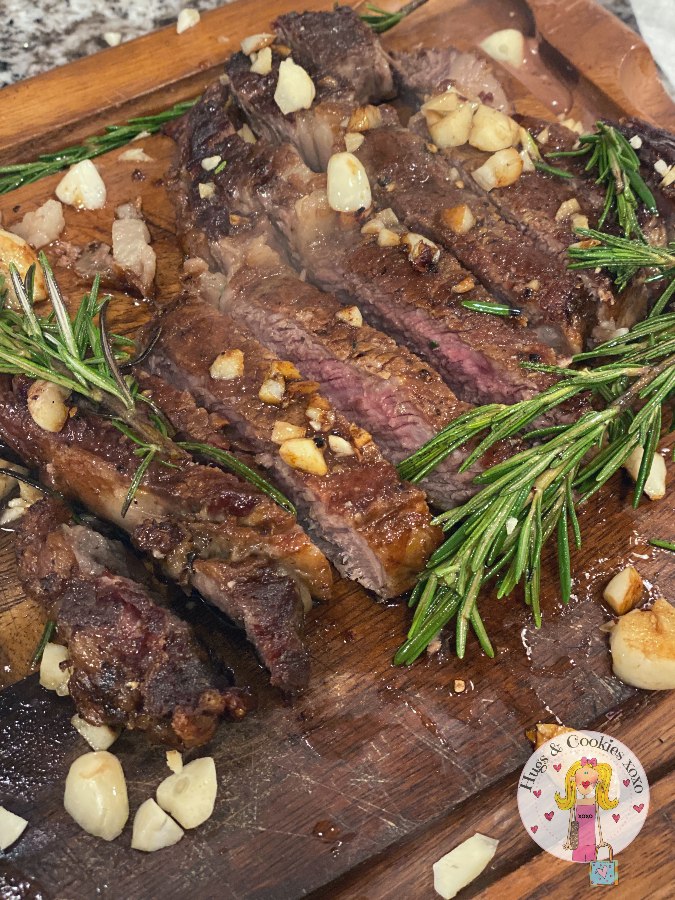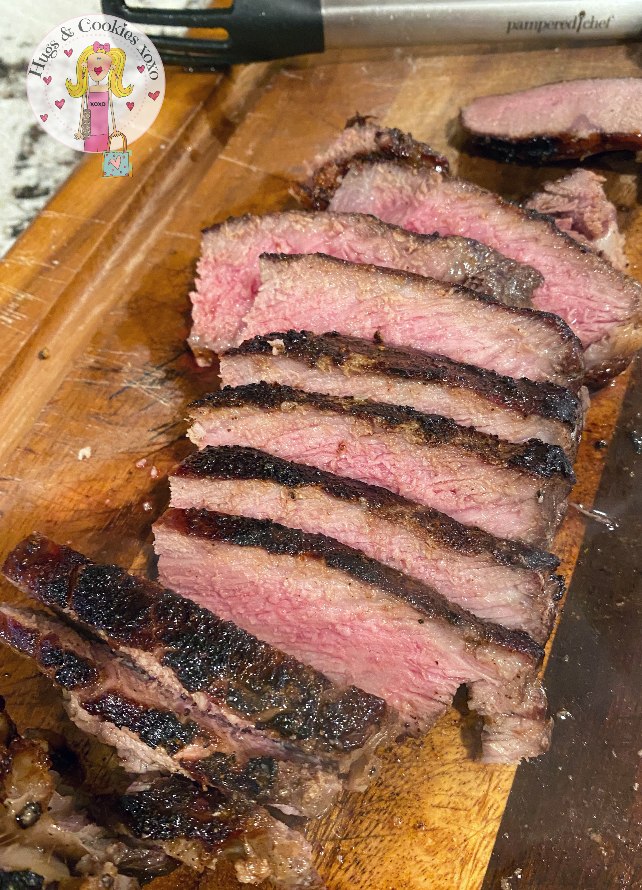 You may need: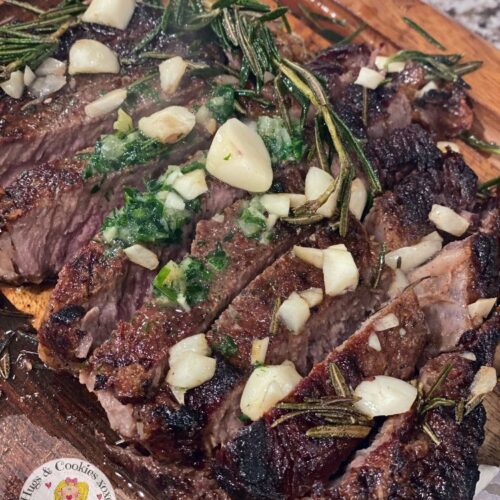 Reverse Seared Ribeye Steaks
Ingredients
2

large bone-in rib-eyes

at room temperature

Kosher salt and freshly cracked black pepper

2

tablespoons

avocado or canola oil

4

tablespoons

butter

Optional: compound butter
Instructions
Preheat the oven to 250 degrees F.

Season all sides of the steaks generously with salt and pepper.

Place on wire rack-lined baking sheet.

Bake until the desired internal temperature is reached.

We like medium well so I cook until 135-145 degrees. This took about 1 hour and 20 mins.

When almost done, heat a cast-iron skillet over medium-high heat.

Add the oil, then sear the steaks on the first side for about a minute.

Flip the steaks and add the butter to the skillet.

Keep cooking steaks and basting with the butter as you sear all sides.

Remove and let rest just a couple mins.

Slice and serve with compound butter and fresh garlic, if desired.
Adapted from Jeff Mauro