This is a winning recipe, my friends,  so get ready to print this one out. I made this roasted corn & cheddar chowder during a snow storm this week and shared some with a wonderful neighbor. He texted immediately after to say it was "Uhhhh, mazzzzz-ing!" When hubby came home he agreed. And my opinion? I loved it so much that I have already made a second batch since. This corn chowder combines the best of the seasons. It has the summer flavors of  hot, buttered, roasted corn along with the winter warmth of a thick and comforting chowder. Roasting the corn prior to making the soup is necessary so don't even think of skipping this step. Please leave me a comment when you try this one out because I know you're going to love it!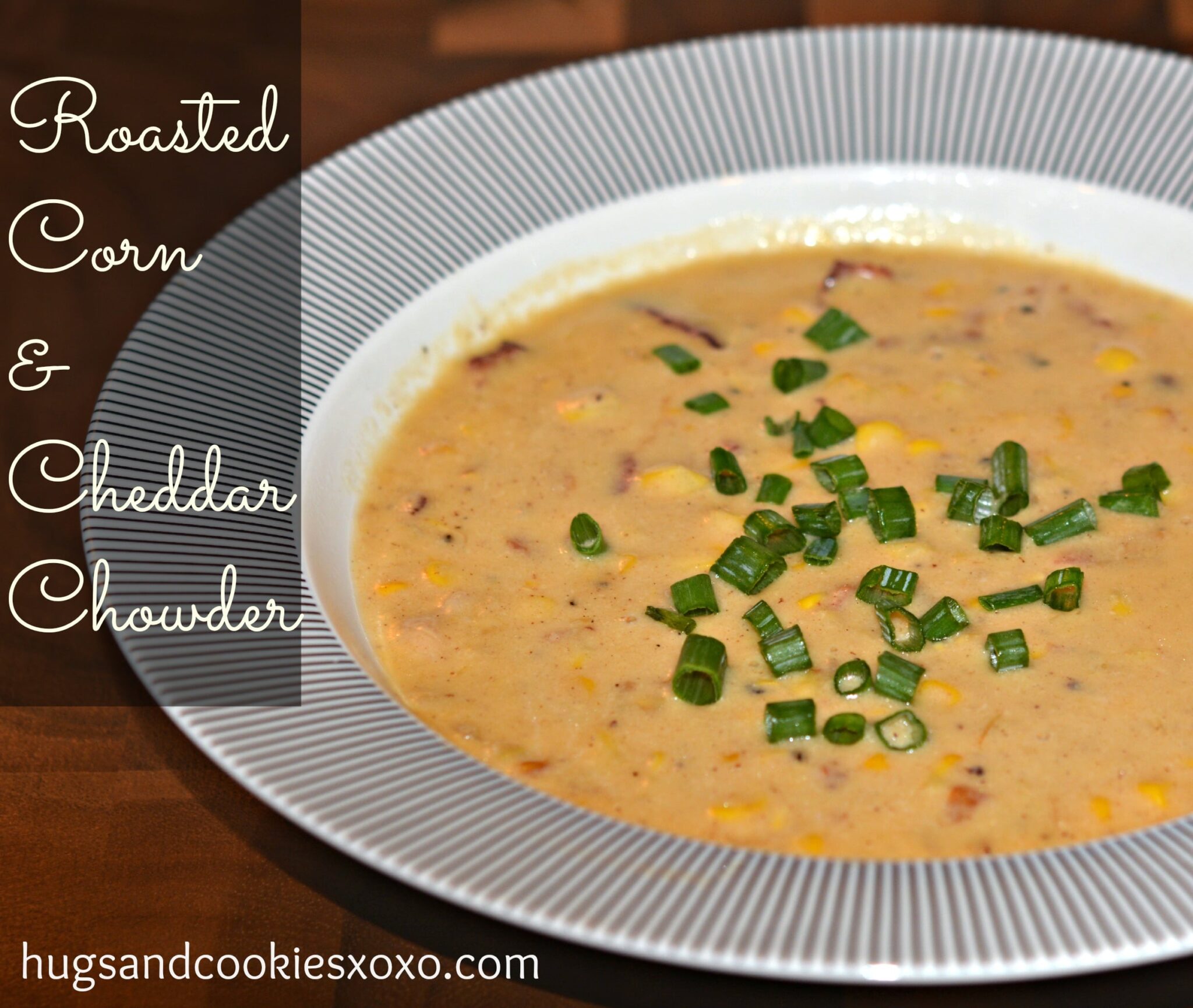 Here is the bacon, roasted corn and onions. Don't you want to dig in with a large spoon?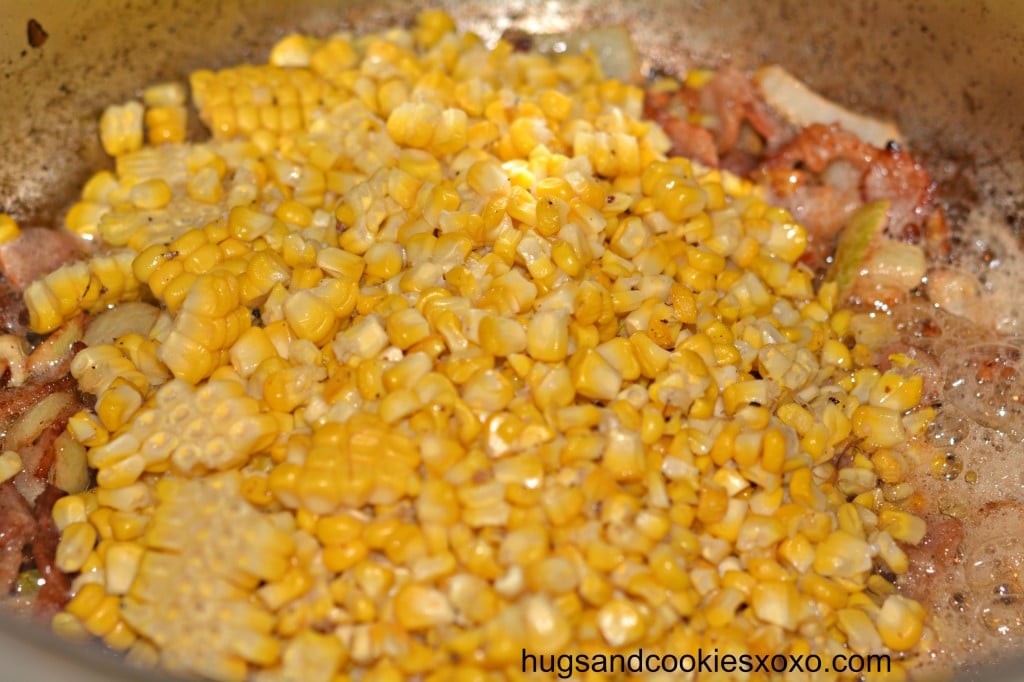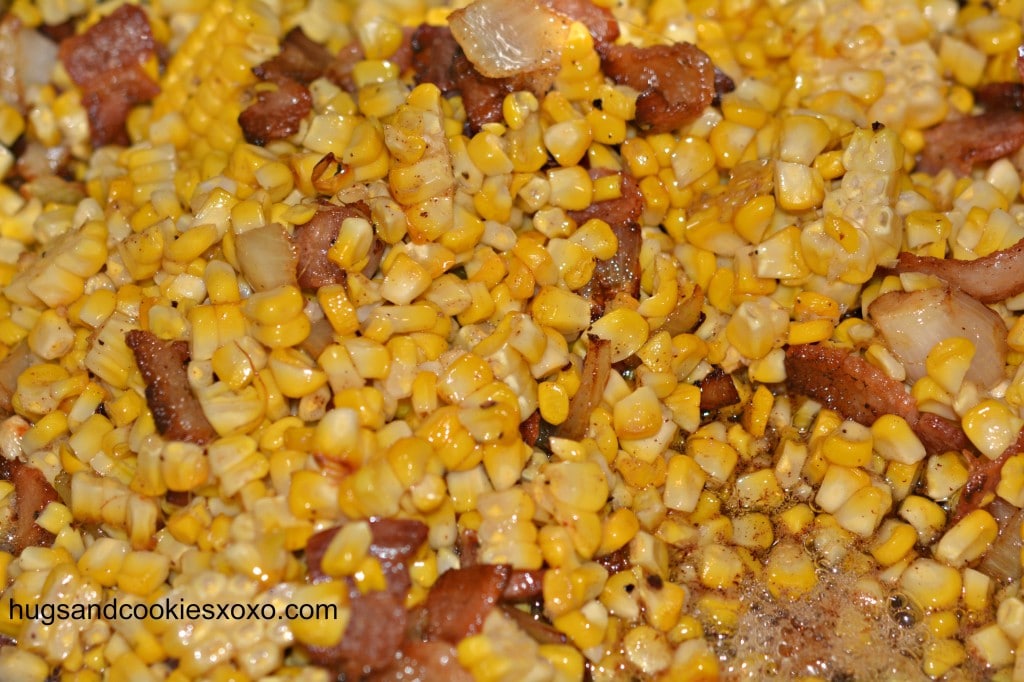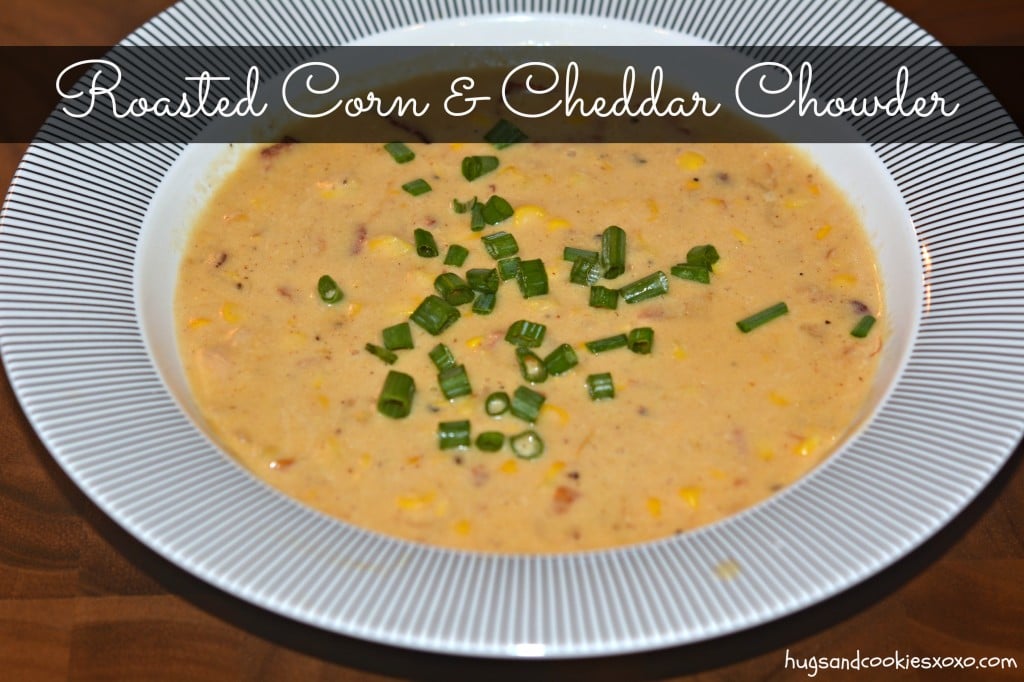 Time to melt the cheddar cheese into the hot soup!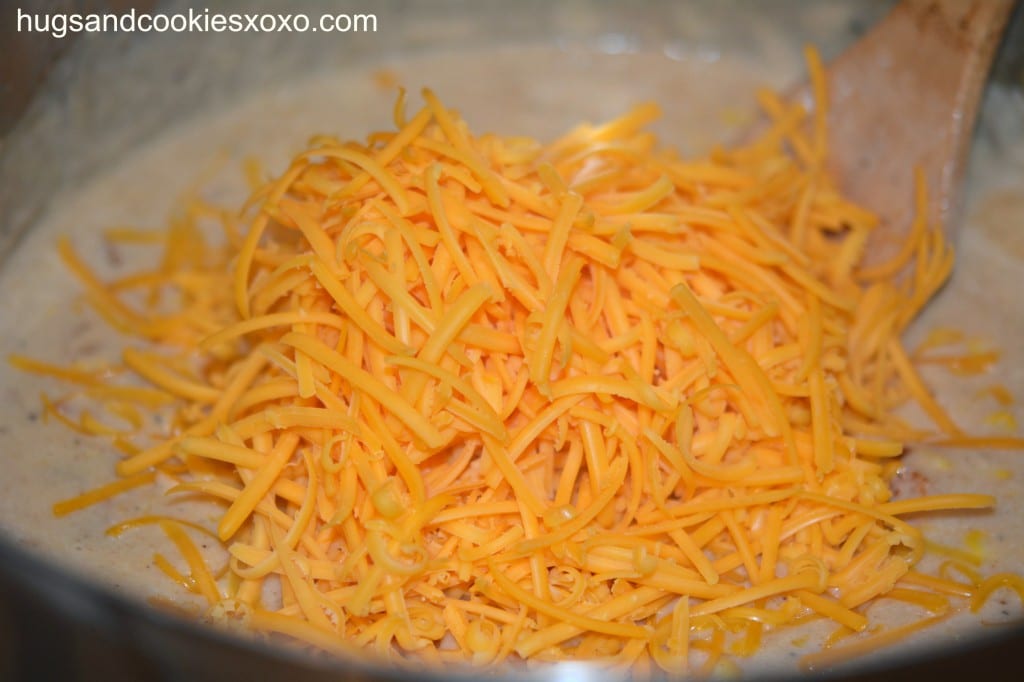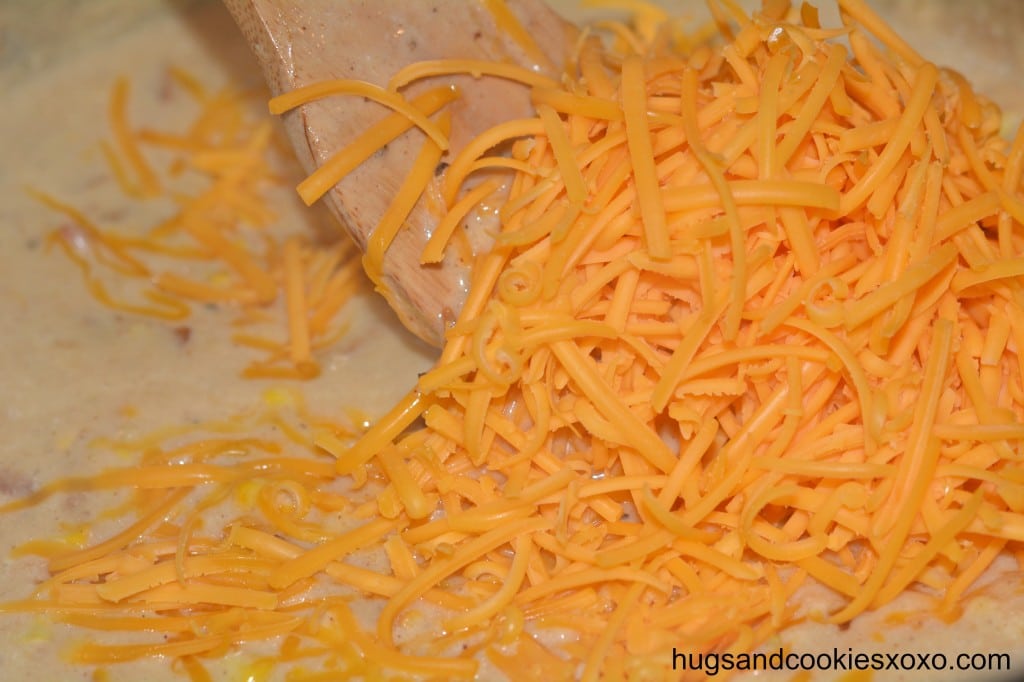 So, here is my cute girl…isn't she "GRATE?" LOL  Purchased from Pylones!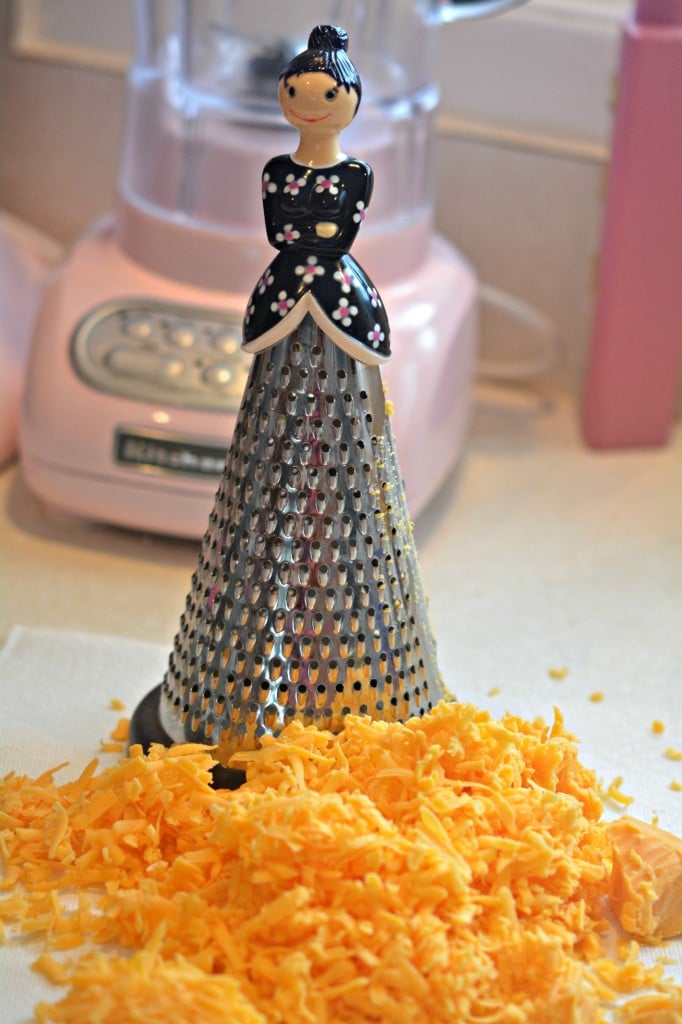 This is my other favorite grater….from salad masters! Grates cheese in 3 seconds flat.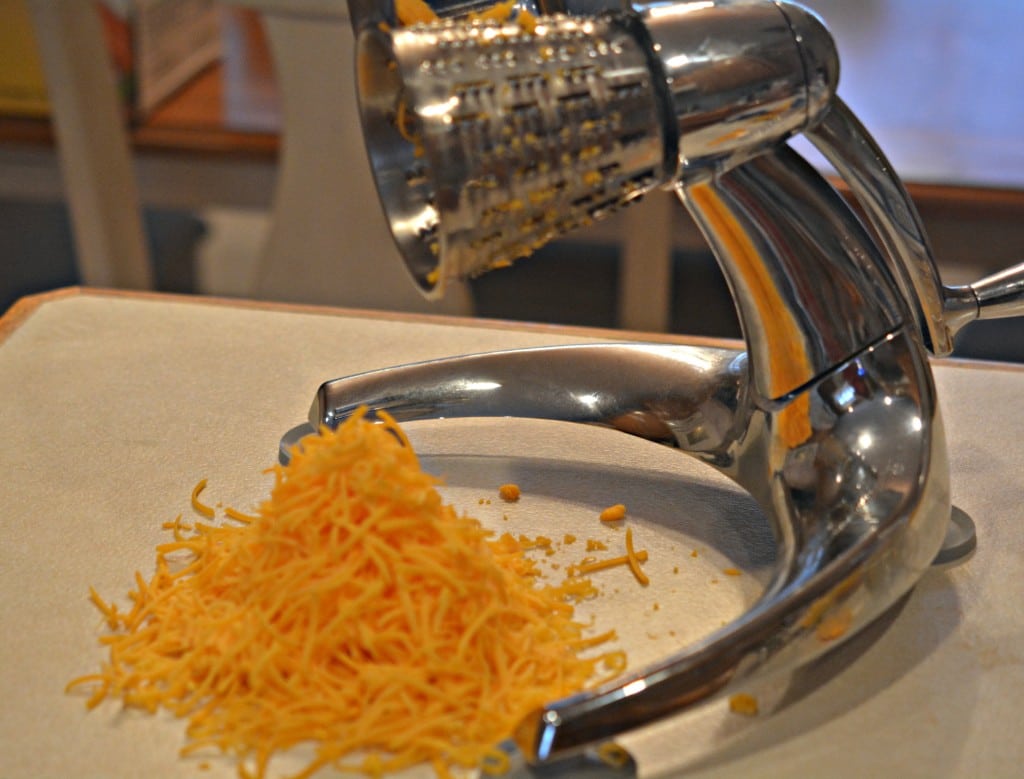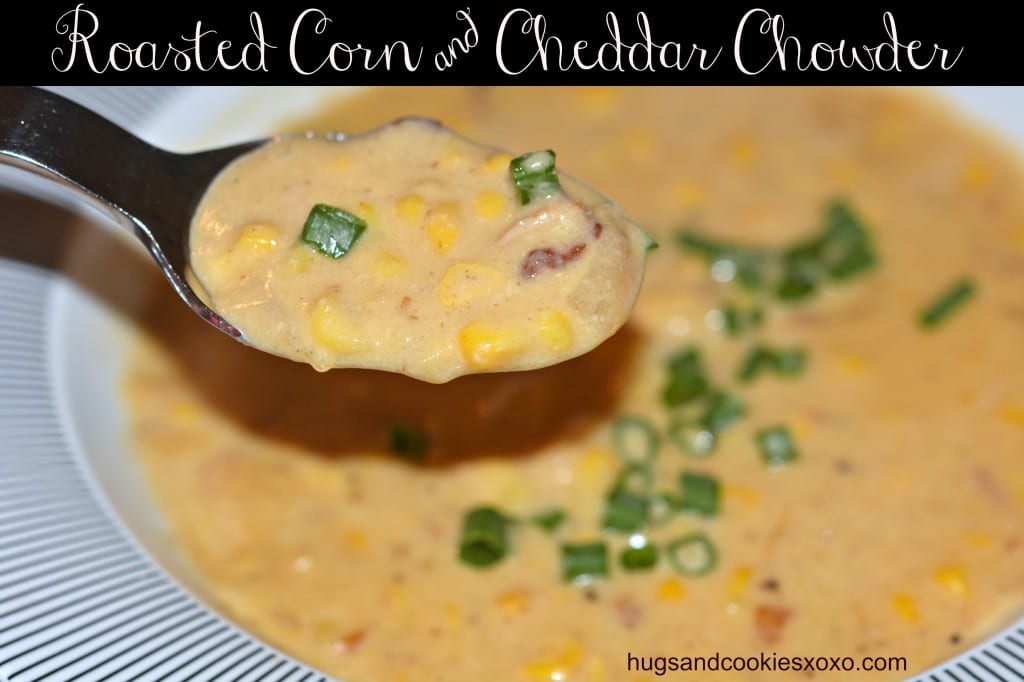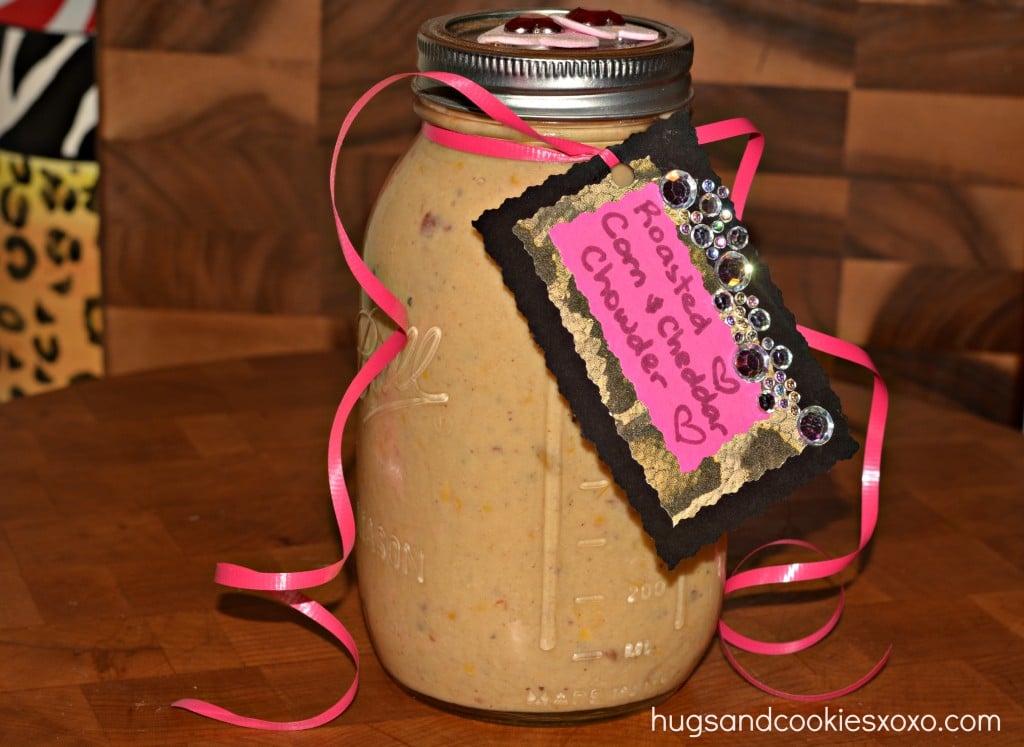 Roasted Corn & Cheddar Chowder Ingredients:
5-6 ears corn
2 Tablespoons butter
salt/pepper
4 Tablespoons salted butter
1 onion, Chopped
3 slices thick-cut bacon, cut into small pieces
1/4 cup flour (I used Cup 4 Cup gluten free brand or you can use regular flour)
3 cups chicken broth
2 cups half & half
1/2 pound cheddar cheese, grated
Scallions, sliced for serving time
1. Preheat oven to 425 for the corn and line a pan with nonstick foil. Melt the 2 Tablespoons of butter in the microwave and pour over the corn. Sprinkle generously with salt and pepper and roast for 25-30 minutes, turning occasionally,  until browned. Cool a few minutes and then cut the kernels off the cobs.
2. Melt the butter in a large stockpot. Add the chopped onion and cook a few minutes. On med-hi, add in the bacon and cook until all the bacon pieces are crispy, stirring often. Sprinkle the flour on and stir until it is dissolved. Add the corn.
3. Put heat on high and add the broth. Let simmer a few minutes. Pour in the half and half. Season with salt and pepper. Cover and lower heat to a simmer for 15 minutes. Remove cover and stir in the cheddar cheese until melted. Serve into bowls and top with chopped scallions.
Corn Stock Recipe:
And, what to do with the leftover cobs after you cut off the kernels? Usually I throw them out but this time I made corn stock!!!! Bring the cobs and 7 cups water to a boil. Sprinkle with salt. Lower to a slow simmer and cook partially covered 60 minutes. Now, what to do with this corn stock? Help! lol