Roasted Corn Chowder with Cheddar Cheese is the perfect cozy soup on a bitter cold winter day!
Roasted Corn Chowder with Cheddar Cheese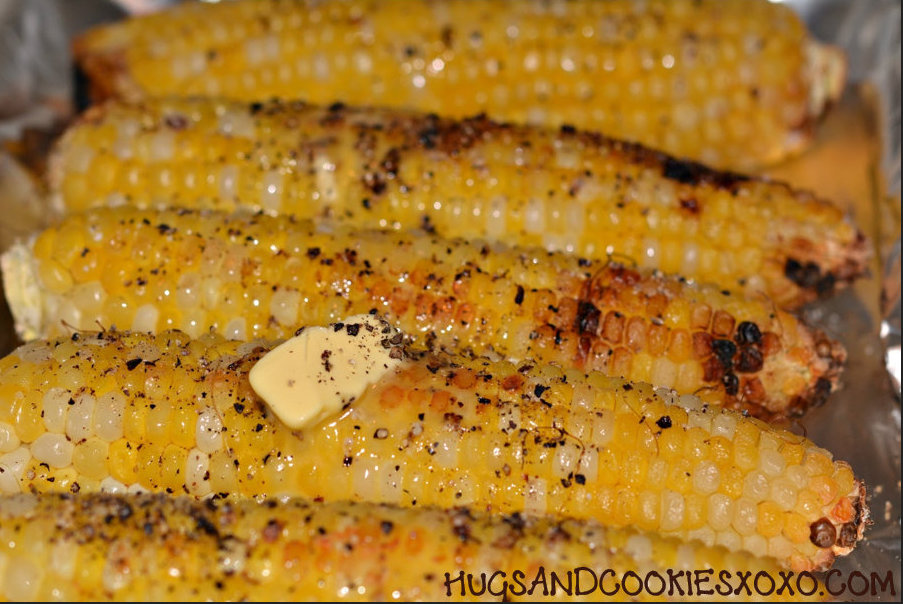 Roasted Corn Chowder with Cheddar Cheese
Ingredients
Roasted Corn & Cheddar Chowder Ingredients:
5-6 ears corn
2 Tablespoons butter
salt/pepper
4 Tablespoons salted butter
1 onion, Chopped
3 slices thick-cut bacon, cut into small pieces
¼ cup flour
4 cups chicken broth
⅔ cups half & half
½ pound cheddar cheese, grated
Chives, sliced for serving time
Instructions
Preheat oven to 425 for the corn and line a pan with nonstick foil.
Melt the 2 Tablespoons of butter in the microwave and pour over the corn.
Sprinkle generously with salt and pepper and roast for 25-30 minutes, turning occasionally, until browned.
Cool a few minutes and then cut the kernels off the cobs.
Melt the butter in a large stockpot.
Add the chopped onion and cook a few minutes.
On med-hi, add in the bacon and cook until all the bacon pieces are crispy, stirring often.
Sprinkle the flour on and stir until it is dissolved.
Add the corn and stir well.
Put heat on high and add the broth.
Let simmer a few minutes.
Pour in the half and half.
Season with salt and pepper.
Cover and lower heat to a simmer for 15 minutes.
Remove cover and stir in the cheddar cheese until melted.
Serve into bowls and top with chopped chives.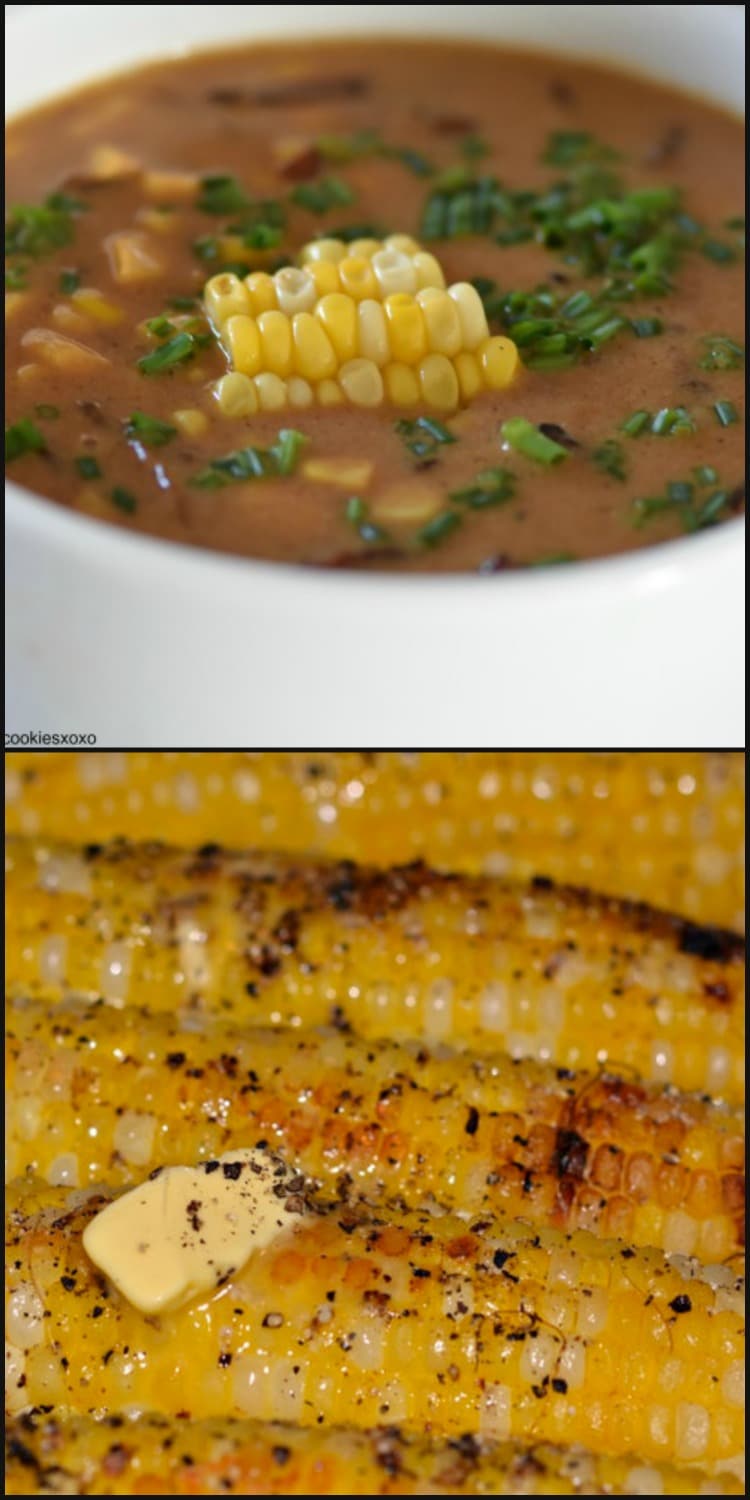 You May Love These, Too! XOXO