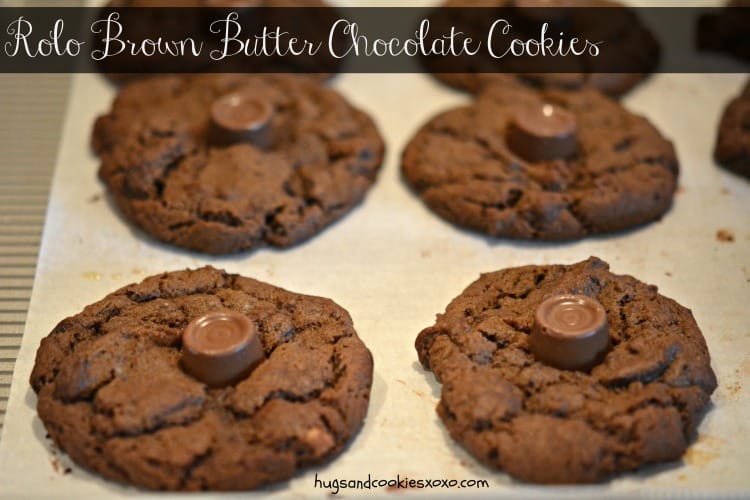 Rolo Browned Butter Chocolate Cookies
Chocolate Cookies with Caramelized White Chocolate Serves: 12
Ingredients
Cookie Base
½ cup butter plus 1 T.
½ cup dark brown sugar
¼ cup plus 2 T. granulated sugar
1 egg
½ tsp. vanilla
1⅓ cup flour
¼ cup cocoa powder
½ tsp. baking powder
½ tsp. baking soda
½ tsp. kosher salt
½ tsp. sea salt flakes
1 bag rolos candies
Instructions
Cookies
Melt 5 Tablespoons butter in a pan until the butter browns. (5-7 mins) Pour in a heatproof mixing bowl and refrigerate 30 mins until just about solid.
Beat the remaining 4 T. butter with the browned butter.
Add the sugars and beat well.
Add eggs.
Add dry ingredients to combine.
Bake on parchment lined cookie sheets at 350 for 8-11 mins. Do not overbake. When done, immediately press a rolo candy into the center. Let cool and dig in!
Adapted from
Cookie Love
! Fabulous Book!!!!