This Rolo Caramel Chocolate Cake is divine! The chocolate layers are moist and delicious! The frosting is outrageous and the salted caramel is heavenly! Combine them all and yo have a recipe for a heavenly cake!
Rolo Caramel Chocolate Cake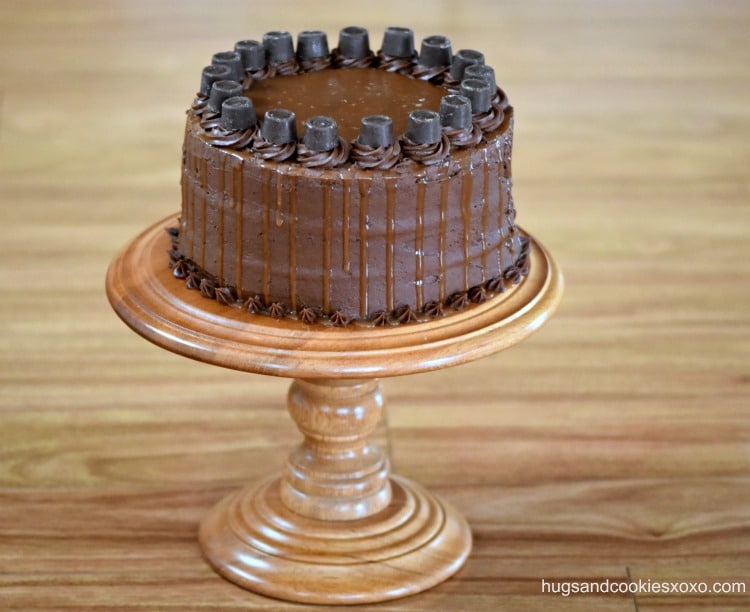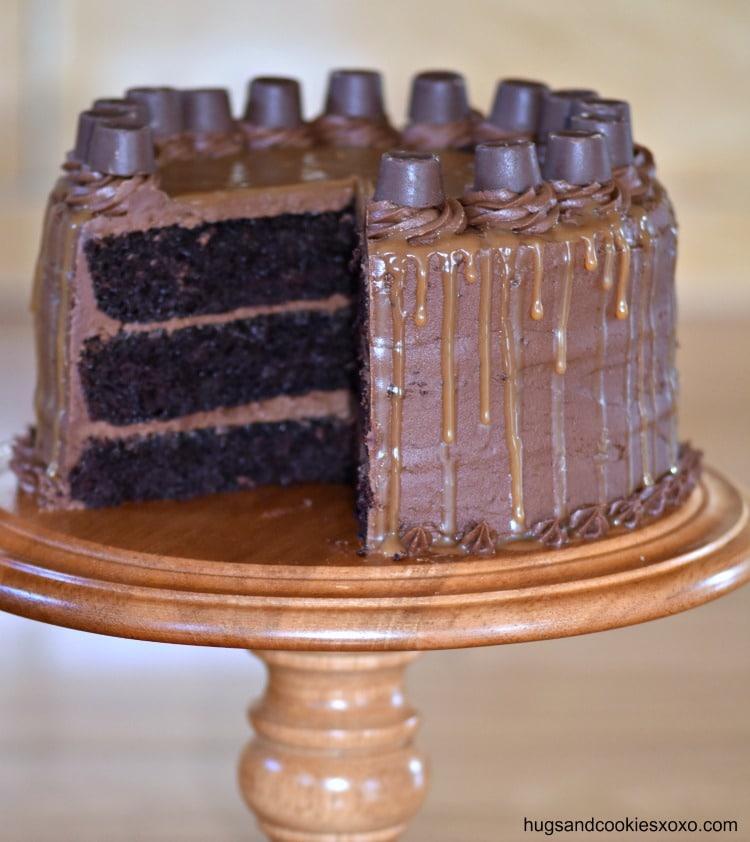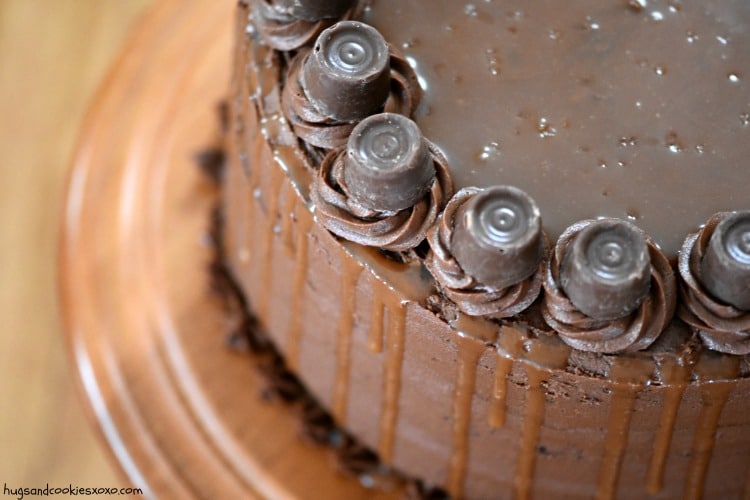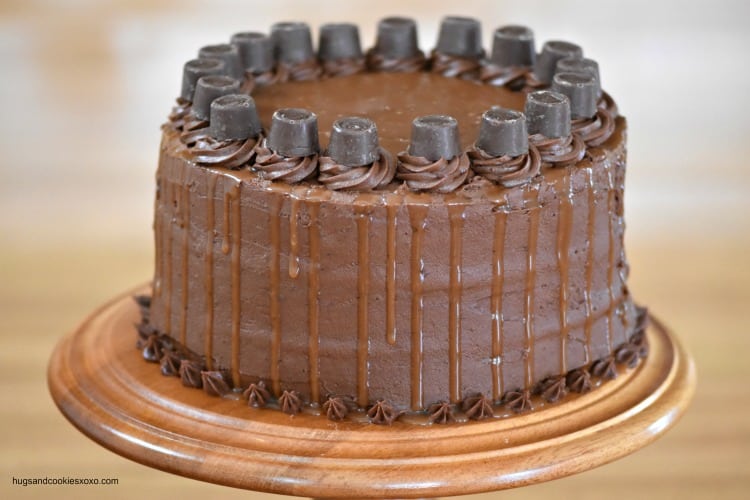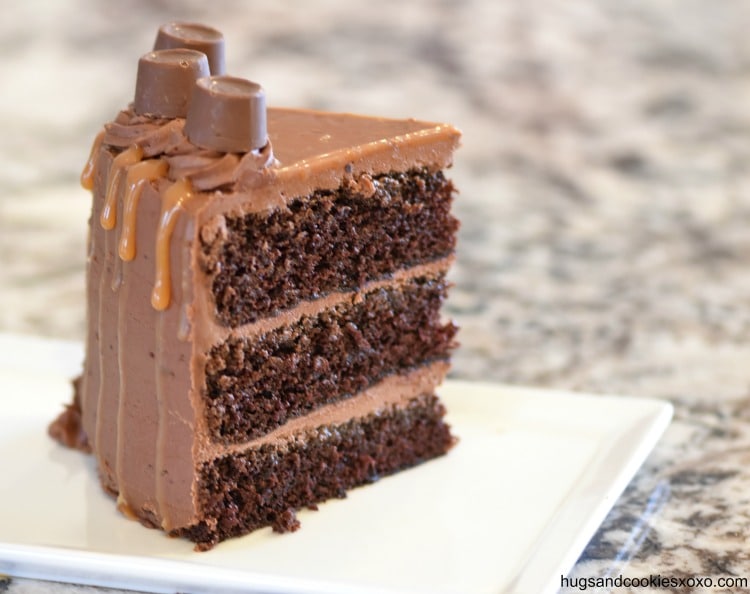 I used homemade caramel for this recipe.
 Click here for that recipe
or you can use a jarred caramel in a pinch!
You may need:
Rolo Caramel Chocolate Cake
3 Chocolate Cakes
Ingredients
Cake
¾ cup unsweetened dark cocoa powder
1 cup boiling water
½ cup + 2 Tablespoons soft butter
2 cups sugar
3 eggs
1 tsp vanilla extract
1¾ cups all-purpose flour
1½ tsp baking soda
¼ tsp salt
¾ cup whole milk
¼ cup sour cream
Frosting
1 cup salted butter, room temperature
1 cup unsweetened cocoa powder
8 cups powdered sugar
1 teaspoon vanilla extract
⅔ cup very warm water
Assembly
Instructions
Cake
Preheat oven to 350°F
Spray 3 8-inch round baking pans with pam, line bottoms with parchment paper, grease again and set aside.
In small bowl combine cocoa and boiling water with a whisk until smooth. Cool.
In medium bowl stir together flour, baking soda and salt.
In a mixer, beat butter and sugar until fluffy.
Add eggs, one at a time and vanilla.
Slowly add the cocoa mix.
Add ⅓ of the flour mix, then the milk. Then ⅓ of flour and the sour cream. Then, add the past of the flour.
Mix well and divide into the pans.
Bake 28-30 mins until the toothpick comes out clean.
Cool and pop out of pans. Remove parchment.
Freeze until firm.
Frosting
Mix all on low to combine.
Beat on med-high 2 mins.
Cool 15 minutes.
Assembly.
Spread a thin layer of caramel on the bottom layer, top with frosting. Add second cake and a thinglayer of caramel with more frosting. Add 3rd layer and frost entire cake. Spread caramel on top, drip down the sides and top with rolo candies!
Top with rolos and more salted caramel.
frosting adapted from
Cookies and Cups
Cakes adapted from OMG Chocolate Desserts