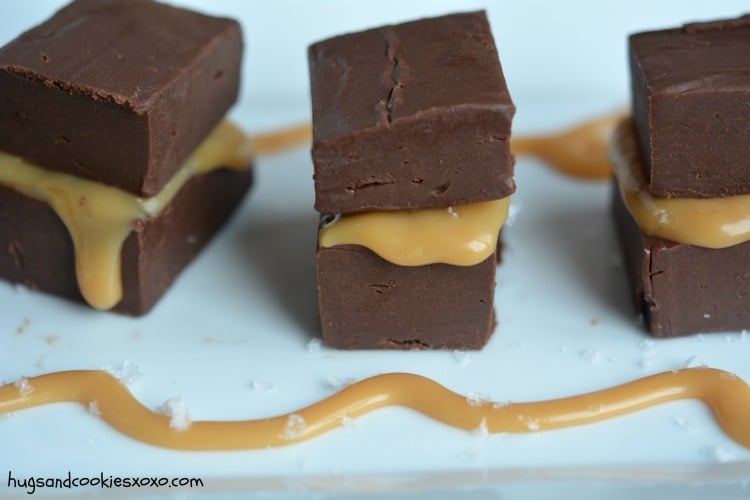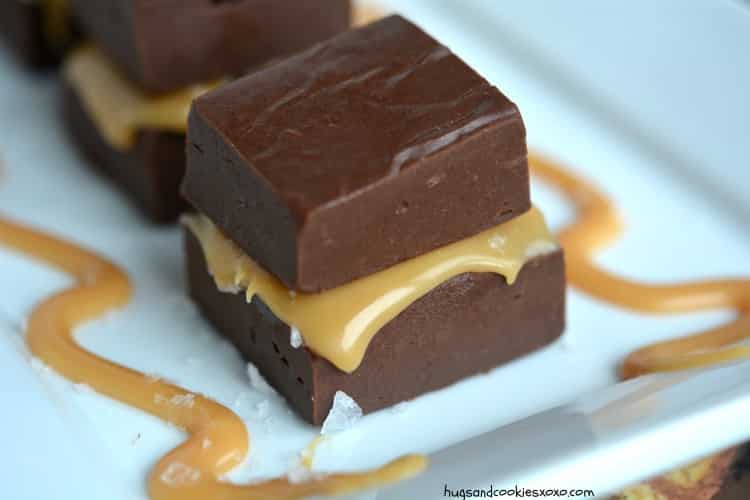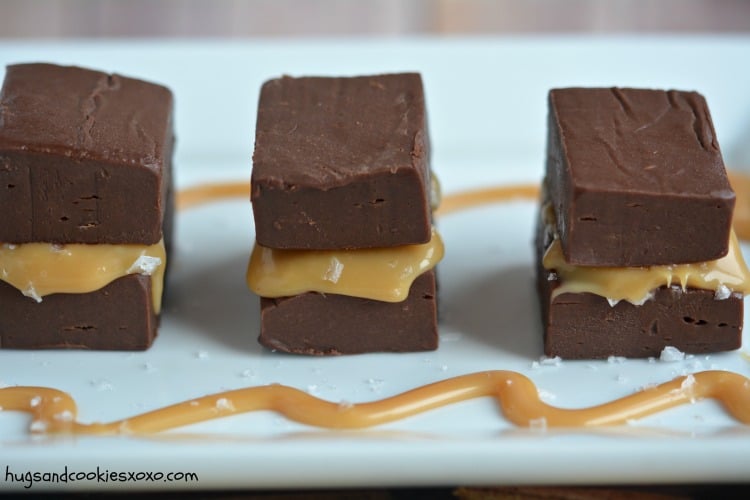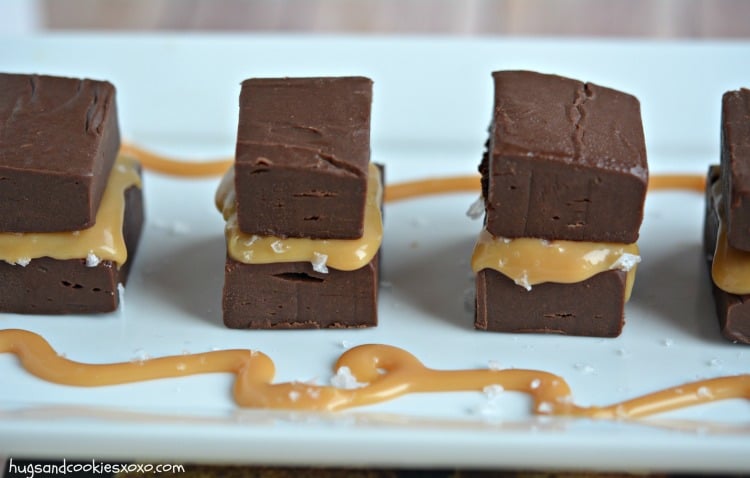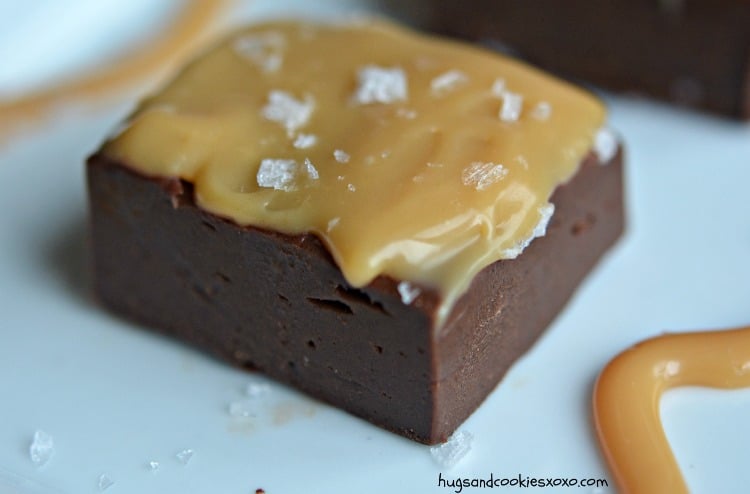 You'll need:
Salted Caramel Chocolate Fudge
Instant Fudge
Ingredients
Fudge
14 ounces can Sweetened Condensed milk
2 cups semi-sweet chocolate chips
Caramel
14 ounces sweetened condensed milk
5 T. Butter
40 Kraft Caramels
Coarse sea salt, optional
Instructions
Microwave the milk and chips for 1 minute.
Stir until smooth adding 15 seconds at a time back in the microwave if not smooth.
Pour into an 8x8 pan lined with parchment.
No need to spread it to corners-it will be thicker if you don't.
Let it set up-can place in fridge.
Cut into squares and spread caramel in between 2 squares.
Sprinkle with coarse sea salt, if desired.
Fudge adapted from Chocolate Chocolate and More
Caramel adapted from Sprinkle Bakes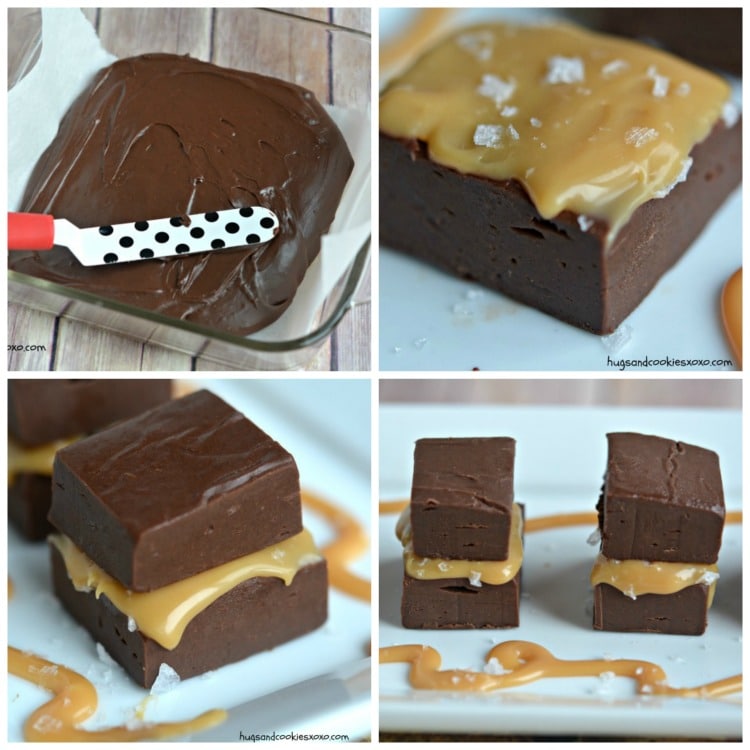 You May Love These, Too! XOXO
Fudge annnnnnd caramel? Yes, yes, yes!