Can you ever have enough recipes for chocolate chip cookies? Absolutely NOT! This is a special cookie recipe on its own but it is even more special with a sprinkle of coarse sea salt on top. Trust me! I love to start these in a super hot oven and immediately lower the temp when the cookies go in. It produces a much thicker cookie which is the look I am always after. Crisp edges and soft centers. Perfection! Try some Salted Chocolate Chip Cookies today!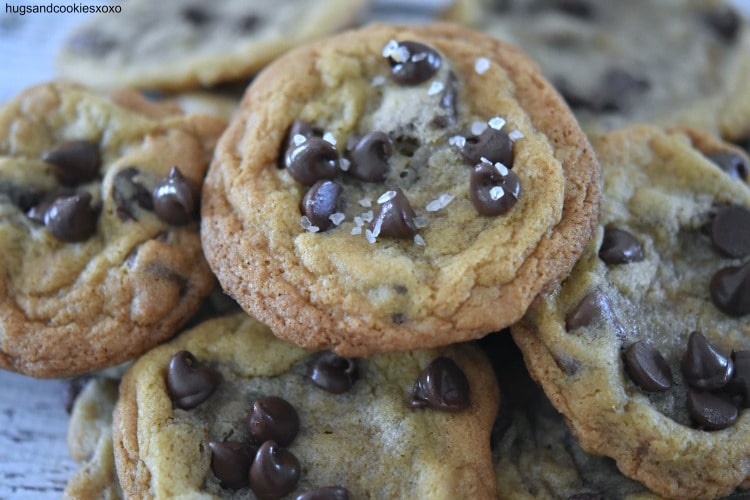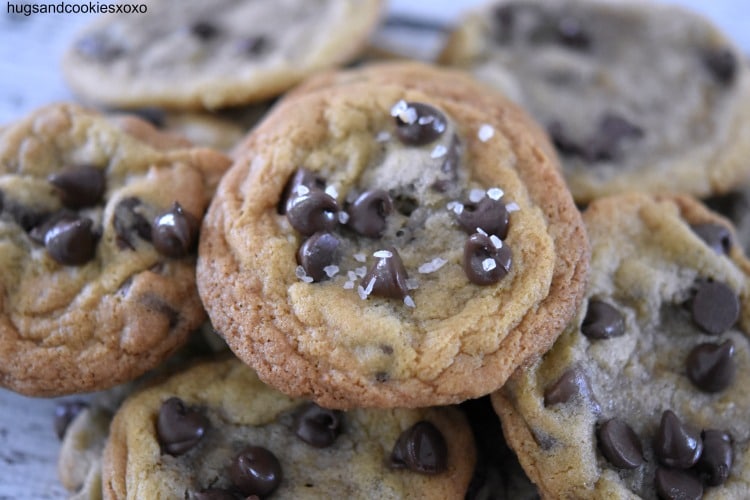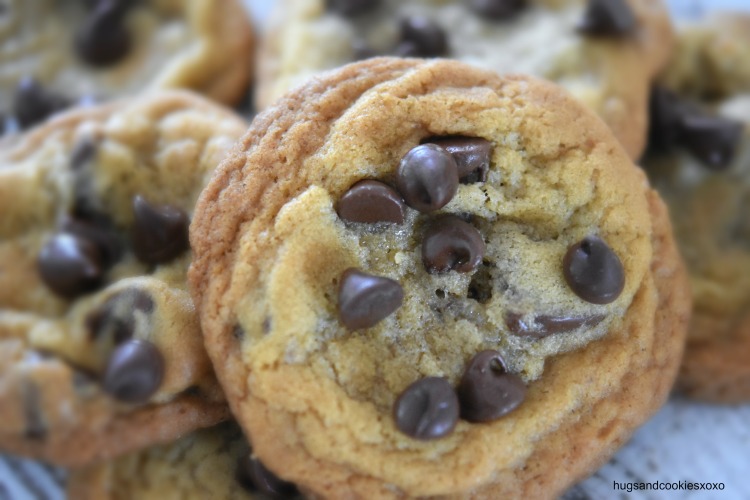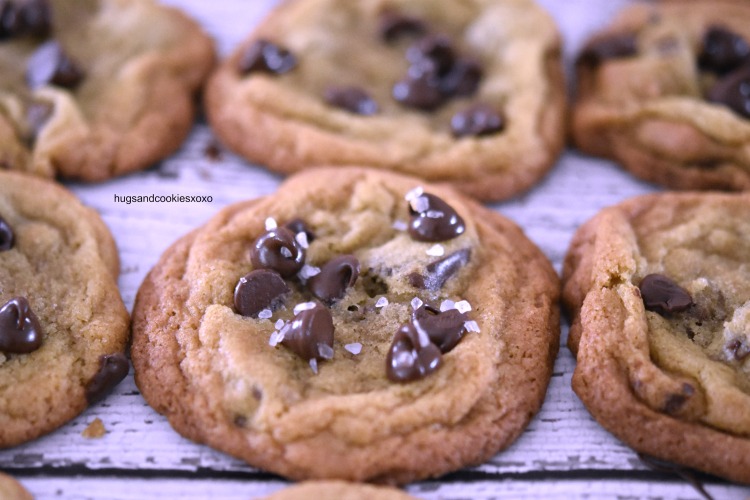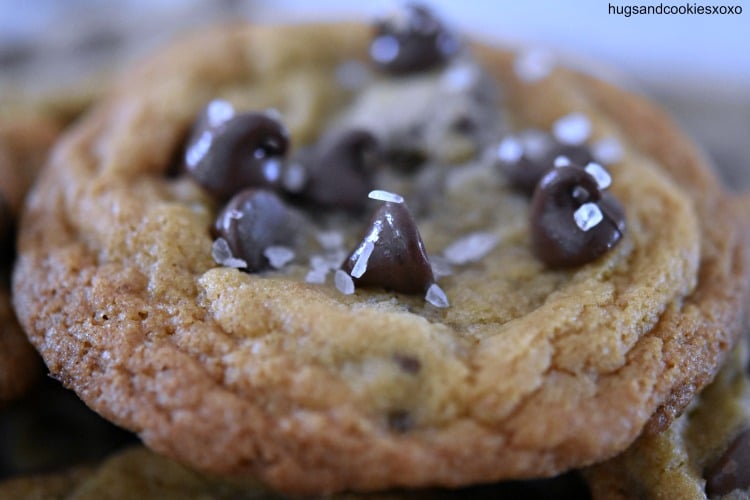 Salted Chocolate Chip Cookies
Ingredients
¾ cup butter, room temperature
1 cup brown sugar
½ cup white sugar
1 egg + 1 egg yolk
1 T. vanilla extract
1 tsp baking soda
2 tsp cornstarch
½ tsp salt
2 cups all-purpose flour
¾ cup semi-sweet chocolate chips (I used Ghirardelli super chips)
½ cup milk chocolate chips
¼c. semisweet for sprinkling on top after they bake
optional: coarse sea salt for sprinkling
Instructions
Beat butter, brown sugar and sugar with a paddle attachment until creamy.
Add in egg, yolk, vanilla.
Add soda, cornstarch, salt and flour.
Carefully add chocolate chips.
Chill dough 2 hours.
Preheat oven to 425.
Line cookie sheets with parchment.
Scoop out dough in large tablespoons.
Place in oven and immediately lower temp to 375.
Bake 6-8 minutes.
Remove and sprinkle extra chips on cookies.
Sprinkle on salt if desired.
Cool on sheets.
Adapted from
Domestic Rebel