This little bowl of heaven dip comes from Chef In Training! Be sure to pop over and visit her beautiful blog!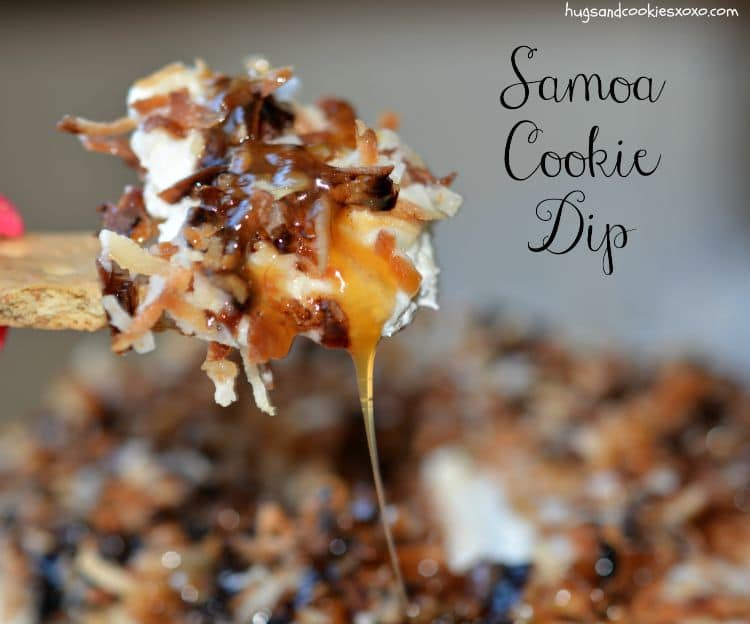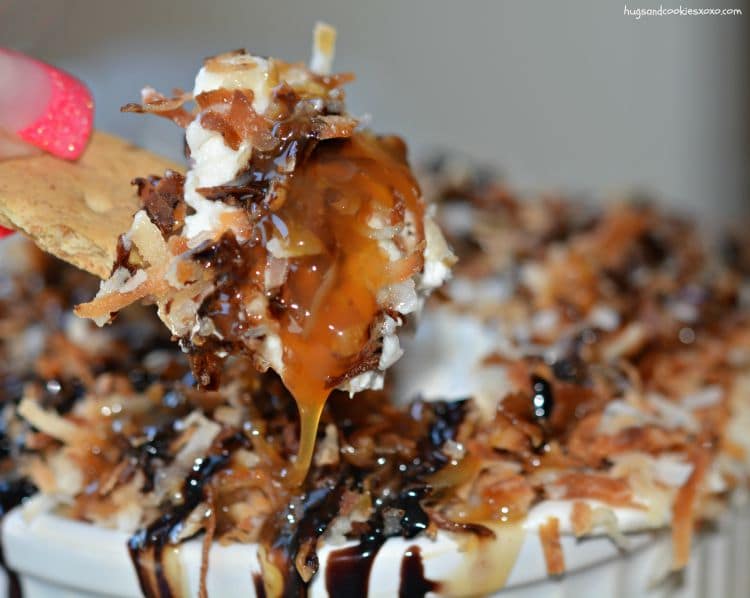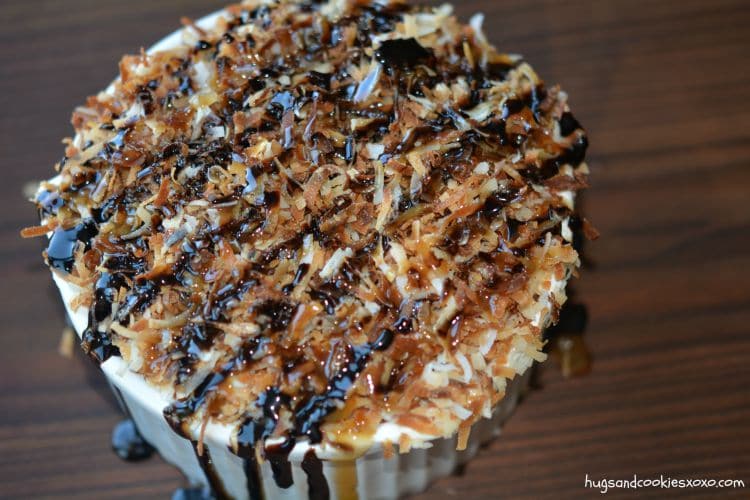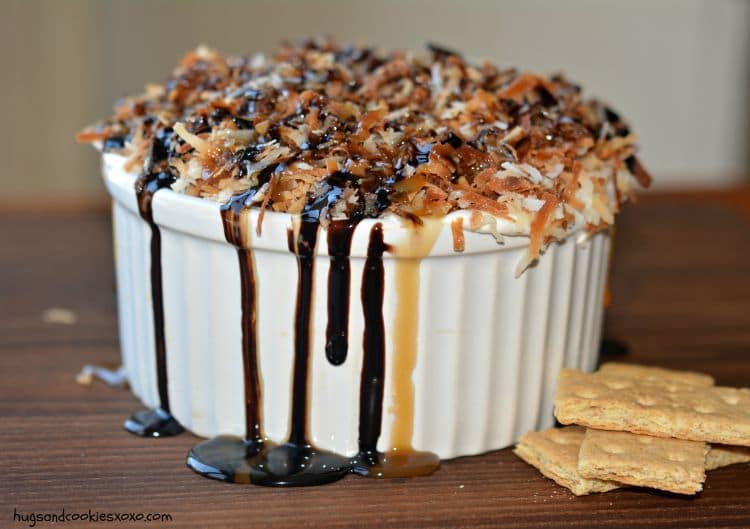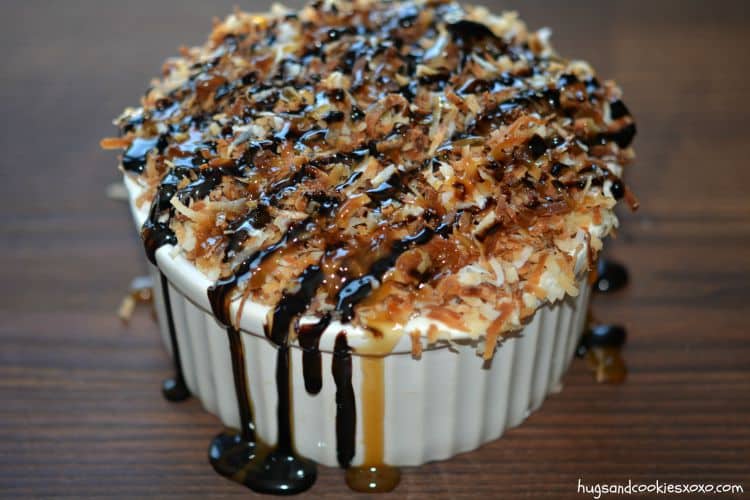 You'll Need:
Samoa Cookie Dip
Ingredients
8 oz. soft Philly cream cheese
8 oz. cool whip
½ cup powdered sugar
2 T. caramel sauce
1 cup toasted coconut
Hershey's chocolate sauce
Jar of caramel sauce for topping
Instructions
Preheat oven to 375.
Lay coconut on a cookie sheet and cook 5-8 mins until golden. Watch closely.
In a mixer, beat cream cheese, sugar, caramel and cool whip until blended.
Pour into a ramekin or bowl.
Top with the toasted coconut.
Drizzle on lots of chocolate and caramel sauces.
Serve with cookies/graham crackers.