This is a fancy little side dish that is actually a lot easier to make than one may think! It just takes a little prep as far as slicing the potatoes and making the white sauce. The rest is simple. You can use a mandolin to slice the potatoes but I am a scaredy cat and don't own one! I just sliced them by hand. I used prosciutto but you can also use ham as the original recipe calls for. We just prefer prosciutto in my house. I hope you try out these scalloped potatoes with prosciutto and enjoy them!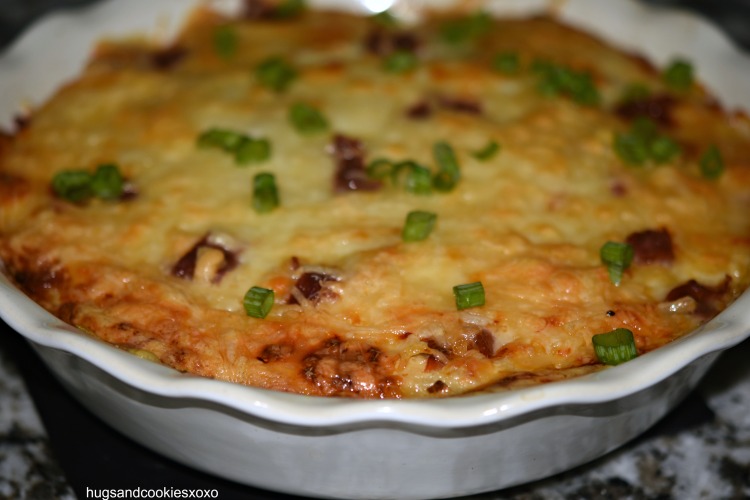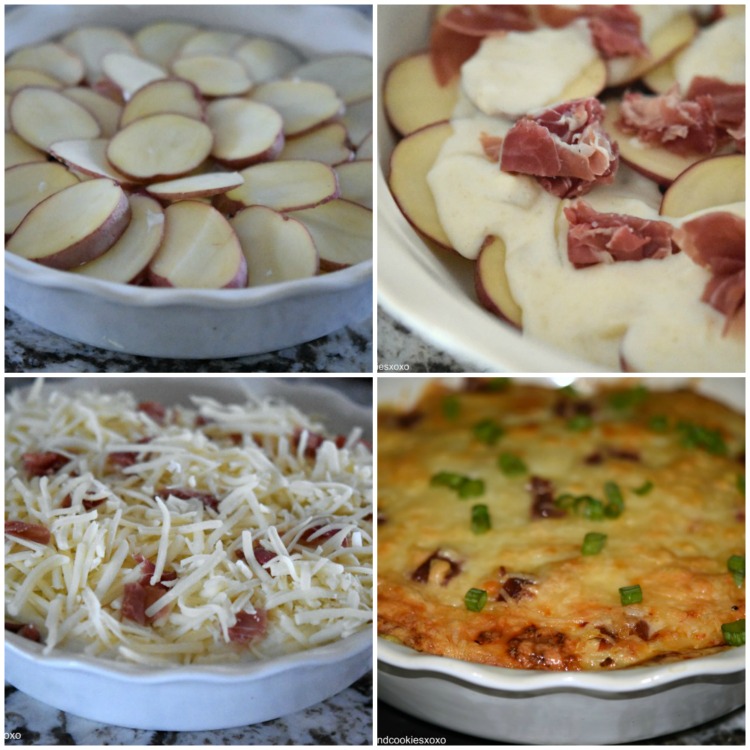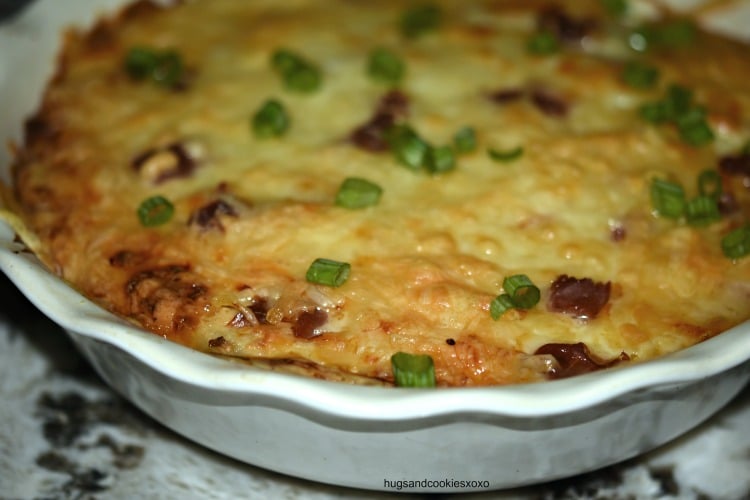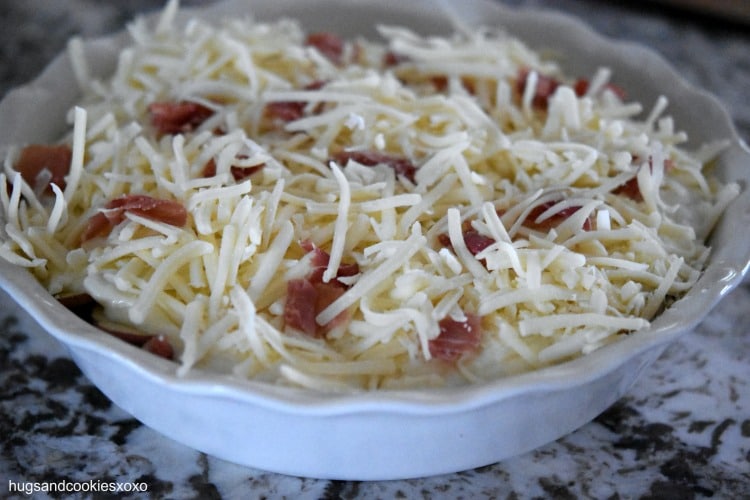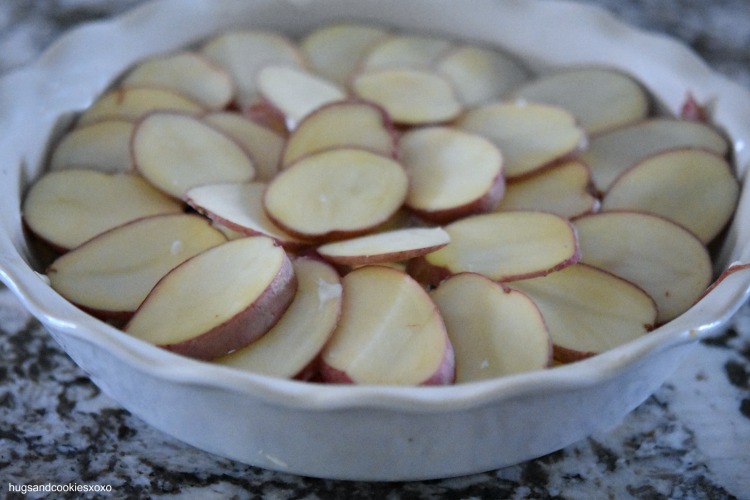 Scalloped Potatoes with Prosciutto
Ingredients
3 tablespoons unsalted butter
1 medium onion, diced
3 tablespoons all-purpose flour
2 cloves garlic, minced
Kosher salt and coarsely ground black pepper
1 teaspoon mustard powder
2 cups milk
4 ounces prosciutto, chopped
1½ pounds red potatoes, sliced ¼-inch-thick
1½ cups shredded Gruyere
Sliced green onions, for garnish
Instructions
Preheat the oven to 350 degrees F.
Spray an 8-by-8-inch baking dish with cooking spray.
In a skillet over medium heat, melt the butter.
Add the onions and sauté 4 mins.
Add the flour and stir until combined.
Cook 2 minutes to cook out the flour.
Add the garlic, 1 teaspoon salt, 1 teaspoon pepper and mustard powder.
Whisk in the milk.
Let cook to thicken for 3 mins.
Remove heat.
Sprinkle some prosciutto in bottom of pan.
Top with overlapping potatoes then sauce.
You will repeat this making 3 layers and ending with sauce.
Sprinkle cheese on top and cover with foil.
Bake 60 minutes or until potatoes are tender.
Remove foil and spoon off the visible grease.
Return to oven uncovered for about 10 minutes to brown the top.
Sprinkle with scallions!
Adapted from
Damaris Phillips
You May Love These, Too! XOXO