Have you jumped on the ZOODLE bandwagon yet? I have and we are loving it. You can make zucchini noodles (zoodles) using the spirooli or the veggetti. Both can be found at Bed, Bath & Beyond and both work. The veggetti is good for quick batches where you only need to use a few zucchinis. For larger batches, the spirooli is the winner. It makes the work go very quickly and makes the shapes into spirals….a selling point for me! Adding grilled shrimp, avocado and strawberries made this a light dinner that everyone loved. Perfect for summer! But…something tells me we will still be eating this in the winter!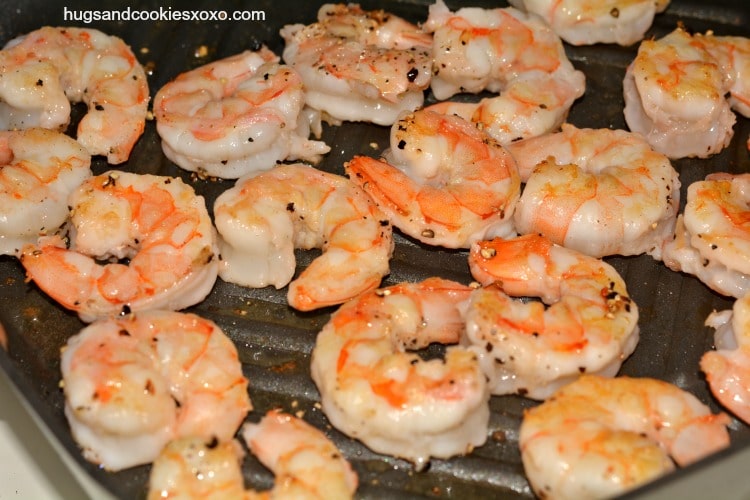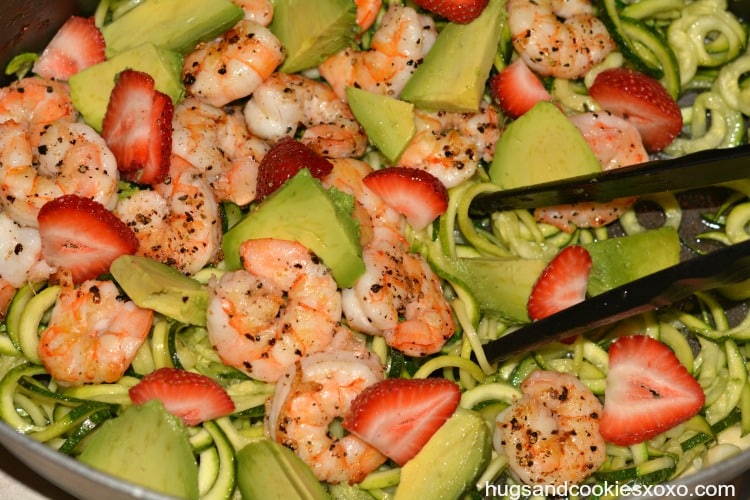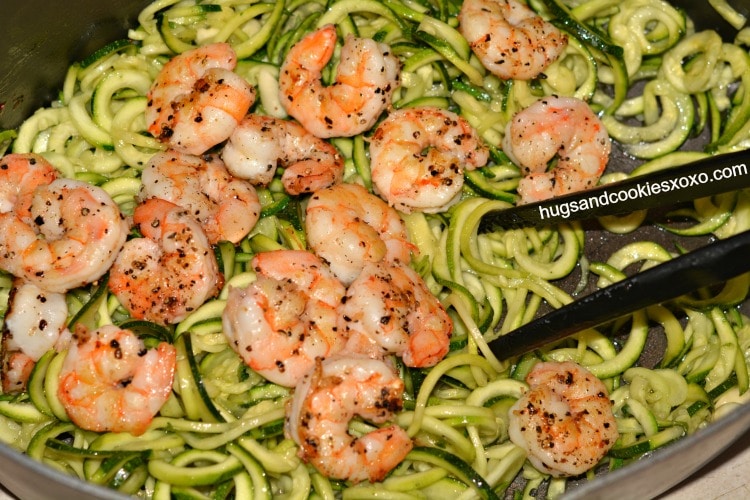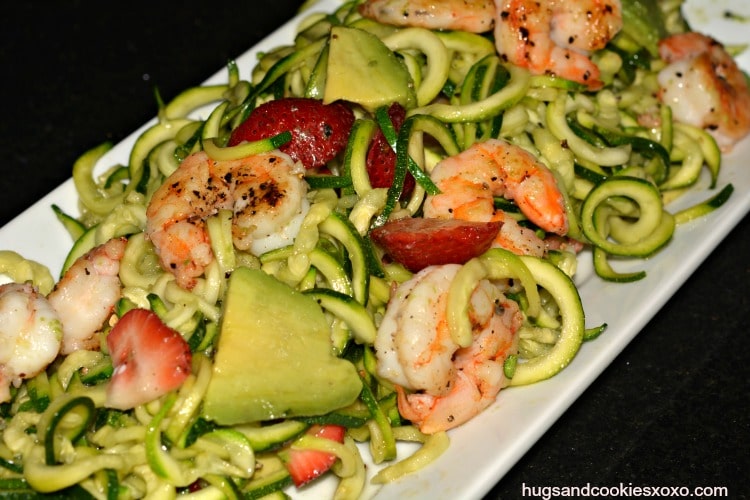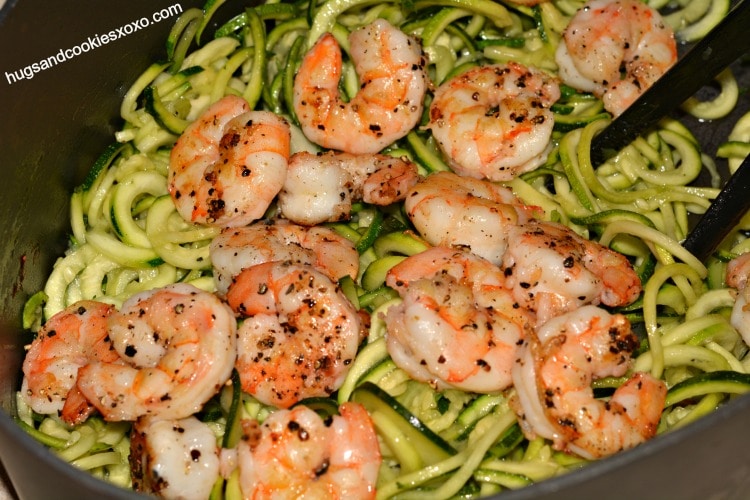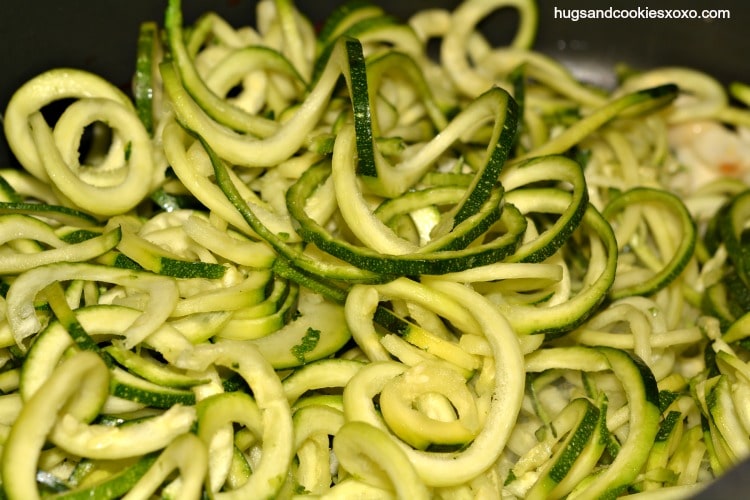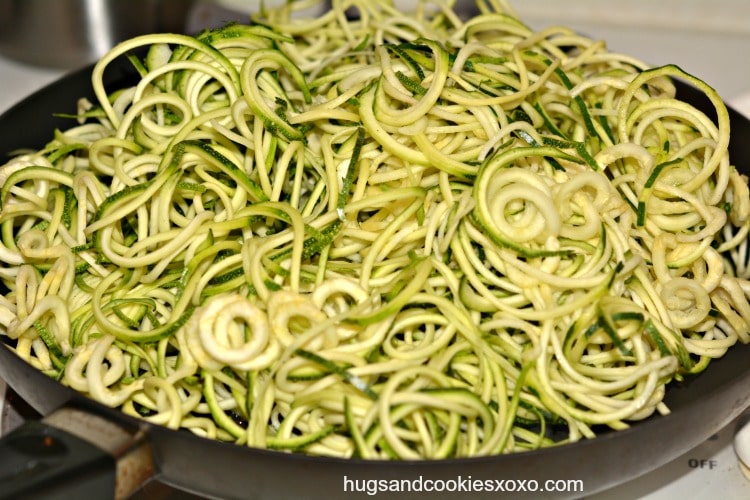 Directions:
Prepare shrimp by seasoning with salt pepper. Heat 1T. olive oil in grill pan and cook shrimp on both sides until cooked through. Set aside.
Prepare Zoodles-I used the Spirooli to make my noodles. I then cooked them in 1 T. olive oil for just a few minutes to soften them. Season with salt and pepper. Remove to a colander so any extra water will not sit with the zucchini. Transfer to a serving dish, add a nice drizzle of good olive oil, salt/pepper and top with the shrimp.
Add fresh avocado and strawberries to your noodles and serve. Delish!