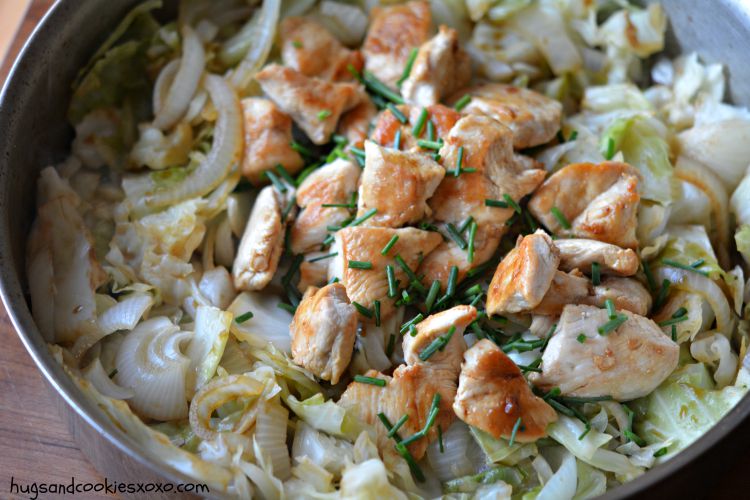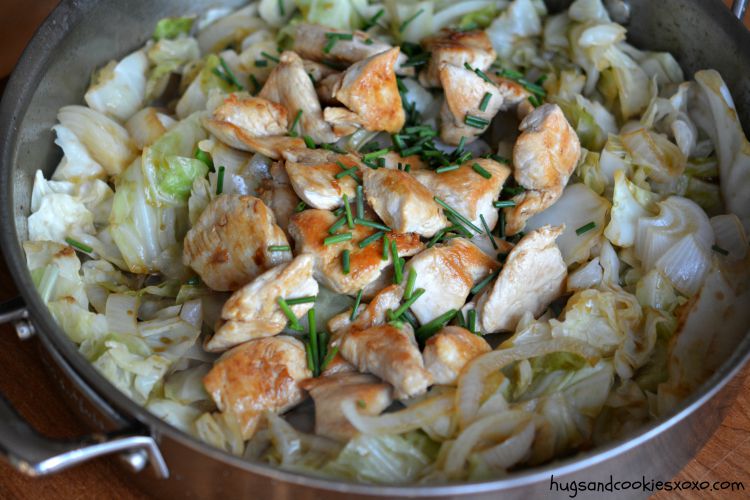 Skillet Chicken and Cabbage
Ingredients
1 pound boneless, skinless chicken breasts, cut into pieces
3 T. olive oil
salt/pepper
2 cloves garlic, minced
1 head cabbage, chopped
1 large yellow onion, chopped
Soy Sauce or Gluten Free Tamari Sauce
Instructions
Season chicken with salt/pepper.
Preheat skillet with olive oil.
Add chicken and brown on both sides.
Remove chicken to a plate.
Add more olive oil to pan as needed.
Add garlic and stir well until fragrant.
Add cabbage and onion to skillet.
Sautee a few minutes to soften up a bit.
A little crunch is still good! (If you prefer it soft, you can cover the skillet to add steam.)
Return chicken to pan.
Drizzle on soy sauce until desired amount is reached-a generous amount to coat everything well!
Inspired by
Po Man Meals!
You May Love These, Too! XOXO