S'mores Hand Held Pies
S'mores in a pie? A pie you can hold in your hand? Count me in! These handheld pies are amazing!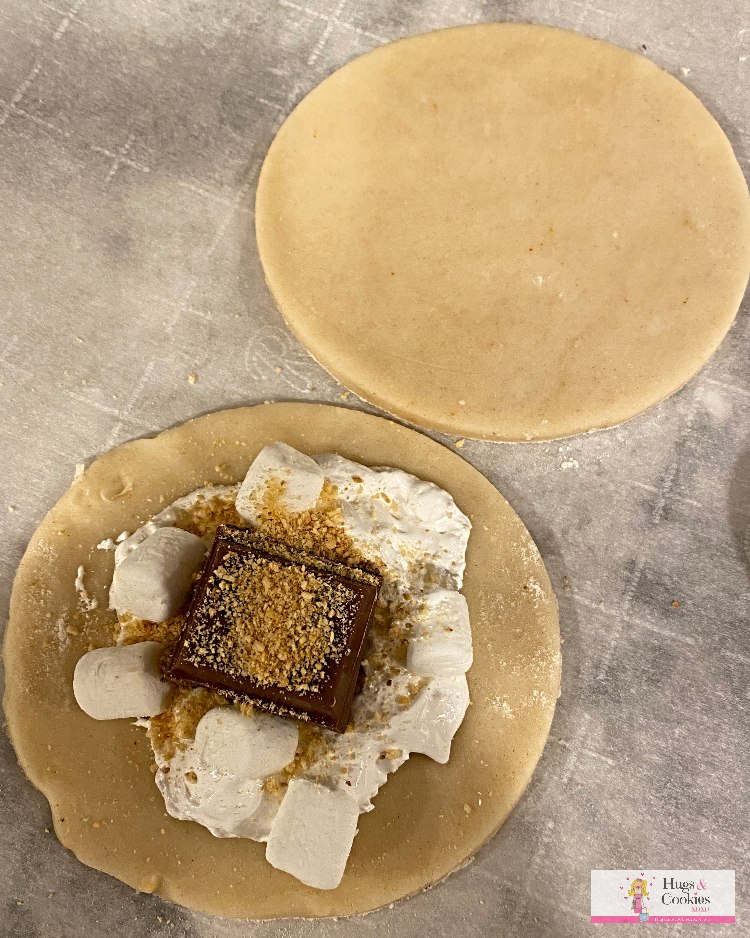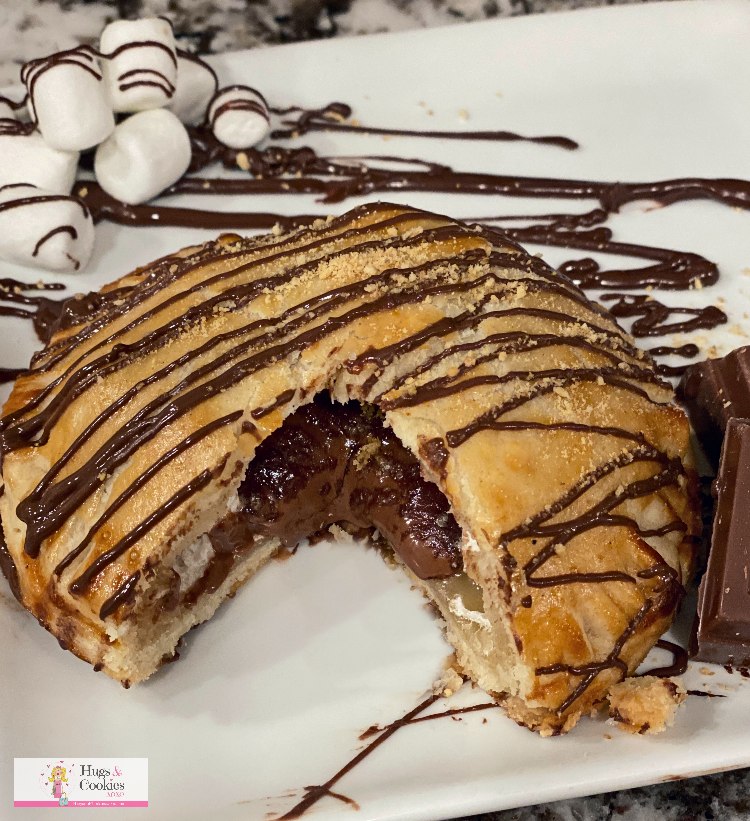 You may need:
S'mores Hand Held Pies
Ingredients
Best Pie Crust
12 tablespoons (1½ sticks) very cold butter
3 cups flour
1 teaspoon kosher salt
1 tablespoon sugar
⅓ cup very cold leaf lard (or crisco)
6 to 8 tablespoons (about ½ cup) ice water
Filling
Marshmallow Fluff
Mini Marshmallows
Squares of Chocolate (Ghirardelli)
graham cracker crumbs
Instructions
Crust
Dice the butter and return it to the refrigerator while you prepare the flour mixture.
Place the flour, salt, And sugar in the bowl of a food processor fitted with a steel blade and pulse a few times to mix.
Add the butter and leaf lard. Pulse 8 to 12 times, until the butter is the size of peas.
With the machine running, pour the ice water down the feed tube and pulse the machine until the dough begins to form a ball.
Dump out on a floured board and roll into a ball.
Wrap in plastic wrap and refrigerate for 30 minutes.
Cut the dough in half. Roll each piece on a well-floured board into a circle, rolling from the center to the edge, turning and flouring the dough to make sure it doesn't stick to the board.
Use round cookie cutters (3 inches is a good size) to make your pies. Each pie needs 2 circles-a top and bottom.
On the bottom, place some fluff, mini marshmallows, one square of chocolate and a sprinkle of graham cracker crumbs.
Brush edges with egg wash.
Top with a second circle and use a fork to crimp the edges.
Brush with egg wash, make a few slits and bake on a parchment lined cookie sheet at 400 degrees for approx 14 mins until browned.
Serve with a drizzle of melted chocolate, if desired.