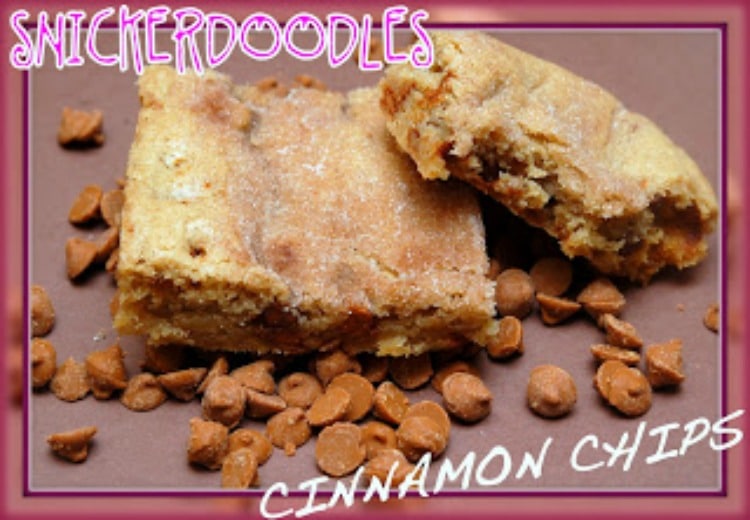 Snickerdoodle Blondies-adapted from sweet peas kitchen


2-2/3 cups all-purpose flour
2 teaspoons baking powder
1 teaspoon salt
1 teaspoon cinnamon (i used just a sprinkle!)
2 cups packed brown sugar
1 cup (8 ounces) unsalted butter, at room temperature
2 eggs
1 tablespoon vanilla extract

1 cup cinnamon chips

TOPPING:

2 tablespoons granulated sugar
2 teaspoons cinnamon

1. Preheat the oven to 350 degrees F. Line a 9×13-inch baking pan with nonstick foil.

2. Beat together the butter and brown sugar on medium speed until light and fluffy, about 5 minutes. Add the eggs one at a time, and then the vanilla. Beat, scraping the bowl, until thoroughly combined.

3. Add the dry ingredients and the chips. Mix well.

4. Spread the dough evenly into the pan (I found an offset spatula was the best tool for the job, as it's a thick batter). Combine the granulated sugar and cinnamon in a small bowl and sprinkle evenly over the top of the batter.

5. Bake for 25-30 minutes or until the surface springs back when gently pressed. Cool completely before cutting. Store in an airtight container at room temperature.
You May Love These, Too! XOXO