Sometimes you need a show stopper recipe for brunch. This is IT! It is also easy to prepare because you do the work the night before. This frees up your morning for other tasks you need to tackle! Make sure to serve this with fresh whipped cream, real maple syrup and lots of fresh berries. Your company will go crazy for this one. You could even change it up and add blueberries or even some chocolate chips. The good news is the kids love this recipe, too! This recipe comes from my Aunt Arlene…queen of the overnight french toast! This has become a staple in all of my brunch menus. I hope you love this Strawberries and Cream Overnight Challah French Toast as much as we do!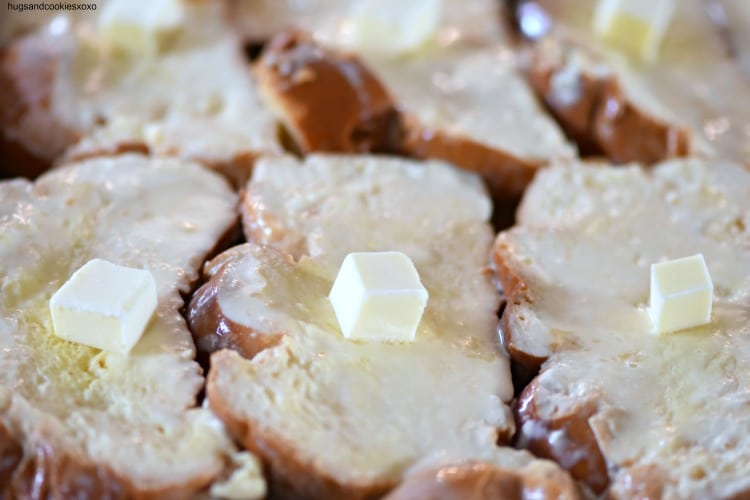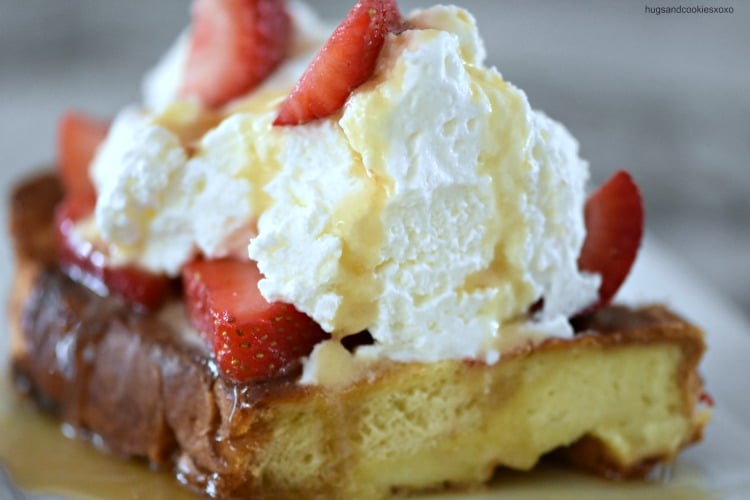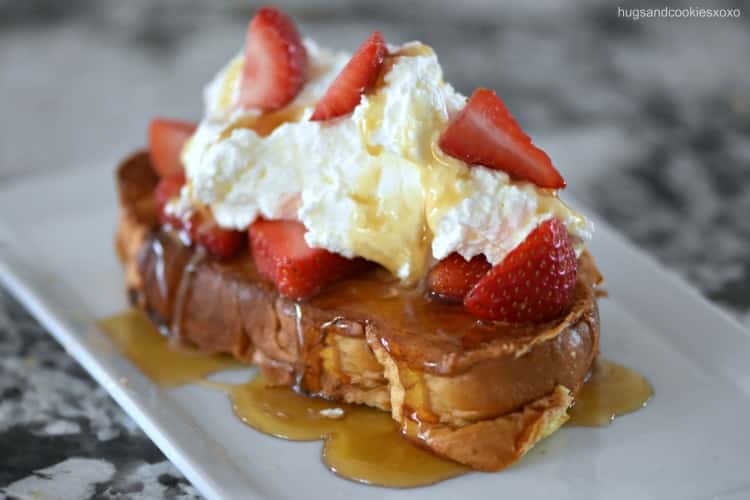 Strawberries and Cream Overnight Challah French Toast
Ingredients
1 CHALLAH CUT INTO SMALL SLICES
MAKE CUSTARD:
8 EGGS
1½C. MILK
1½C. HEAVY CREAM
4T. SUGAR
1T. VANILLA
DASH CINNAMON
Instructions
Grease a 12x16 cookies sheet and lay challah slices flat in one layer.
Mix all custard ingredients and pour over the bread.
Cover tray and refrigerate over night.
Uncover in the morning and turn over each slice.
Dot the slices with the diced butter.
Bake uncovered in a preheated 350 degree oven for 50-55 minutes.
Serve with fresh whipped cream, berries and syrup!