Strawberry Pop Tart Cookies
These are my new favorite cookies. My husband raved and my teacher friend Suzy, too! A+ all around for this pop tart cookie. I injected these after being baked with strawberry jam!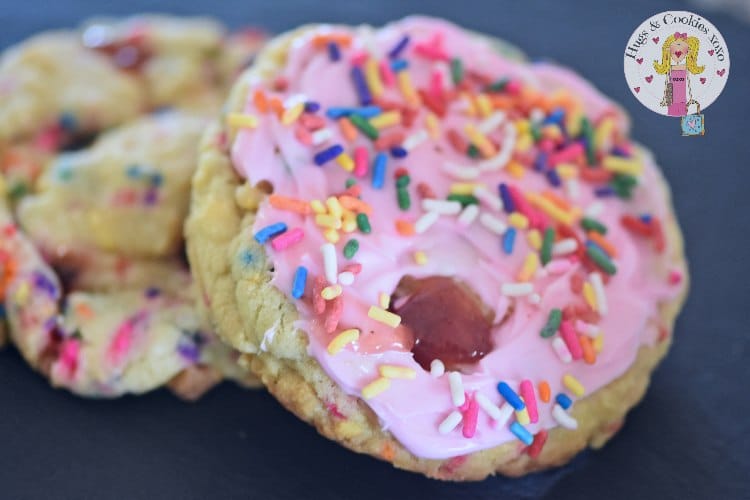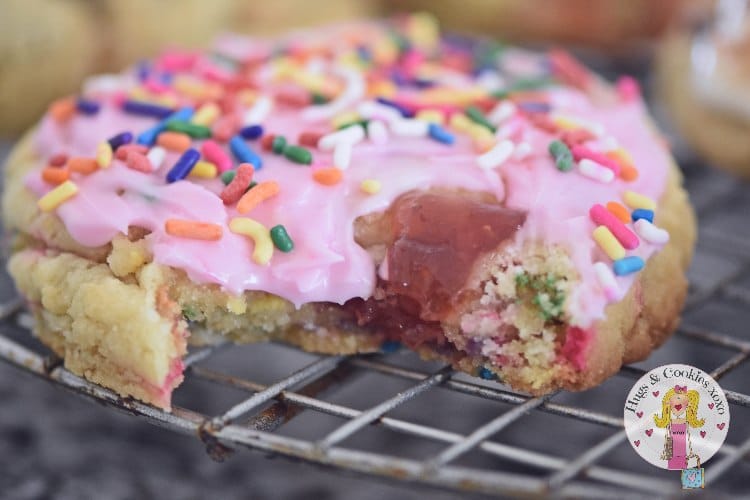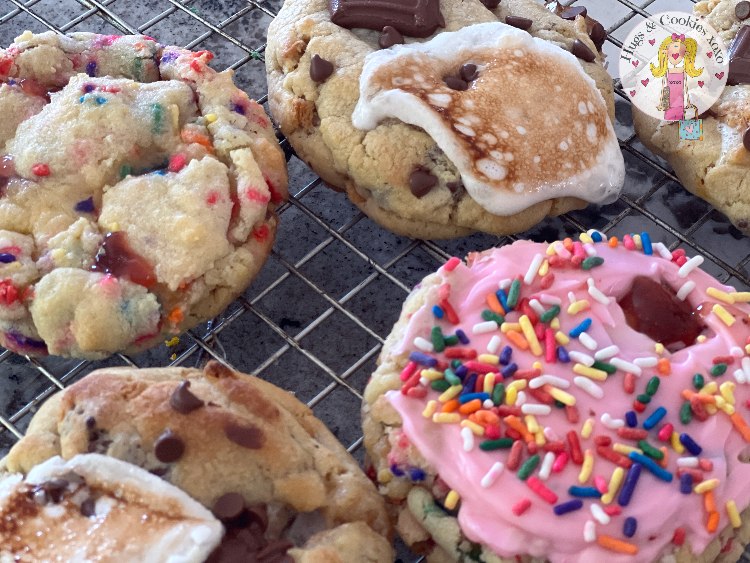 You may need:
Strawberry Pop Tart Cookies
Ingredients
1 cup salted butter, room temperature
1½ cups sugar
2 leggs
1 teaspoon vanilla extract
3 cups all-purpose flour
½ teaspoon baking soda
½ teaspoon cream of tartar
¼ teaspoon salt
¼ cup sprinkles
Strawberry jam (for injecting after baking)
Glaze
2 cups powdered sugar
¼c. plus 2-3 more Tablespoons heavy whipping cream
Sprinkles for garnish
Instructions
Preheat the oven to 350° F.
Line cookie sheet with parchment paper.
Beat butter and sugar in a mixer.
Add eggs and vanilla.
Add dry ingredients to combine.
Add sprinkles last.
Scoop large cookie mounds (3-4 ounces) onto the cookie sheet and bake 12-15 mins.
Cool on sheet and when only just a drop warm, inject the cookies with the strawberry jam using a piping bag. (I injected a small amount in 2-3 different places)
Glaze
Beat sugar and cream until fluffy.
Spread on cooled cookies and top with sprinkles.
Adapted from
Beyond Frosting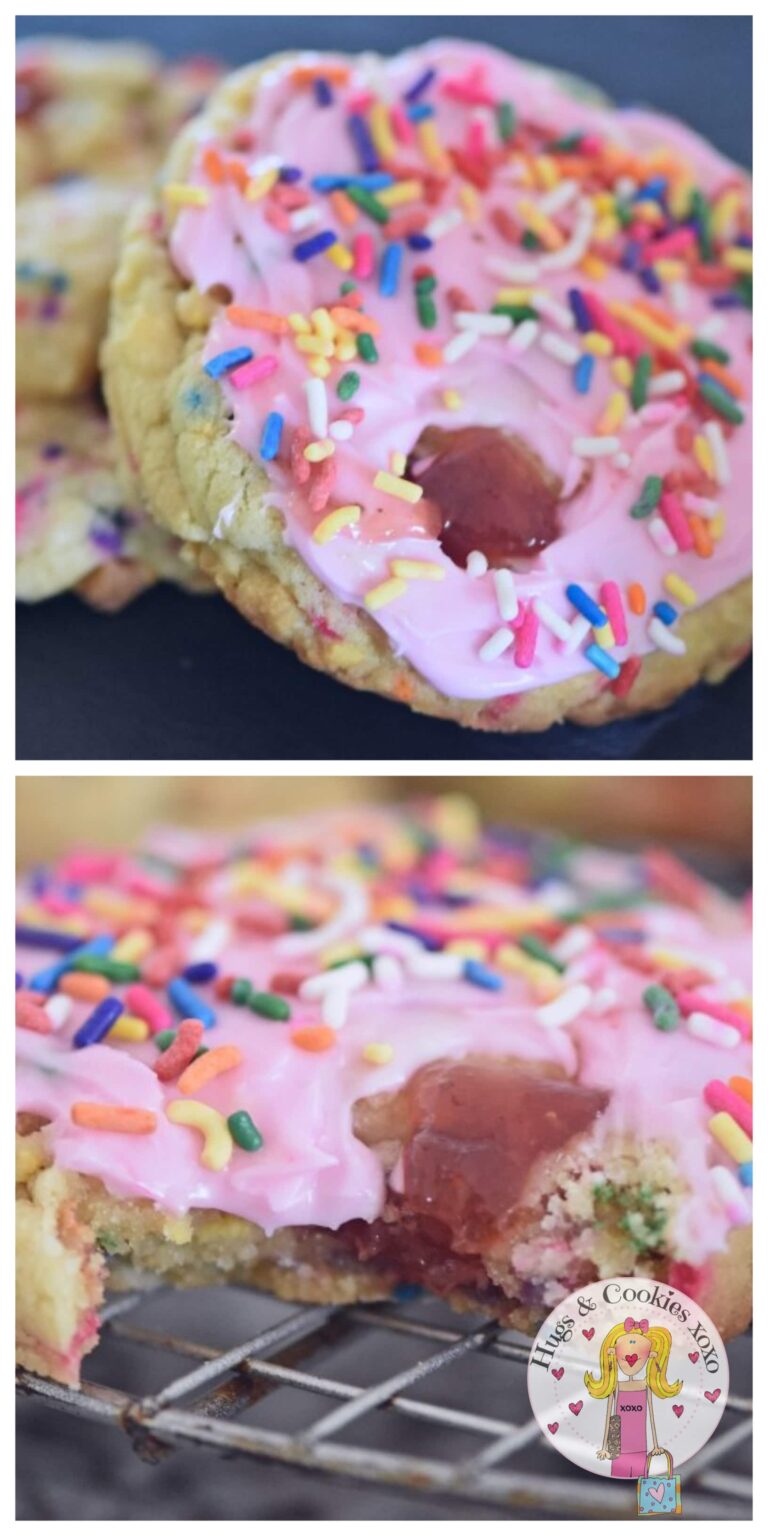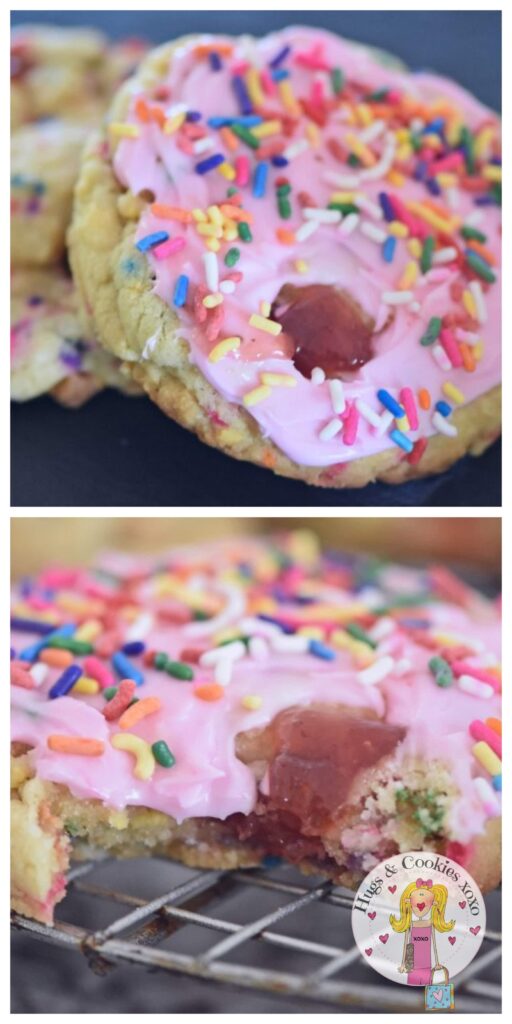 You May Love These, Too! XOXO