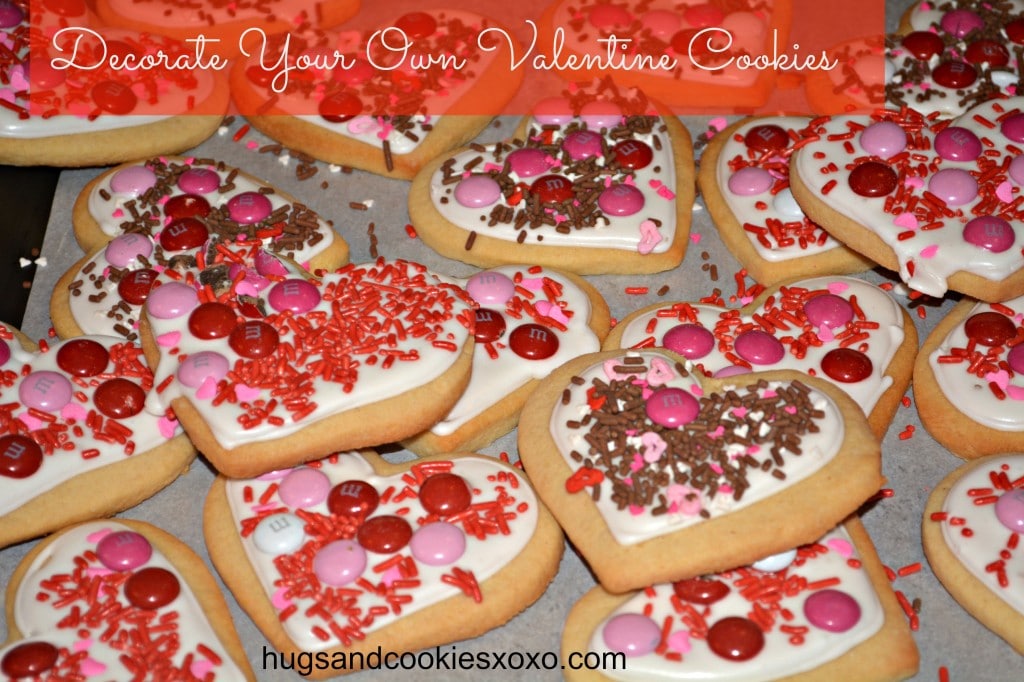 Have you ever wanted to decorate sugar cookies with your kids? This is the recipe for you because the cookies keep their shape perfectly. By using royal icing they also dry with a nice firm icing so you can stack the cookies, but not so firm that you have trouble biting them! These sugar cookies are perfect for mailing to loved ones or sending to school with the kids. You can top the icing with sprinkles, m&m's or any candies you like! So soften the butter, break out the cookie cutters, crack open the sprinkles and grab some little ones to have some decorating fun with! Just keep the vacuum nearby of you know what I mean. Hello, flying sprinkles!
Tip: Store the candies in a muffin tin for easy use by little hands.
Recipe Time for Sugar Cookies

Ingredients:
3 c flour
1/2 Tablespoon baking powder
1 cup sugar
2 sticks butter
1 egg
2 Tablespoons milk
1 tsp vanilla extract
ELECTRIC MIX BUTTER & SUGAR. ADD EGG, MILK, VANILLA. ADD FLOUR & BAKING POWDER. PAT INTO DISK. CHILL 1 HOUR. PREHEAT OVEN TO 350. ROLL DOUGH ON FLOURED BOARD TO DESIRED THICKNESS. I MAKE THEM THICKER IF CREATING COOKIE POPS. CUT SHAPES AND INSERT OVEN SAFE COOKIE POP STICKS. BAKE 12-15 MINUTES DEPENDING ON SIZE OF COOKIE. IF SMALLER, CHECK THEM EARLIER. LET COOL ON SHEETS.

ROYAL ICING
Ingredients:
1 pound confectioners' sugar
3 tablespoons meringue powder
Scant 1/2 cup water
Directions
Beat ingredients in a mixer bowl on low speed until smooth, about 7 minutes. If icing is too thick, add more water; if too thin, beat 2 to 3 minutes more. Add coloring. Apply with a piping bag if you can. Add sprinkles immediately. Let dry 24 hours before packing.

You May Love These, Too! XOXO