This Teriyaki chicken is the best one I have ever made! Better than any take out teriyaki, too! You can serve this over rice or noodles or in these cute little fried rice cups! They make one adorable presentation. I found saw this recipe over at Tasty and adapte it just a bit. Go check them out.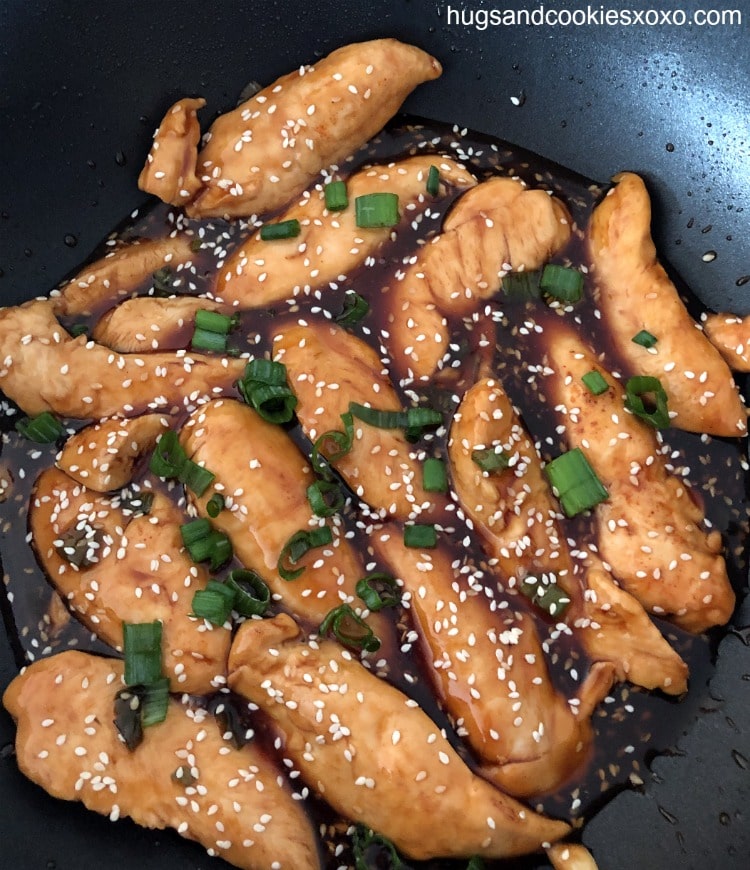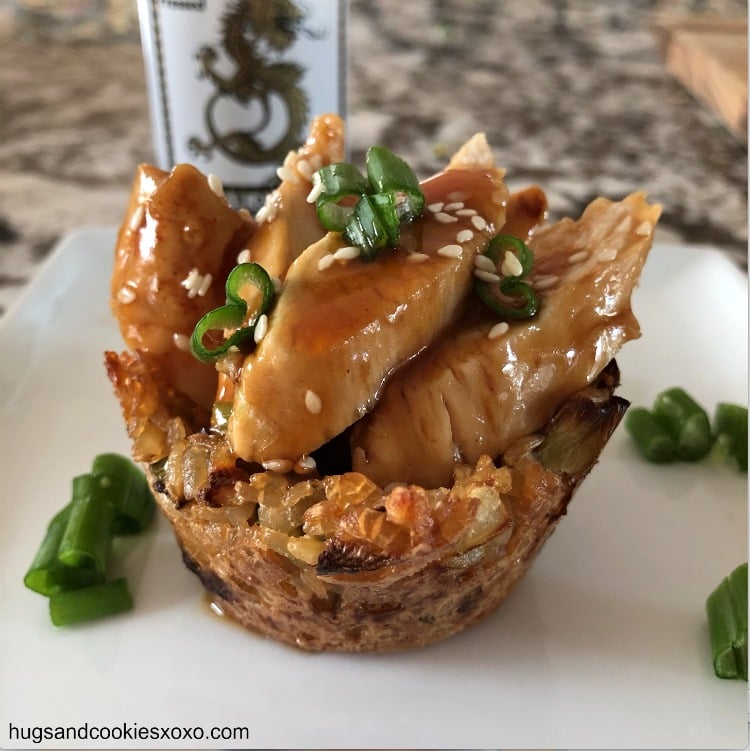 You May Need:
Teriyaki Chicken
Ingredients
Chicken Teriyaki
1 T. olive oil
1½ lb chicken breast tenders (Bell & Evans)
½ teaspoon salt, paprika
2 cloves garlic, minced
½ cup soy sauce
⅓ cup honey
1 T. sesame seeds
1 T. cornstarch
1 lime, juiced
sesame oil, for final drizzle
Fried Rice Cups
For 6 cups
nonstick cooking spray
1½ cups cooked rice (I used brown rice from Traders Joe's-just microwave it!)
½ onion, minced
3 scallions, sliced, plus more for serving
1 clove garlic, minced
½ teaspoon salt
3 T. soy sauce
1 egg
Instructions
Teriyaki Chicken
Heat oil in a wok.
Season chicken with salt and drop paprika.
Cook chicken just a few mins on each side to brown-does not need to be cooked through.
Remove chicken to a plate.
Add garlic and stir.
Combine soy sauce, honey, cornstarch, and lime juice in a cup.
Pour into wok and simmer a minute or 2 to thicken.
Return chicken and toss in sauce until just cooked through.
Top with scallions and sesame seeds, and a drizzle of sesame oil.
Fried Rice Cups
Preheat the oven to 400˚F (200˚C).
Grease a 6-cup muffin tin with nonstick spray.
In a bowl, combine rice, onion, scallions, garlic, salt, soy sauce, and egg.
Mix well.
Divide into muffin cups and with a spoon press the sides against the cups and bottom down to make an indent in the centers.
Bake 35 minutes and remove from tins.
Fill with sliced chicken and sauce.