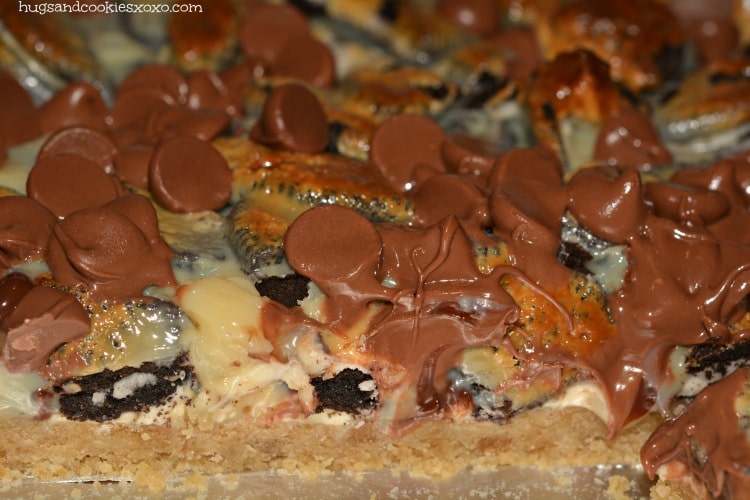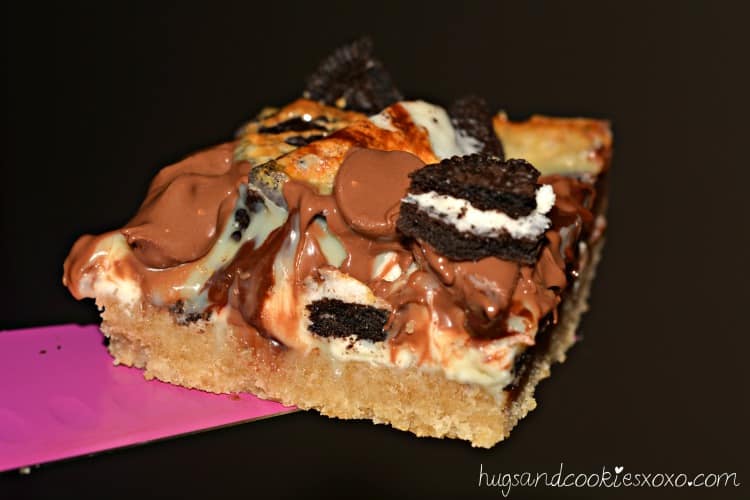 Triple Chocolate Chip Oreo Bars
adapted from Cinnamon Freud
INGREDIENTS
1 1/3 cup all purpose flour
3/4 teaspoon salt
3/4 cup light brown sugar
6 tablespoons butter, soft
3/4 cup dark chocolate chips
3/4 cup white chocolate chips
1 1/2 cups chopped Oreos (I USED 12 OREOS)
14 ounces sweetened condensed milk
milk chocolate chips to sprinkle on top once out of the oven
DIRECTIONS
Preheat oven to 350°F. Line a 9×9 baking pan with nonstick foil and grease.
In mixer, combine flour, salt, and brown sugar. Mix in butter until crumbly. Press evenly into prepared baking pan. Sprinkle white chocolate chips and milk chocolate chips on top. Sprinkle chopped Oreos on top. Lightly press down. Pour sweetened condensed milk evenly all over the top. Bake for 20-23 minutes, until golden brown on top. Sprinkle extra chips on top out of the oven.
Cool completely and cut into bars. Store in refrigerator.
Check out these browned butter cookies, too with Nutella!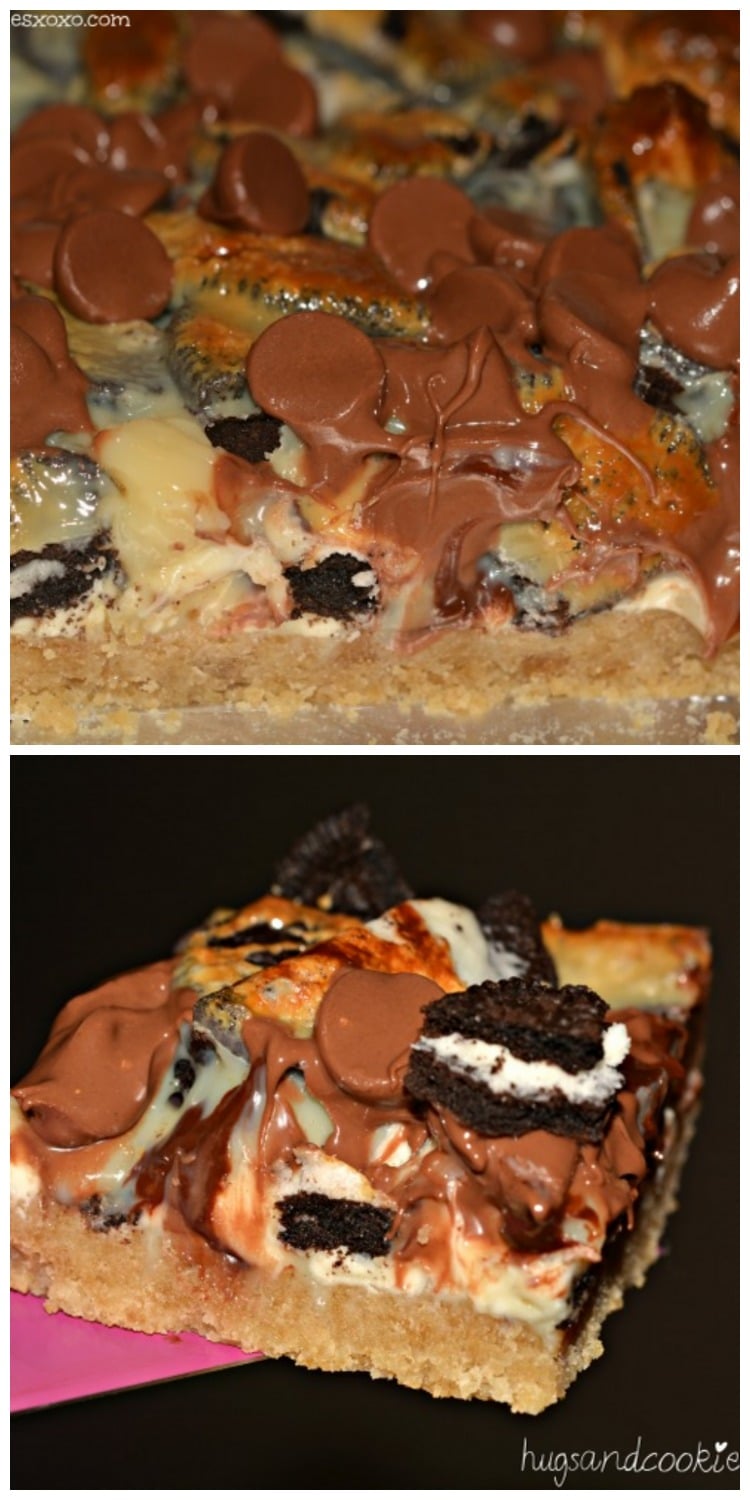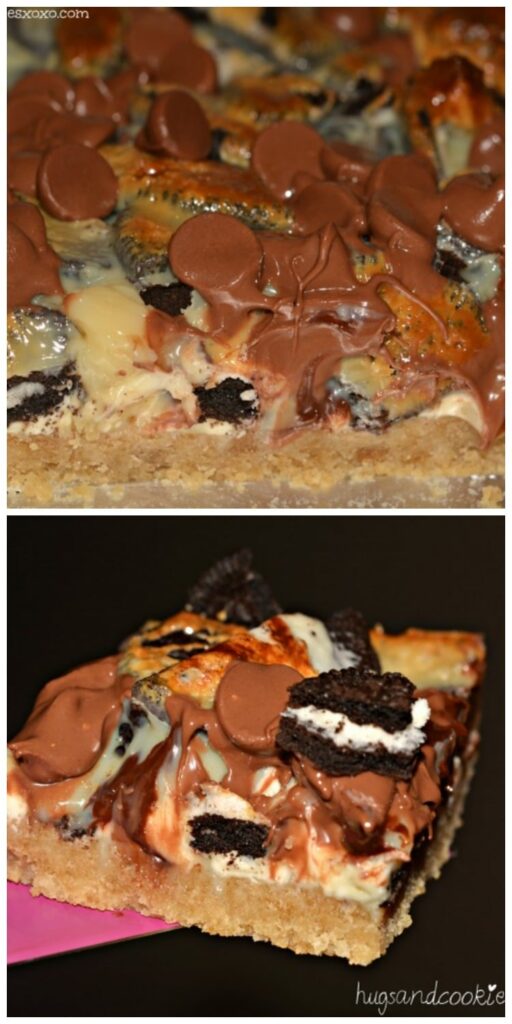 You May Love These, Too! XOXO