This cheesecake is fabulous! Looks complicated but really it's not! You make one cheesecake batter and then just add melted chocolate to part of it for that beautiful middle layer! This cake is like black forest meets cheesecake! I hope you love this triple layer cherry chocolate cheesecake as much as we did!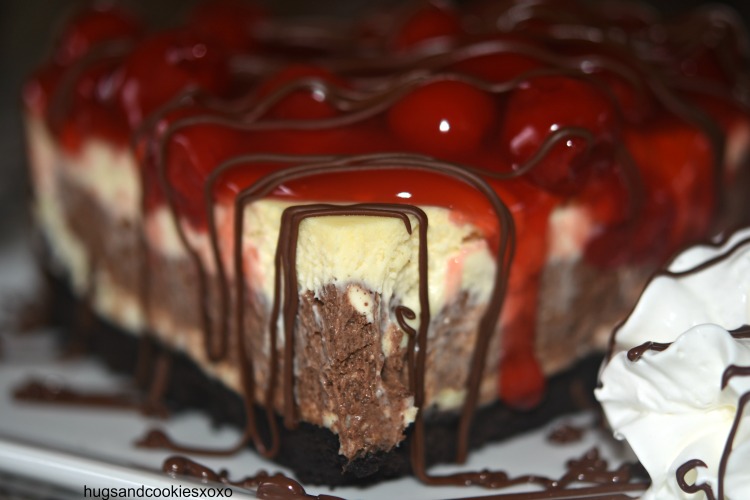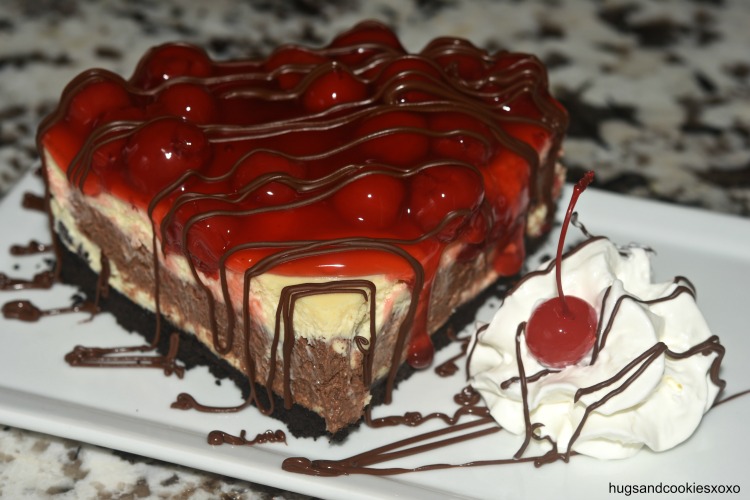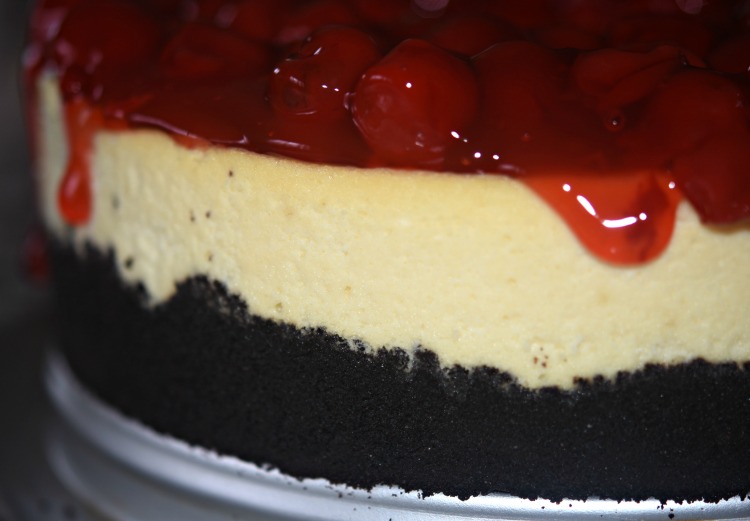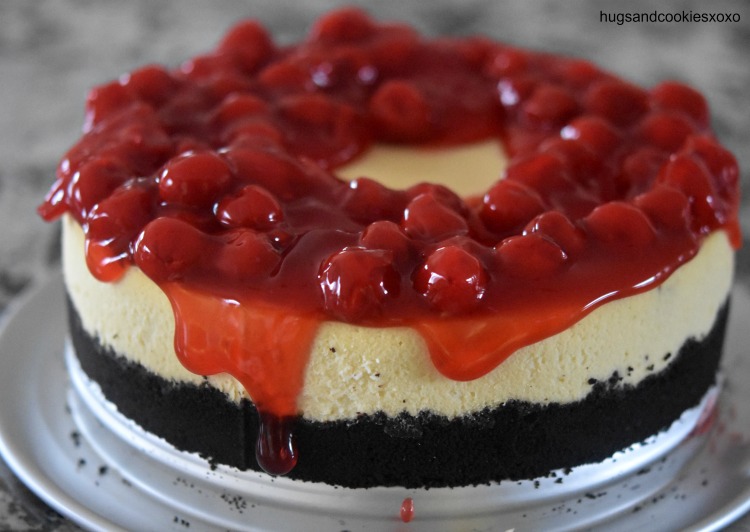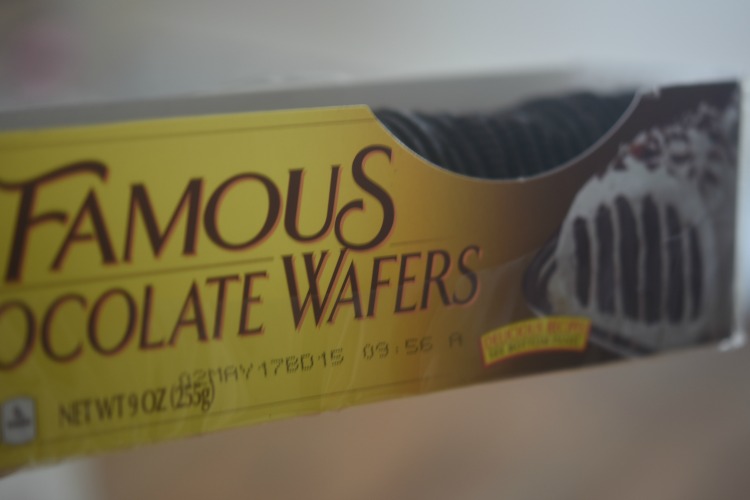 You'll Need:
Triple Layer Cherry Chocolate Cheesecake
Ingredients
40 chocolate wafer cookies, ground
¼ cup melted butter
24 ounces soft cream cheese
1 cup sugar
3 eggs
1 cup heavy cream
2 tsp. vanilla
2 ounces unsweetened chocolate, melted
1 can cherry pie filling
Instructions
Preheat oven 325.
Combine ground cookies and butter.
Press into 8 inch springform pan and 1 inch up the sides.
Bake 10 mins and cool.
Beat cream cheese.
Add sugar.
Add one egg at a time.
Add cream and vanilla until smooth.
Transfer 1½ cups batter to a bowl and stir in the melted chocolate.
Pour half the plain batter over crust.
Pour on chocolate batter and spread carefully.
Top with rest of plain batter.
Bake in a cheesecake moat for 45 minutes.
Cool and then chill overnight.
Top with cherry filling, extra melted chocolate if desired and serve!


You May Love These, Too! XOXO