Have you gotten your hands on Jim Fobel's Old Fashioned Baking Book yet? It is nothing short of amazing and every recipe I have made so far has turned out perfectly! I just love when you find a winning cookbook with results like that! This recipe comes from Jim's book and it will not disappoint! Just like a candy bar but homemade! And, sooooooo easy to make!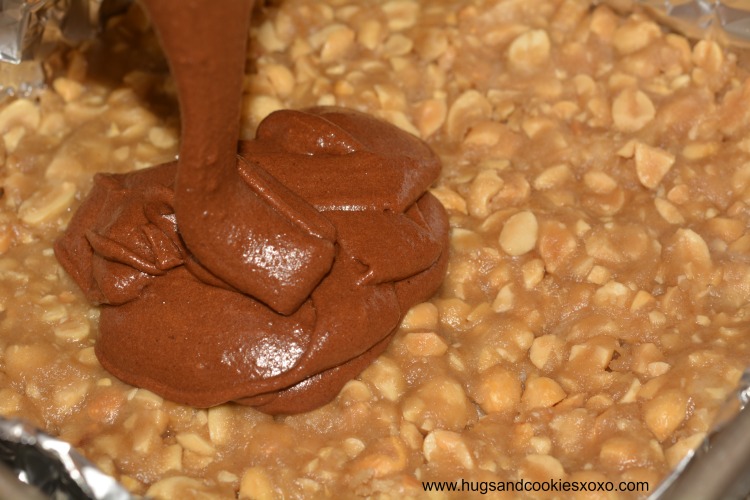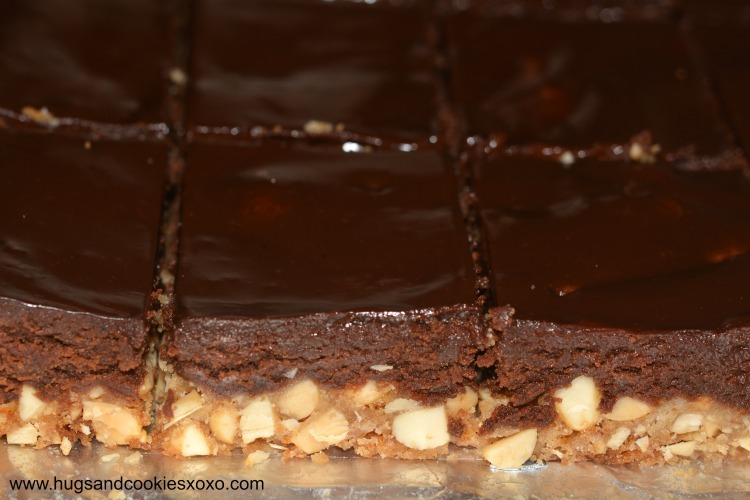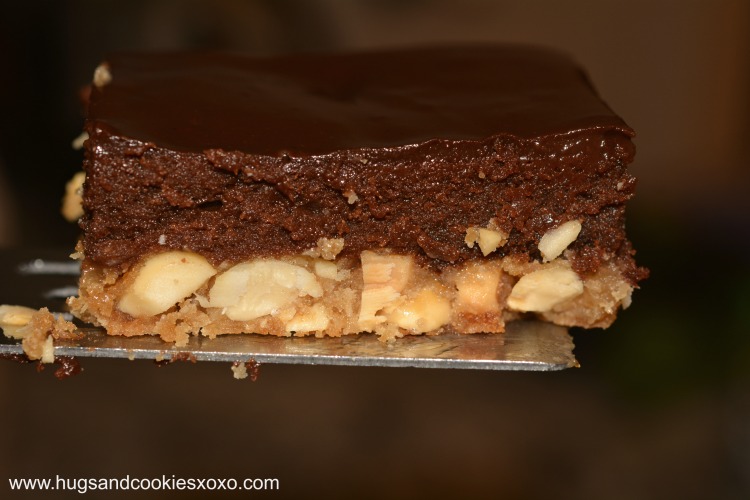 You'll Need:
Triple Layer Chocolate Peanut Bars
Ingredients
Peanut Layer
1 cup chopped salted, roasted peanuts
½ cup flour
½ cup packed light brown sugar
¼ tsp. baking soda
¼ tsp. salt
5 Tablespoons melted butter
Chocolate Layer
3 Tablespoons butter
2 ounces unsweetened chocolate
1 egg
¾ cup sugar
⅔ cup flour
¼ tsp. salt
¼ cup milk
1 tsp. vanilla
Ganache Frosting
¼ cup heavy cream
4 ounces chopped semisweet chocolate
Instructions
Peanut Layer
Preheat oven 350
Line 8x8 pan with nonstick foil.
Combine all peanut layer ingredients and pat into the pan.
Chocolate Layer
Melt butter and chocolate in a pot. Let cool.
Beat egg and sugar.
Add chocolate.
Add flour/salt alternating with the milk/vanilla.
Spread over the peanut layer and bake 30 mins. Cool 10 mins.
Ganache Frosting
Heat cream in a pot until hot.
Whisk in the chocolate and once melted pour over bars.
Cool and cut.