This Turkey and Cheese Frittata is about to spice up your weekend morning breakfast! This makes your favorite omelette look just a little bit less fancy. The frittata comes with a nice presence and will "WOW" anyone you are feeding breakfast too. It gets a nice POOF in the oven and a perfect broiled top! You can be very creative with your meats and veggies, too! Try some ham, broccoli, bacon or even sausage! You can also top it with rosemary and/or parsley if you are not a chive fan.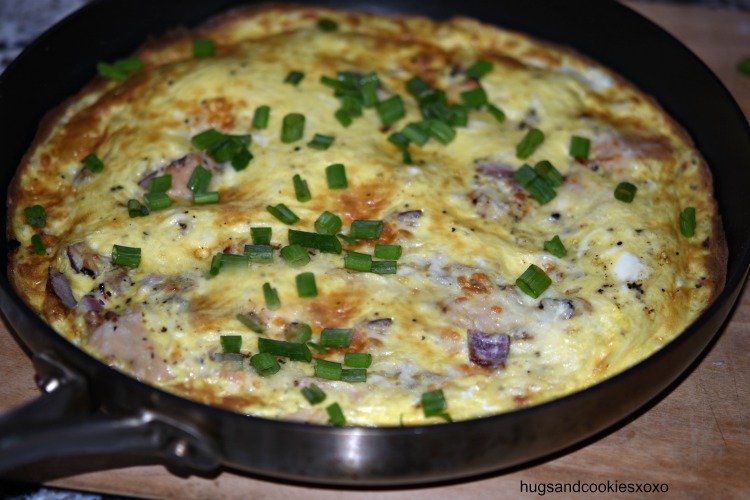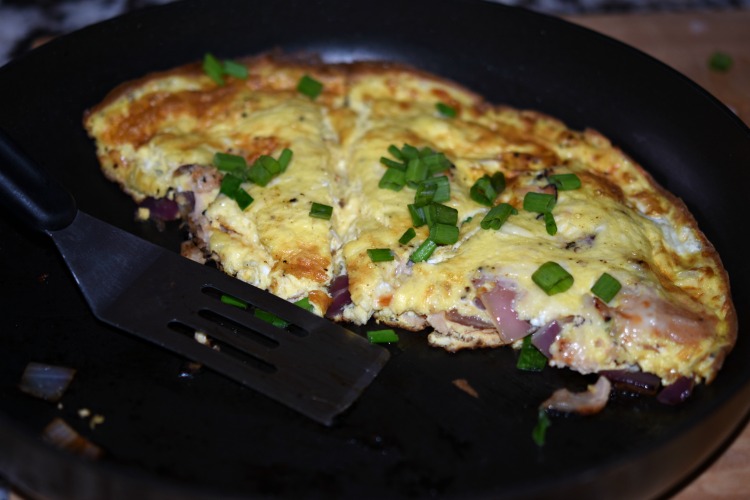 Frittata
Ingredients
6 eggs, beaten
splash of half & half or heavy cream
1-ounce shredded cheese, (I used combo mozzarella/provolone)
½ teaspoon black pepper
Pinch salt
1 teaspoon butter
½ red onion chopped
½ cup chopped honey maple turkey
a few sliced scallions
Instructions
Preheat oven to broil setting.
In medium size bowl, whisk eggs, cream cheese, salt and pepper.
Heat 12-inch non-stick, oven safe saute pan over medium high heat.
Add butter to skillet.
Add onion and turkey and cook 3 mins.
Pour egg mix into pan and stir with rubber spatula.
Cook for 4 to 5 minutes letting eggs set up on bottom and top.
Broil 3-4 mins to brown and puff.
Sprinkle with scallions and serve.
Adapted from
Alton Brown
You May Love These, Too! XOXO