Tuscan Style Turkey Skillet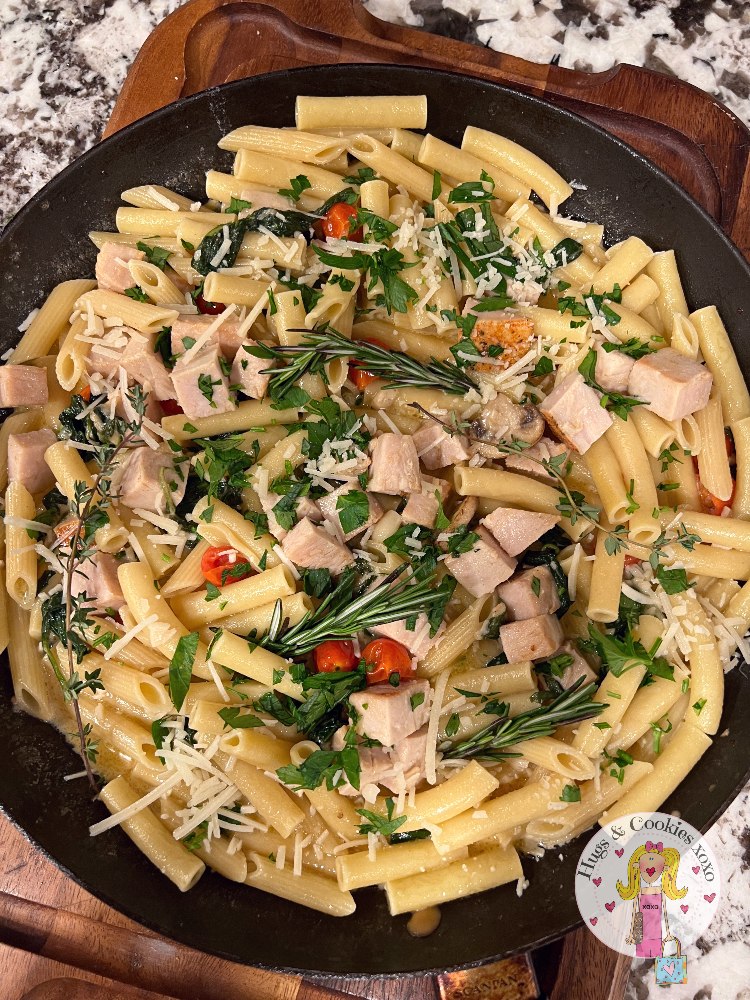 Tuscan Turkey Pasta
Ingredients
2 T. olive oil
2-3 cups cubed turkey
Kosher salt
Freshly ground black pepper
3 T. butter
small container mushrooms
3 minced garlic cloves
1 c. halved cherry tomatoes
2 c. baby spinach
⅓ c. heavy cream
1 c. shredded Parmesan
1 c. chicken stock
optional: rosemary/thyme, parsley for garnish
¾c. pound ziti or penne, cooked and tossed with butter (if deired)
Instructions
Heat oil in large skillet on med-high
Add turkey and toss just until starting to get golden on edges.
Remove to a plate.
Lower heat and add butter.
Add garlic.
Add mushrooms and tomatoes and season with salt/pepper.
Cook a few mins and add spinach-let start to wilt.
Add cream, cheese, broth and let simmer.
Lower heat to low and return turkey.
Stir in pasta, garnish with herbs if using and serve.