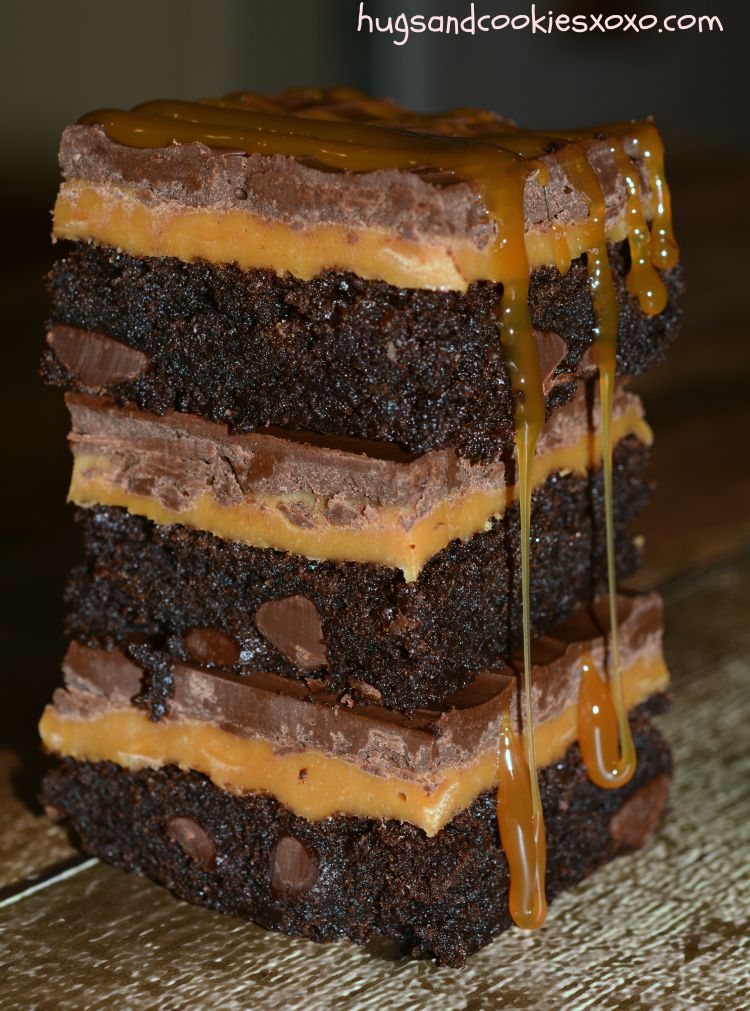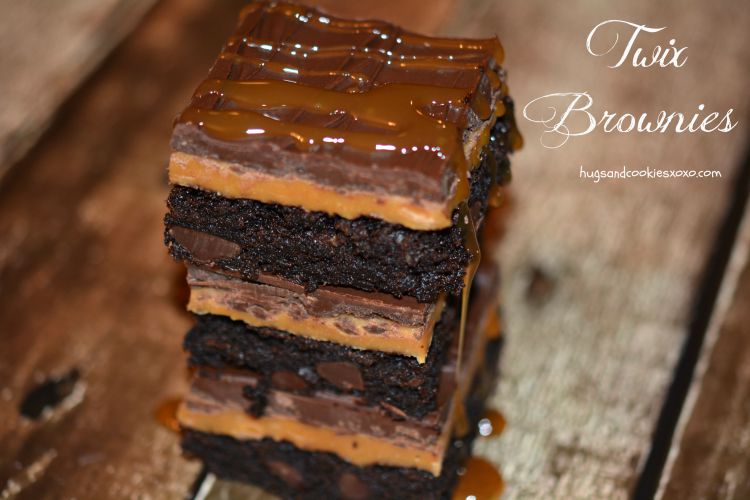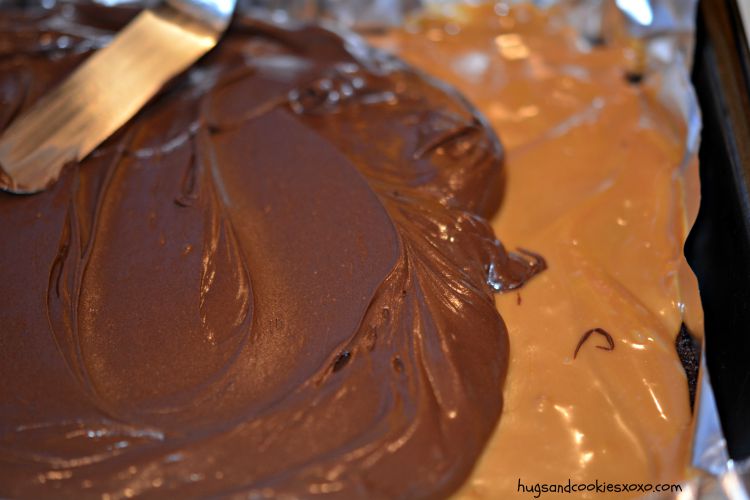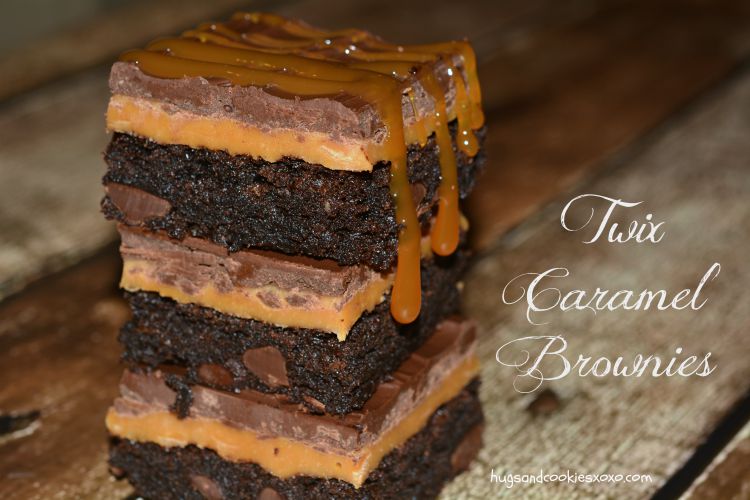 Twix Brownies
Ingredients
1 box brownie mix, prepare according to box directions for 9x9 pan and cooled.
Caramel Layer
14 oz. bag of caramels
2 Tablespoons heavy cream
Chocolate:
1 cup semi sweet-chocolate chips
2 tablespoons heavy cream
Instructions
Melt caramel and cream in the microwave and once smooth pour over brownies.
Spread evenly and chill in fridge 10 minutes.
Melt chips and cream and spread over the caramel.
Chill again until firm.
Cut into bars and serve with caramel sauce, if desired.

You May Love These, Too! XOXO