This is a fabulous homemade white queso! We ate it straight from the pan, hot and delish! You can also transfer to a crockpot to keep it hot! I have also experimented with the cheeses used in this queso. Our last batch was made with 8 ounces Monterey Jack, 4 ounces Fontina and 4 ounces white cheddar. Just be sure to whisk the cheese in very well in small batches. It is worth the whisking effort!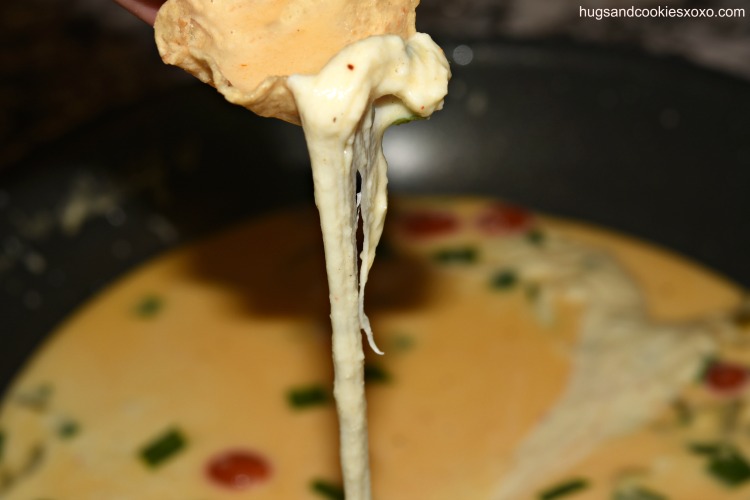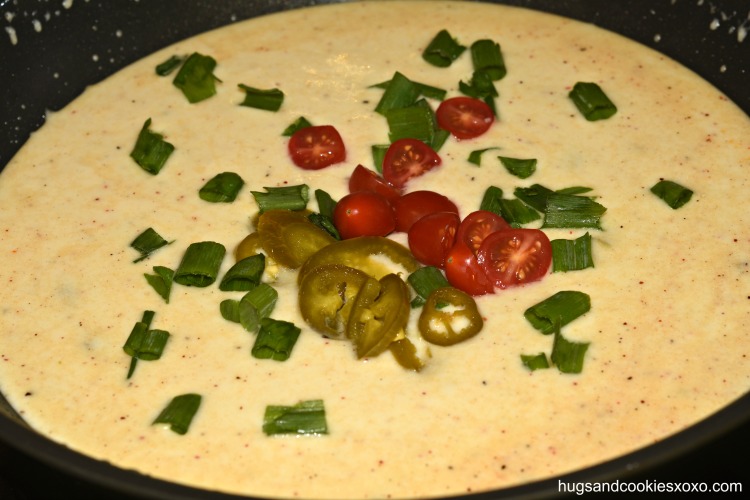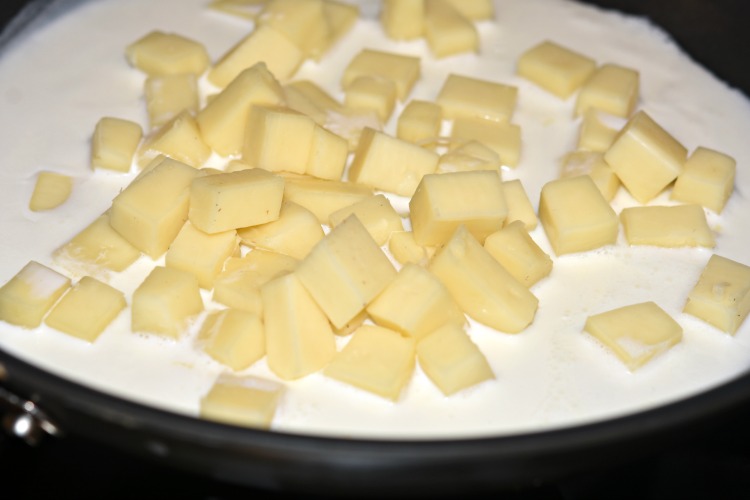 White Queso
Ingredients
¾ lb good quality white american cheese (from the deli-NOT preshredded, chop it yourself from the block.)
4 ounces high quality fontina or mozzarella cheese, shredded (do not buy preshredded)
1 cup half-and-half
2 tablespoons jarred jalapenos, finely chopped
1 teaspoon chili powder
¼ teaspoon salt
¼ teaspoon black pepper
tomatoes, and jalapenos for garnish
Instructions
Heat half and half on medium high in a saucepan.
Once it starts to simmer, lower to low heat.
Stir in the cheese in batches.
Raise heat to medium and whisk constantly.
Add the cheese slowly and stir each batch until well blended.
Once creamy, add jalapenos, chili powder, salt and pepper.
Top with more jalapenos and tomatoes.
Adapted from
Cookie Rookie
-check out her blog for other fabulous recipes!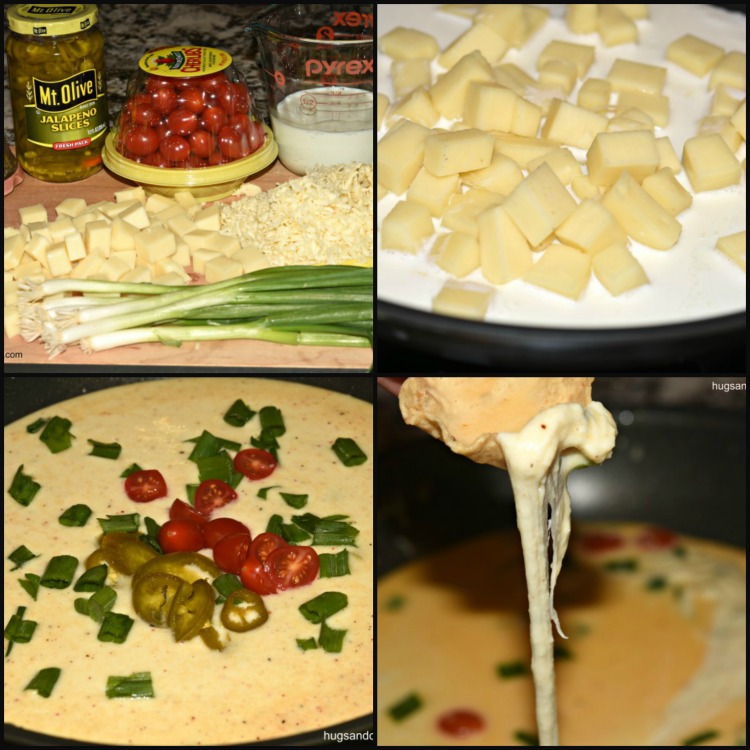 You May Love These, Too! XOXO