Sea scallops are just amazing. These are topped with white truffle oil and some herbs. Simple and delicious!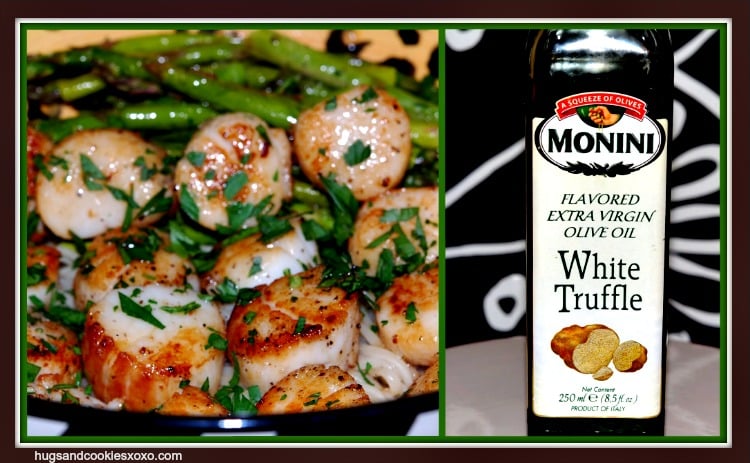 White Truffle Scallops
Ingredients
2 pounds scallops
2 T. olive oil
2 T. white truffle oil
salt/pepper
chopped parsley or chives
Instructions
Heat olive oil in skillet.
Season scallops with salt and pepper generously.
Cook a few minutes on each side until golden.
Remove from heat.
Drizzle on white truffle oil and chopped herbs.