Words cannot express how EASY this barbecue chicken is to make or how utterly delicious it tastes when done. Normally, recipes this easy do not taste like you cooked all day. This recipe defies hat theory. All you need is a package of chicken thighs and a bottle of barbecue sauce. Ready for this? I even used frozen chicken. That's right…no thawing ahead, no preplanning. Nothing!

Barbecue Chicken Recipe
1 package chicken thighs (or parts you like)
1 bottle barbecue sauce (I used Stubb's!!!)
Place chicken in crock pot. Pour on bbq sauce. Add a little water to bottle, shake and pour on chicken just to get all the sauce out! Cook on high for 6 1/2 hours. When finished, I placed the thighs in a broiler safe pan and broiled just to brown the skin abut 5-10 mins. Watch carefully!
*optional: add sliced red onion with the bbq sauce!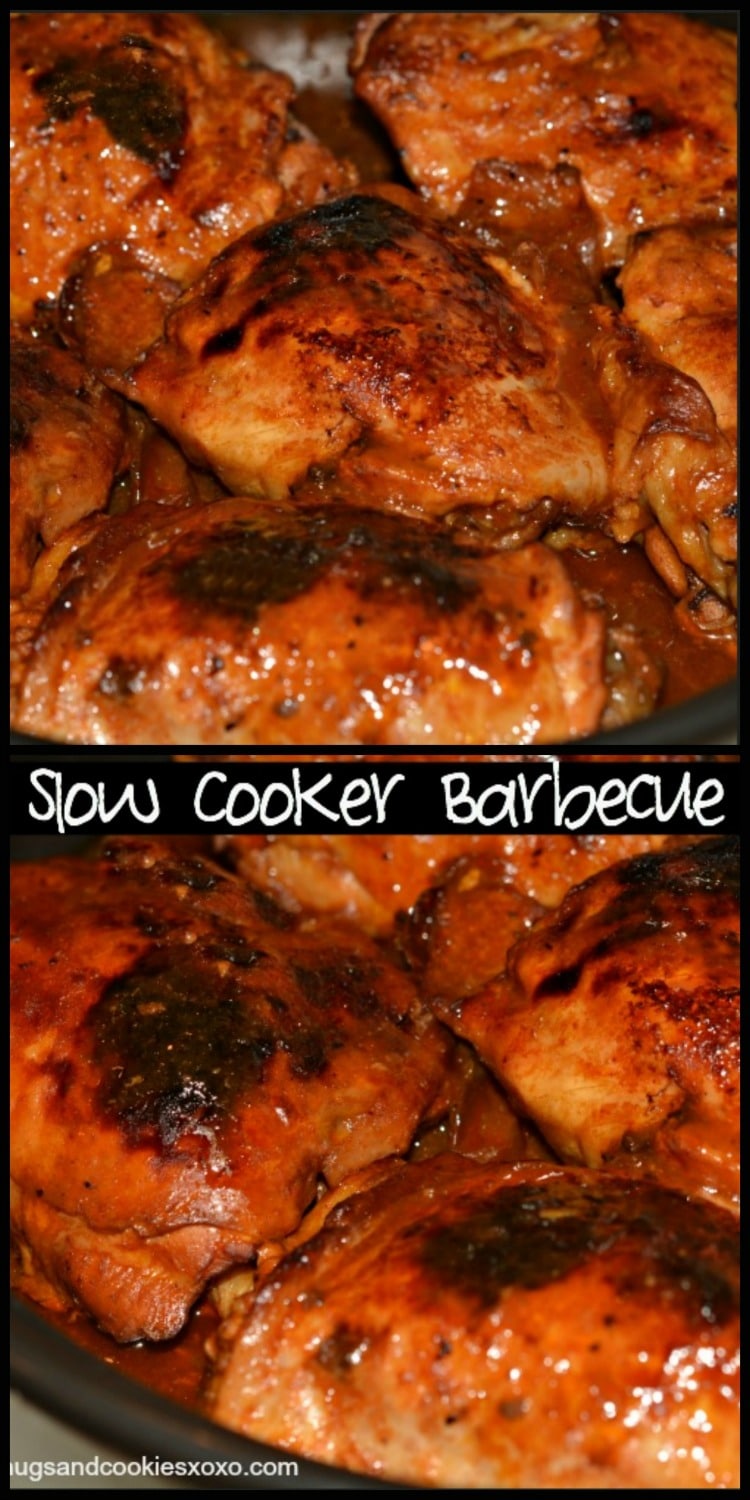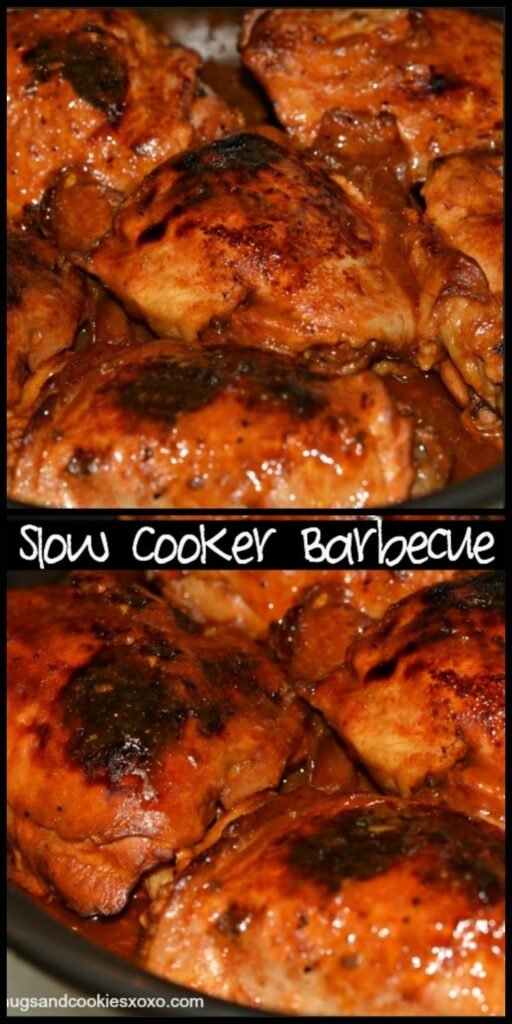 You May Love These, Too! XOXO