Sometimes the easiest noshies turn out to be the best. That sure is true in the case of my crockpot buffalo meatballs!  These are fiery hot but can be altered to your own level of heat!  The buttery, hot sauce is just perfect as it cooks away in the crockpot for 2 hours.  We even dug in sooner and they were delish. These made a great super bowl noshie but would be fabulous for any party you have. I am even going to try and swing these into our dinner rotation! Why wait for a party!  3 ingredients is all you need. I get my meatballs at Trader Joe's but any frozen meatballs you like would be great. I am sure homemade would be fabulous too-just be sure to keep them mini!  I hope you love these 3 Ingredient Crockpot Buffalo Meatballs!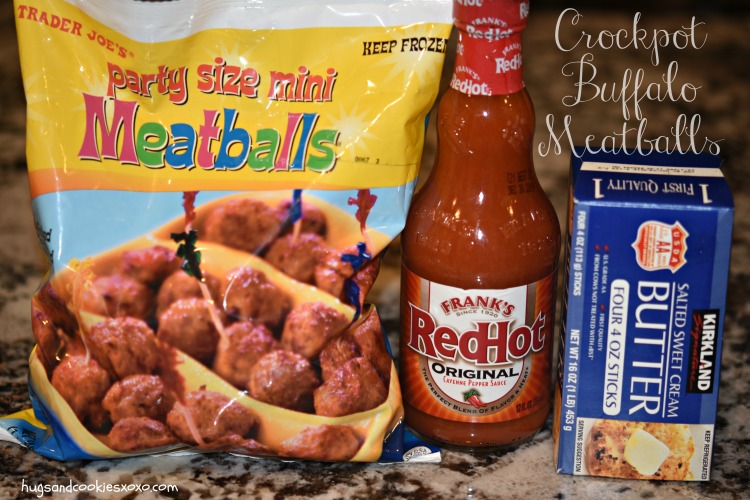 You may need:
3 Ingredient Crockpot Buffalo Meatballs
Ingredients
20 ounce bag frozen mini meatballs, thawed
8 tablespoons butter, melted
8-9 Tablespoons Hot Sauce
Instructions
Lay thawed meatballs in crockpot. (Can use a small size crockpot)
Combine melted butter and hot sauce. Add more or less hot sauce depending on your taste.
Pour sauce over meatballs.
Cook on high 2 hours.
Feel free to dig in after an hour if hot!
You May Love These, Too! XOXO