Birthday Cookie Brookies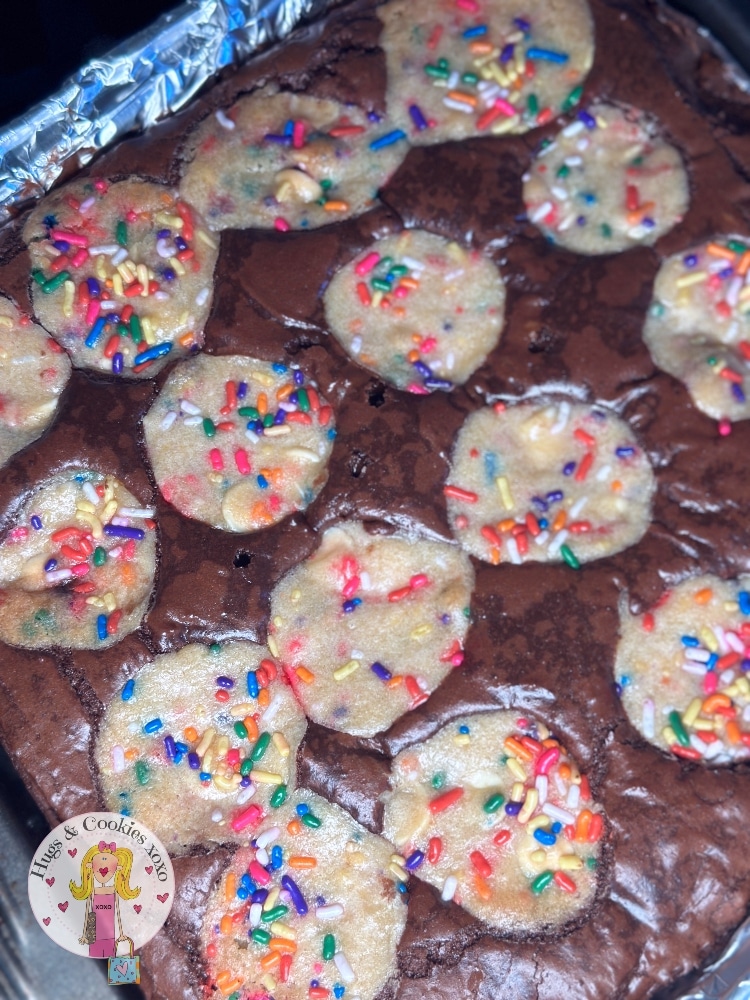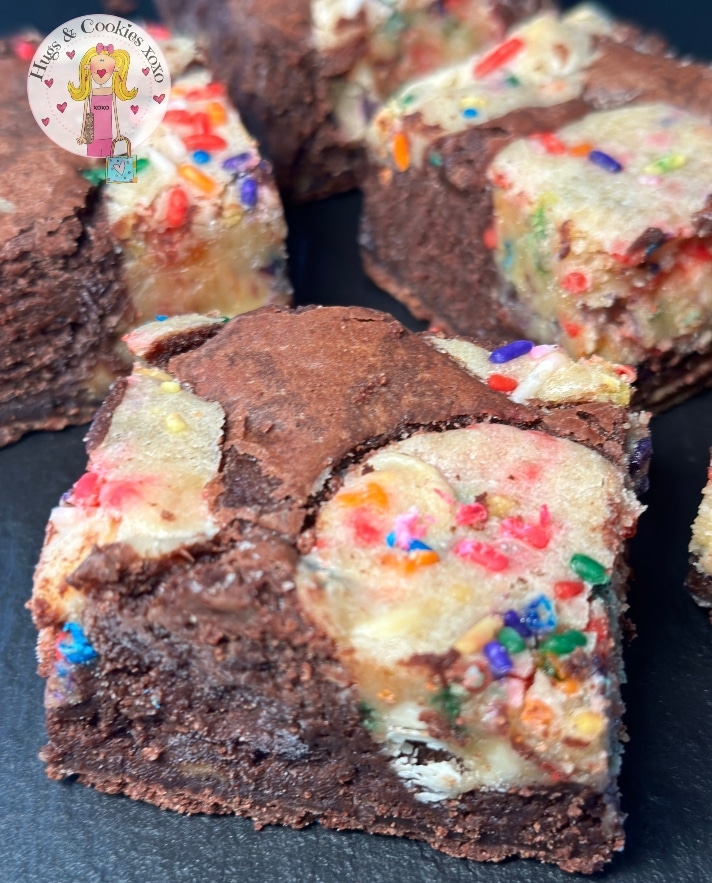 Yes these are in grams but a cheapie food scale makes them a cinch!
You may need:
Birthday Cookie Brookies
Ingredients
Cookie Dough
75g Soft Butter
100g Light Brown Sugar
45g Caster Sugar
1 Egg
1 Egg Yolk
145g All Purpose Flour
¼ tsp Salt
½ tsp Vanilla
40g Sprinkles
100g High Quality White Choc Chips
Brownie:
220g Dark Chocolate
220g Butter
440g Caster Sugar
4 Eggs
60g Cocoa Powder
160g All Purpose Flour
¾ tsp Baking Powder
¾ tsp Salt
150g Caramelized White Chocolate (Directions)
Instructions
Preheat oven 350
Line 10 inch square pan with nonstick foil. I used a 9 inch because that's what I had.
Cookie Dough
Beat butter and sugars.
Add egg and yolk.
Add flour, salt.
Fold in sprinkles and chips.
Scoop into approx 16-20 cookie scoops and chill.
Brownie
Melt butter and chocolate together in microwave until smooth.
In a mixer, beat sugar and eggs for 2 mins.
Add in the melted chocolate mixture on low.
Next add dry ingredients. (Can use a sieve)
Fold in your caramelized white chocolate.
Spread into your pan.
Top with the cookie dough balls, spacing them out and gently pushing in.
For the 9 inch pan, mine baked 45 mins. (If you like them fudgier, check them earlier.)
Cool completely and chill before cutting.
(A 10 inch pan will bake for less time.)
Adapted from
Cupcake Jemma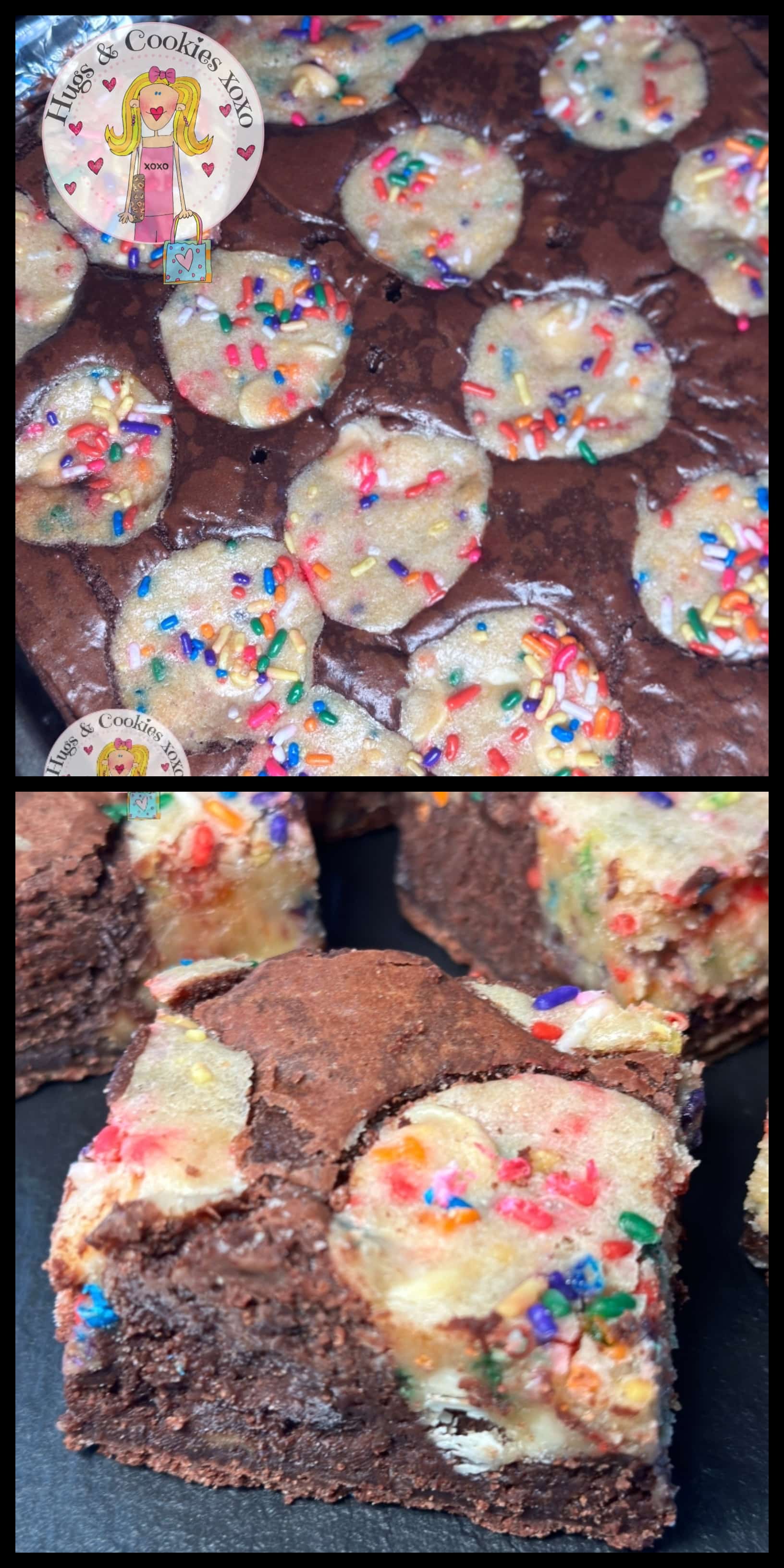 You May Love These, Too! XOXO