Birthday Cake Caramelized White Chocolate Cookies
This recipe comes from the amazing Cupcake Jemma videos on youtube. The catch is that the weights are in grams but to be honest, get a food scale-these cookies are worth it! You will need caramelized white chocolate for this recipe. This can be done in the microwave carefully. This video will teach you how! I preferred placing it in a pyrex and baking at 250 for almost 40 minutes. You need to carefully stir it every 10 minutes (every 5 the beginning) until the color you want. Then pour onto parchment and freeze in a block that you can later chop. These cookies are totally thick, decadent, scrumptious and have a beautiful presentation. The kids (and grown-ups) will go crazy for these!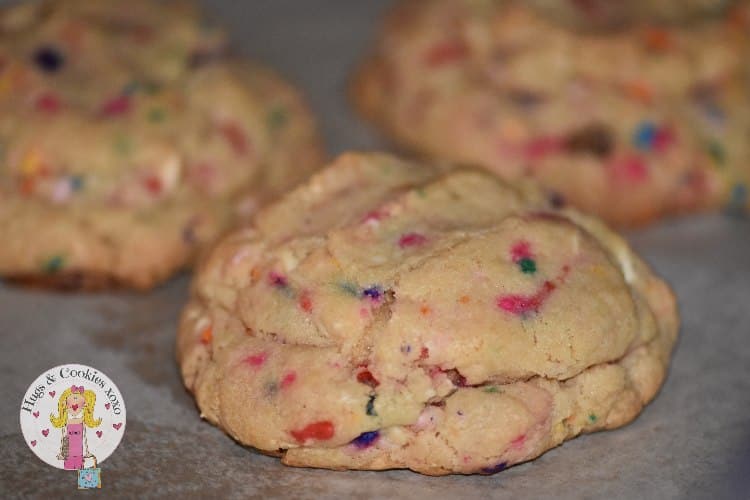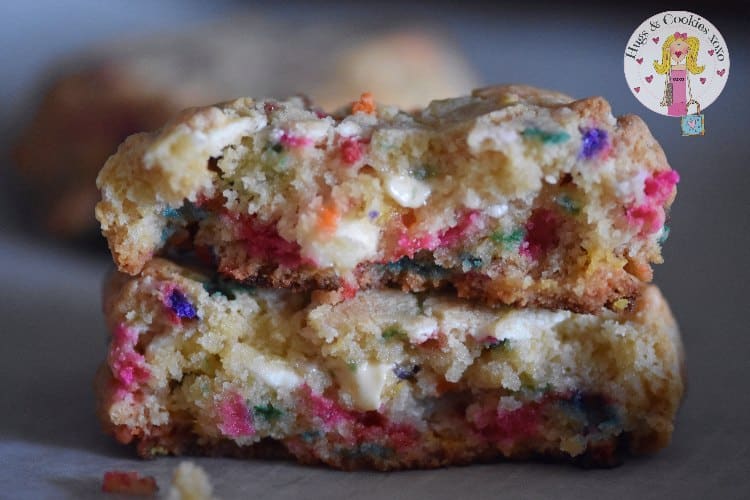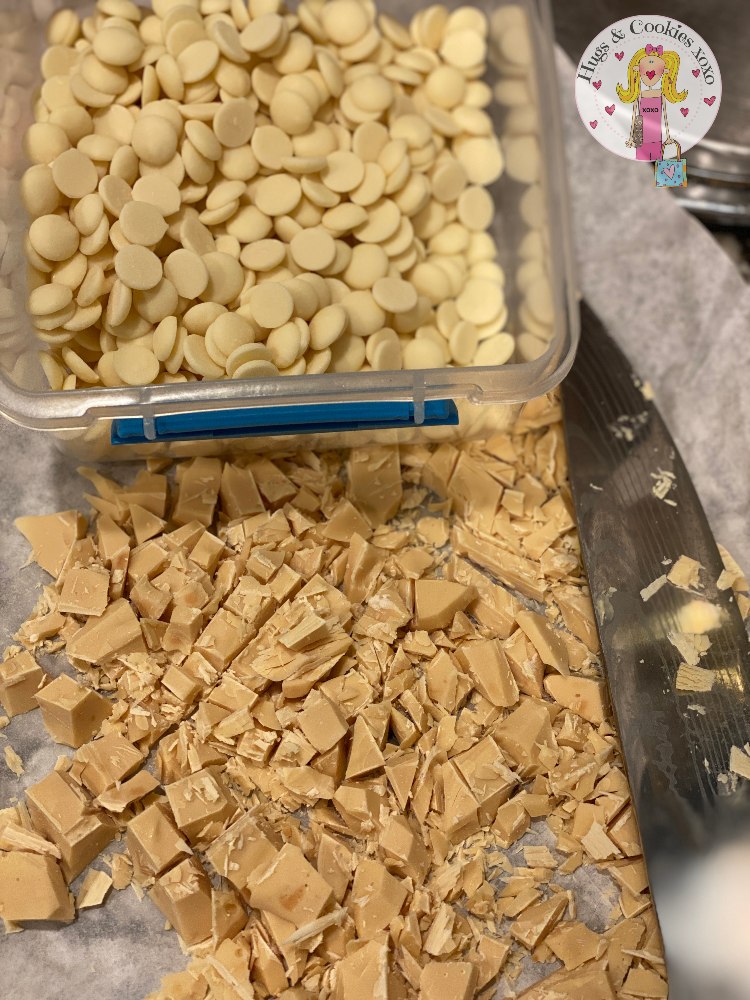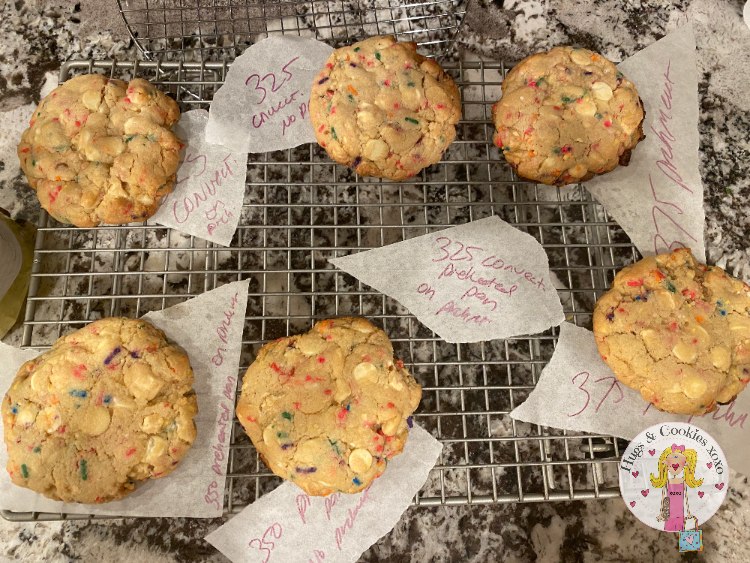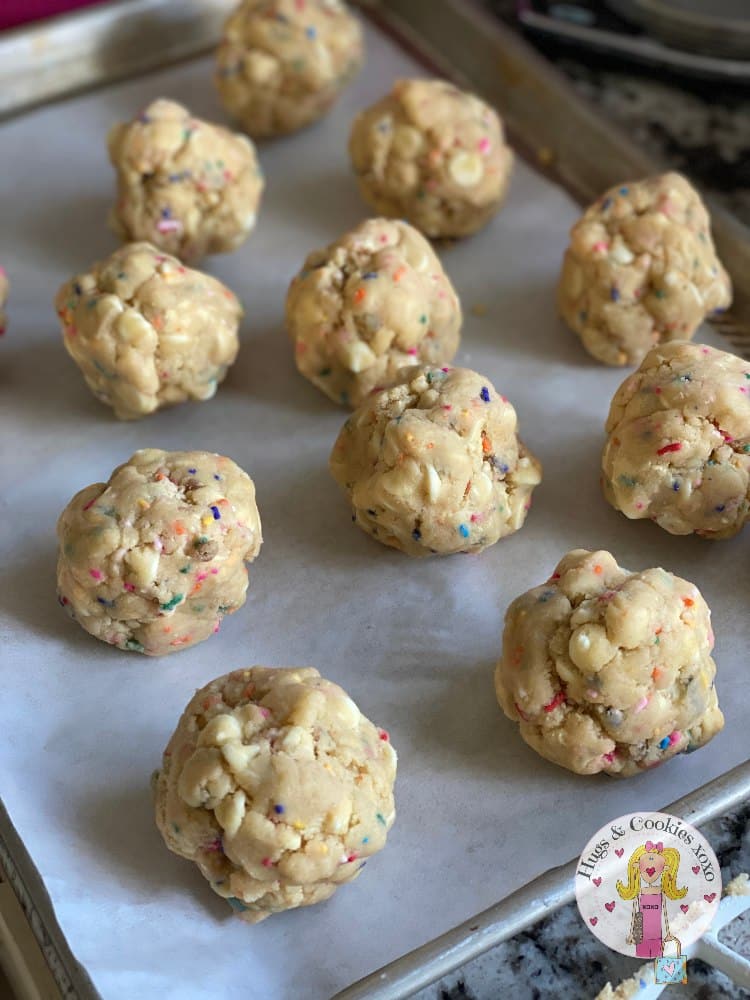 You may need:
Birthday Cake White Chocolate Cookies
Ingredients
230 grams cold butter, cut in pieces
100 grams caster sugar (I found this at whole foods-or you can food process sugar)
160 grams light brown sugar
200 grams caramelized white chocolate, then rechilled and chopped
300 grams white chocolate chips (Use high quality)
400 grams all purpose flour
100 grams self rising flour (sold in regular food store)
1 tsp kosher salt
2 tsp baking powder
90 grams sprinkles
2 eggs
1 yolk
½ tsp vanilla extract
Instructions
The mixing order on this cookie is also unique!
Mix butter just to break it down.
Add sugars and mix just to combine-not cream.
Add both white chocolates and mix.
Add all the dry ingredients and stir, including sprinkles.
Mix eggs and vanilla in a bowl and add last just until dough all comes together in mixer.
Weigh out balls of 125 grams and press down to form disks. (Otherwise mine did not spread enough).
Preheat a jellyroll pan at 350 for 5 minutes.
Remove and place cookies directly on pan -NO parchment.
Bake 14 mins, remove and cool on pan a few minutes.