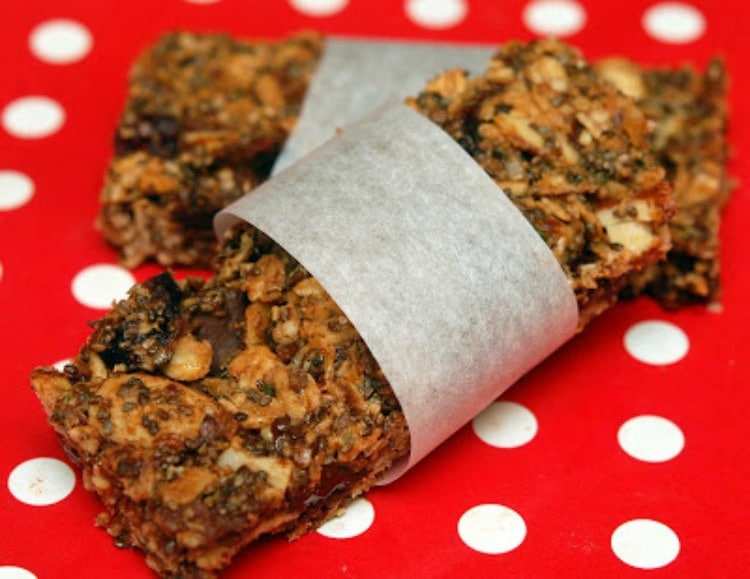 1/2 cup ground flax seeds
1/2 cup ground hemp seeds
1/2 cup chia seeds
2 cups oats (I used old fashioned-make sure gf is making gluten free version)
1/2 cup chopped dried strawberries
1/2 cup dried cranberries
1/2 cup sliced almonds
1/2 cup dark chocolate chips
1/2 cup almond butter or peanut butter
1/4 cup pure maple syrup
1/4 cup raw honey
1 tablespoon orange zest
Sea salt
Preheat oven to 350 F
Melt ALMOND OR PEANUT butter and maple syrup & honey. Stir into the dry ingredients to combine.
Pour into a non-stick foil lined 9×13 cookie sheet pan with sides. Use a rolling pin to spread the mixture into a even layer. Grind sea salt over the top. Bake for 25 minutes. Leave to cool completely before cutting.
Store in an airtight container in the refrigerator.
adapted from Mia's Domain
NEXT TIME, I WILL OMIT THE ORANGE ZEST-WAS VERY STRONG, I THOUGHT.