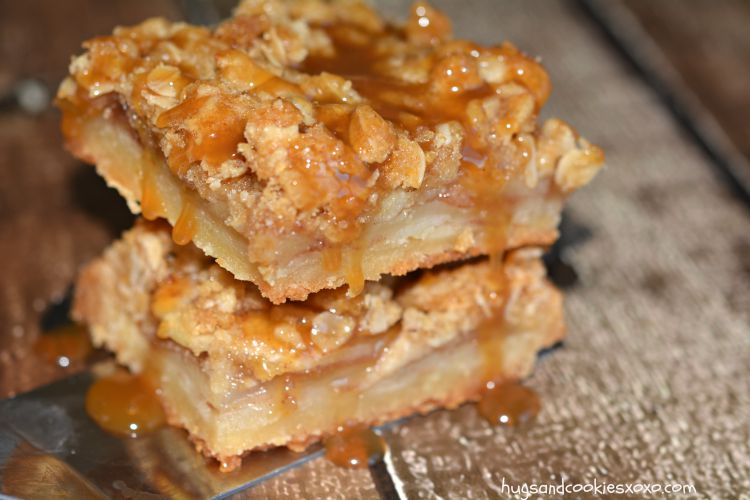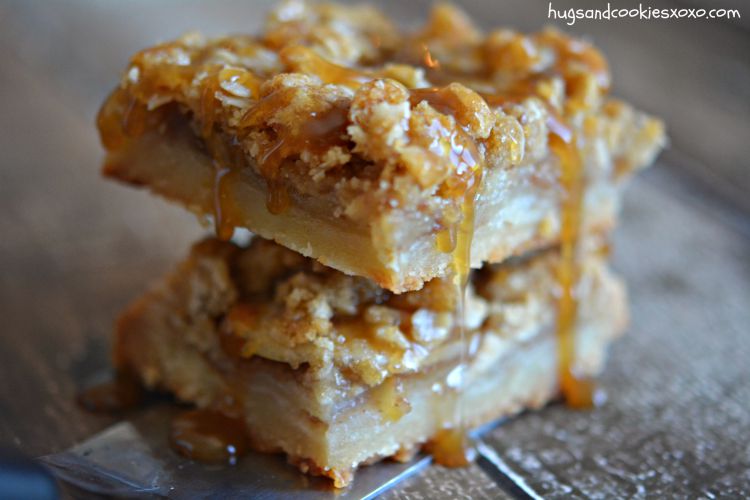 My friend Liz (From That Skinny Chick Can Bake) and I have this awesome monthly feature called Two Sweetie Pies. Each month, we choose a recipe from the other's blog and feature it. We do not tell each other which recipe we are working on until reveal day which is always so exciting! This month I chose a fabulous apple pie bar with caramel. The best parts of an apple pie baked into a simplified bar! Genius! Thanks Liz for yet another perfect recipe!
You'll Need:
Apple Pie Bars with Caramel
Ingredients
Crust:
½ cup butter, melted
¼ cup sugar
1 teaspoon vanilla extract
¼ teaspoon salt
1 cup flour
Filling:
2 large baking/pie apples, peeled, cored and thinly sliced, about ¼ inch thick
2 tablespoons flour
2 tablespoons sugar
1 teaspoon cinnamon
For the topping:
½ cup old-fashioned oats
⅓ cup brown sugar
¼ teaspoon cinnamon
¼ cup flour
¼ cup butter, softened
Homemade of jarred caramel sauce
Instructions
Preheat the oven to 300º.
Line an 8 x 8 baking pan with non-stick foil
Stir the melted butter, sugar, vanilla, and salt together in a medium bowl.
Add the flour and stir until everything is combined.
Press the mixture evenly into the prepared baking pan. Bake for 15 minutes.
While crust is baking, combine the sliced apples, flour, sugar & cinnamon and gently toss to combine. Set aside.
In another bowl mix the butter, oats, brown sugar, cinnamon, and flour together until crumbs.
Remove the crust from the oven, and increase the oven temperature to 350º.
Evenly layer the apples on top of the warm crust.
Crumble the streusel topping over the apples.
Bake for 30–35 minutes or until the streusel is lightly browned and apples are tender.
Let cool at room temperature for about a half hour, then chill for 2 hours.
Cut into bars and drizzle with caramel before serving.
Adapted from
That Skinny Chick Can Bake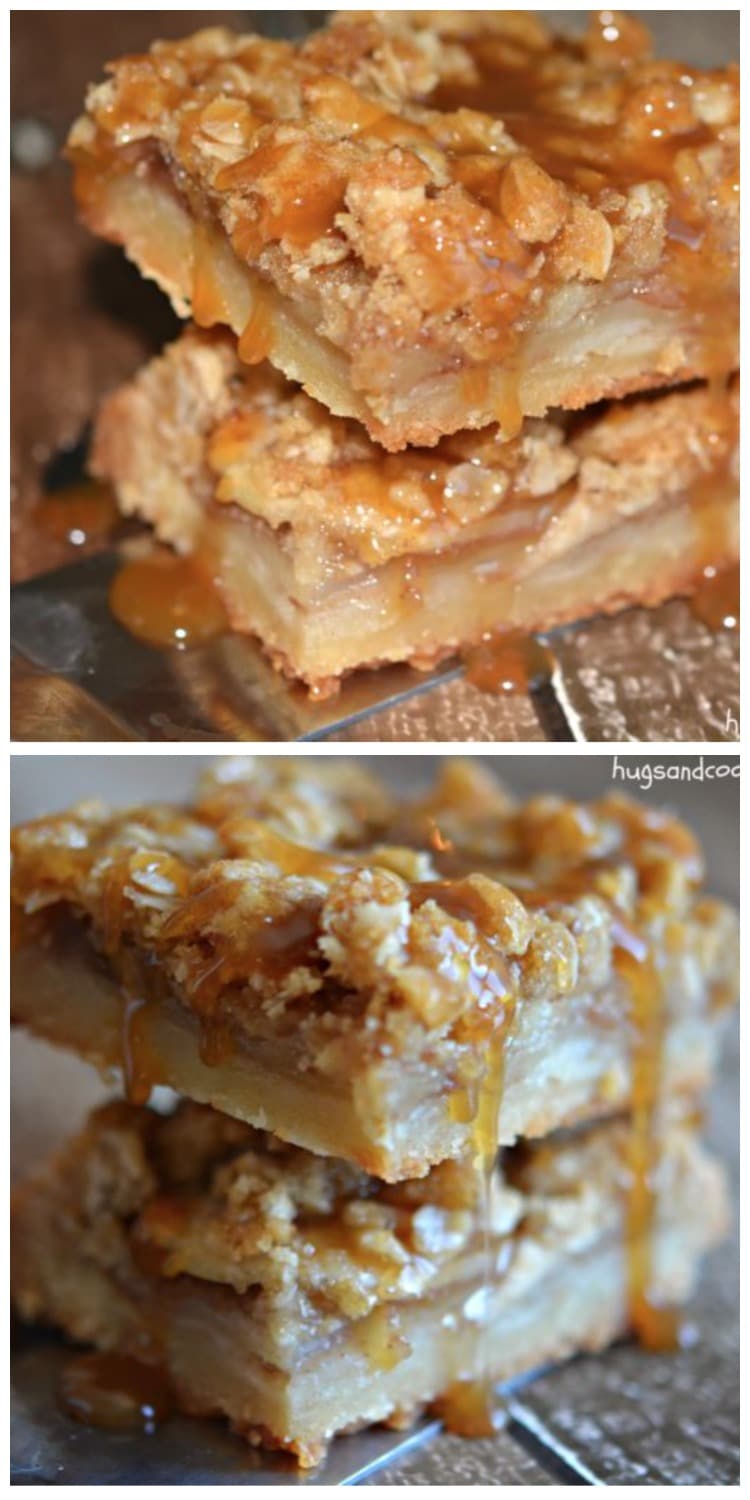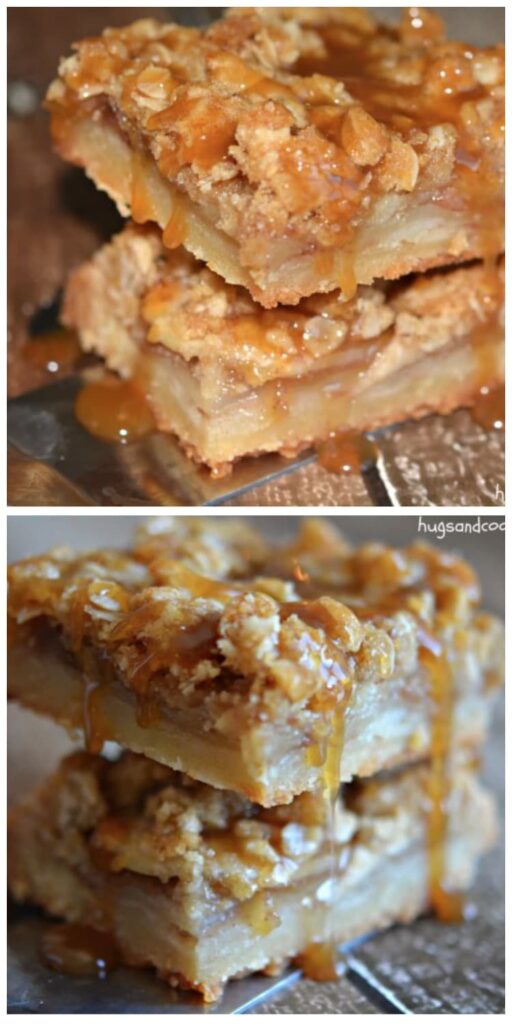 You May Love These, Too! XOXO