Another winner, winner….chicken dinner!! 3 ingredients, all whisked together, poured over frozen chicken thighs  and in 5 hours you are left with a fabulous dinner ready for your family! How did I ever live so long without a crockpot?? I served this with large lettuce leaves to make wraps…sort of a take on the Cheesecake Factory Thai Lettuce Wraps. I also topped it off with scallions and some Marcona almonds for a little CRUNCH!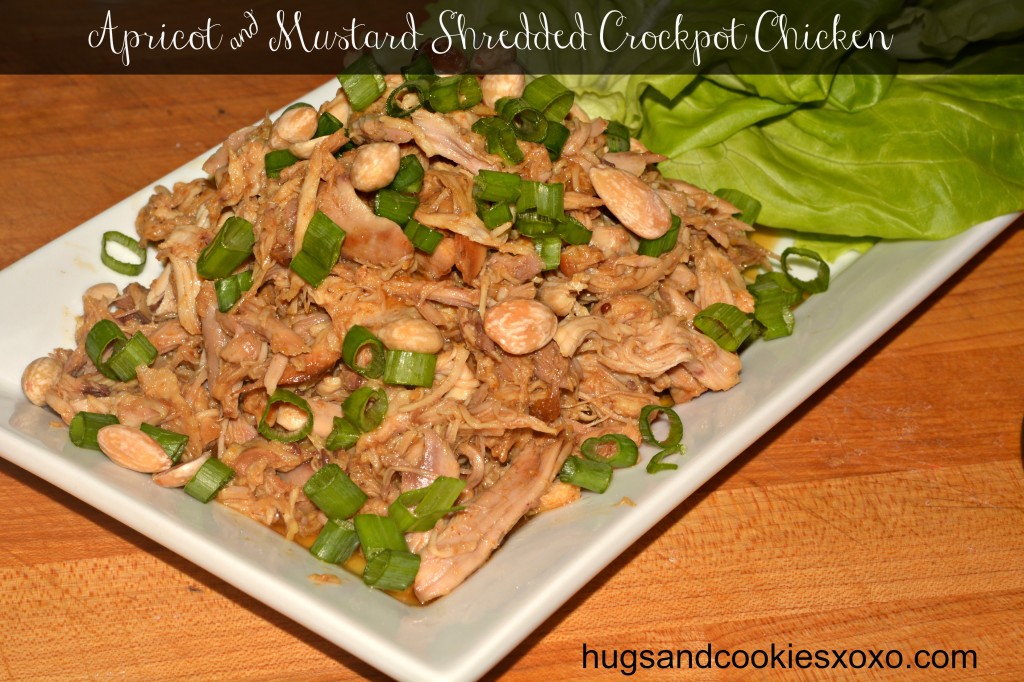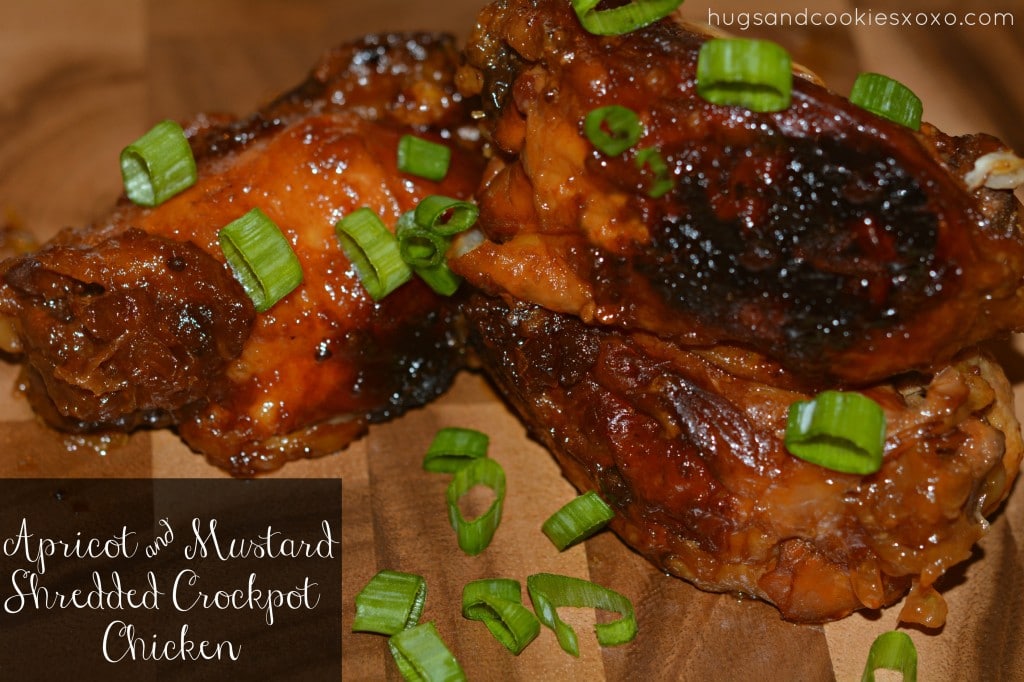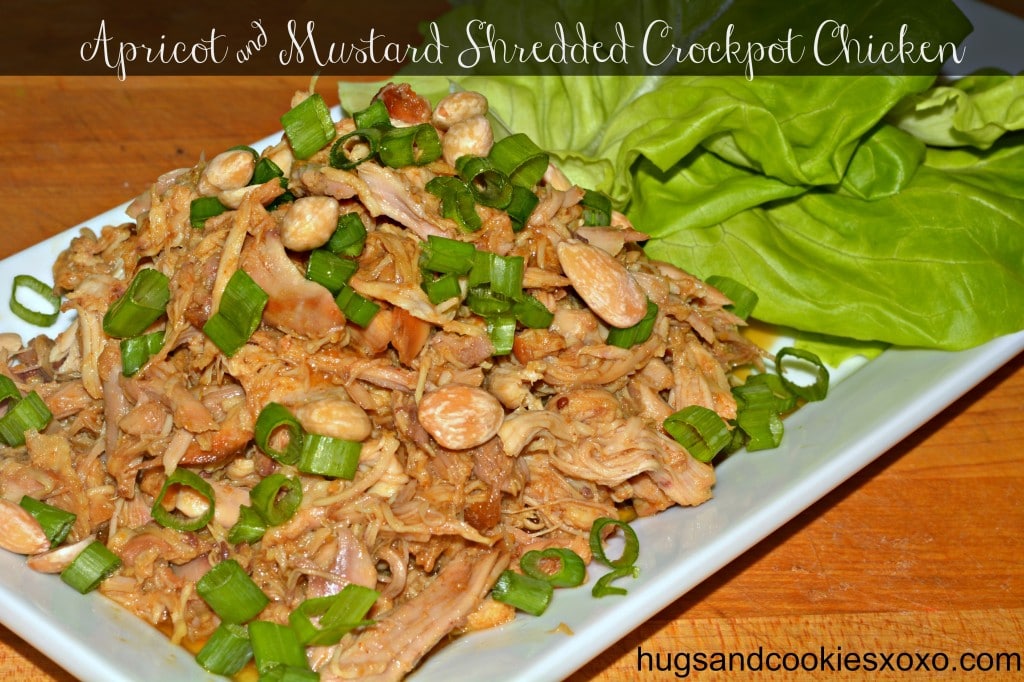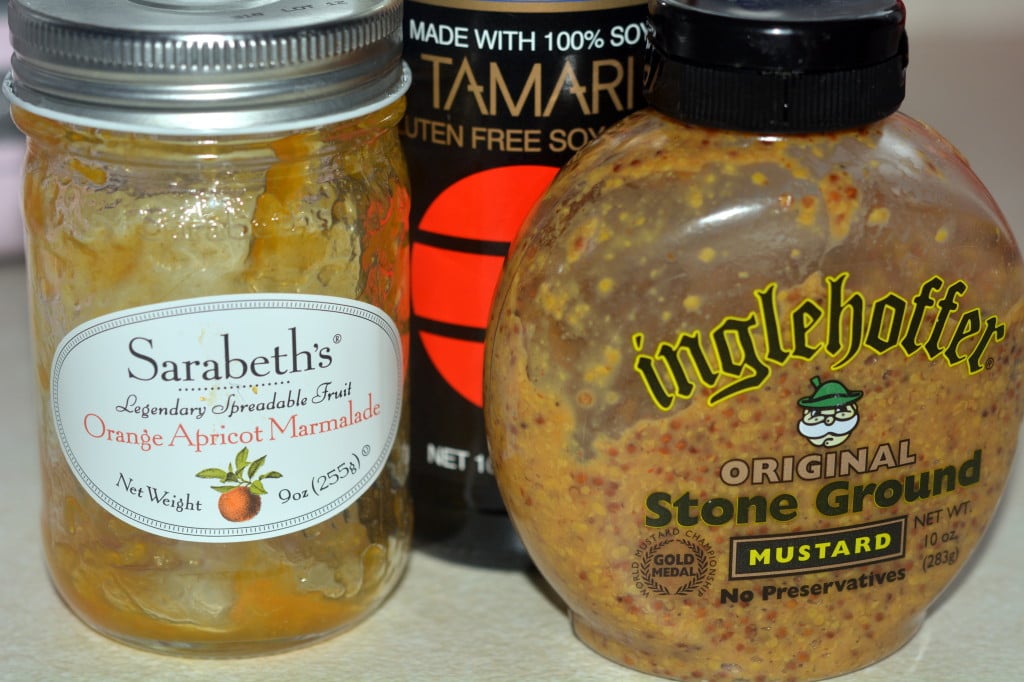 Ingredients:
9 ounces apricot jam or orange/apricot marmalade
1 Tablespoon stone ground mustard
1 tablespoon Tamari sauce (or you can use 1 Tablespoon Soy Sauce instead)
approx 7 chicken thighs
For serving time: sliced scallions and Marcona Almonds
Apricot & Mustard Chicken Directions:
Whisk the first 3 ingredients above. Place chicken in crockpot and pour on the apricot mixture.
Cook for 5 hours on high.
Remove chicken and discard skin. Shred chicken with 2 forks.
Strain sauce left in crockpot and pour over the chicken,
Top with sliced scallions and Marcona almonds, if desired.
Serve with large lettuce leaves!
My Other Favorite Crockpot Recipes…