DINNER OR DESSERT?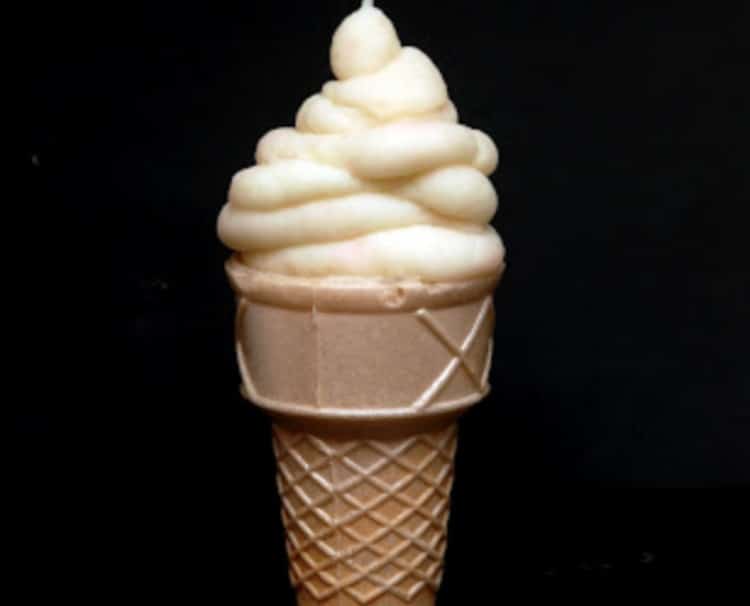 SO MY APRIL FOOL'S DINNER FOR THE BOYS STARTED WITH MASHED POTATOES IN ICE CREAM CONES. AS YOU CAN SEE BELOW, JAKEY WAS LOVING IT UP AND JADEN…WELL AFTER ONE BITE HE WAS CRYING. HE REALLY THOUGHT IT WAS ICE CREAM AND WASN'T QUITE FINDING THE HUMOR LIKE HUBBY AND I WERE!!!! LOL

HERE IS JADEN'S CONE -UPON FINDING OUT HIS VANILLA ICE CREAM FOR DINNER WAS REALLY MASHED POTATOES!!!!

ONTO THE NEXT COURSE….CAN YOU SMELL THE SAUTEE?

APRIL FOOL'S MAIN COURSE-AMAZING MEATLOAF MUFFINS TOPPED WITH MASHED POTATO FROSTING!

A HAPPY HUBBY ENJOYING HIS APRIL FOOL'S DAY DINNER….MEATLOAF MUFFINS TOPPED WITH MASHED POTATO FROSTING!


MEATLOAF MUFFINS!
1 CARROT, CHOPPED TINY
1 BUNCH SCALLIONS, CHOPPED
1 ONION, CHOPPED
2 T. BUTTER
1 POUND GROUND BEEF
1/2C. BREAD CRUMBS (I USED GLUTEN FREE)
1/4C. PARMESAN CHEESE
1 EGG
SALT, PEPPER
2T. KETCHUP, PLUS EXTRA FOR BRUSHING ON THE TOPS!
SAUTEE VEGGIES IN THE BUTTER UNTIL SOFT. SET ASIDE TO COOL. MIX MEAT, CRUMBS, CHEESE, EGG, S&P AND KETCHUP. ADD IN VEGGIES AND COMBINE. SCOOP INTO MUFFIN LINERS AND BRUSH TOPS WITH EXTRA KETCHUP. BAKE 30-35 MINUTES AT 350. TOP WITH MASHED POTATOES. I USED A PASTRY BAG AND PIPED THEM ON.
POTATOES
I USED A BAG OF RUSSET. PEEL, CUT IN HALF AND BOIL TILL SOFT. PUT IN MIXER WITH 4T. BUTTER AND ENOUGH HALF AND HALF UNTIL THEY REACH THE CONSISTENCY YOU LIKE! ADD SALT AND PEPPER TO TASTE!
http://verygoodrecipes.com/april-fool-challenge