THIS DINNER WAS AMAZING!!!!!! A TOP 10 IN MY HOUSE!
SERVES 2-DOUBLE FOR MORE PEOPLE
1. COOK 4 SLICES OF BACON ON A NONSTICK FOIL SHEET IN A 400 DEGREE OVEN FOR ABOUT 20 MINS. DRAIN ON PAPER TOWELS AND SET ASIDE.
2. SCOOP 2 AVOCADO INTO A BOWL. ADD JUICE OF 1 LEMON, 1 MINCED GARLIC CLOVE, SALT & PEPPER TO TASTE, 1 CHOPPED SCALLION AND MASH ALL TOGETHER.
3. SEASON 2 SLICES SALMON WITH SALT, PEPPER AND 2 SMALL PATS OF BUTTER. BROIL SALMON ON A NONSTICK FOIL LINED SHEET FOR ABOUT 12-14 MINS.
TO SERVE, PLACE A DOLLOP OF THE AVOCADO MIX ON THE SALMON AND LAY TWO SLICES OF BACON ON THE TOP! SERVE EXTRA AVOCADO SAUCE ON THE SIDE!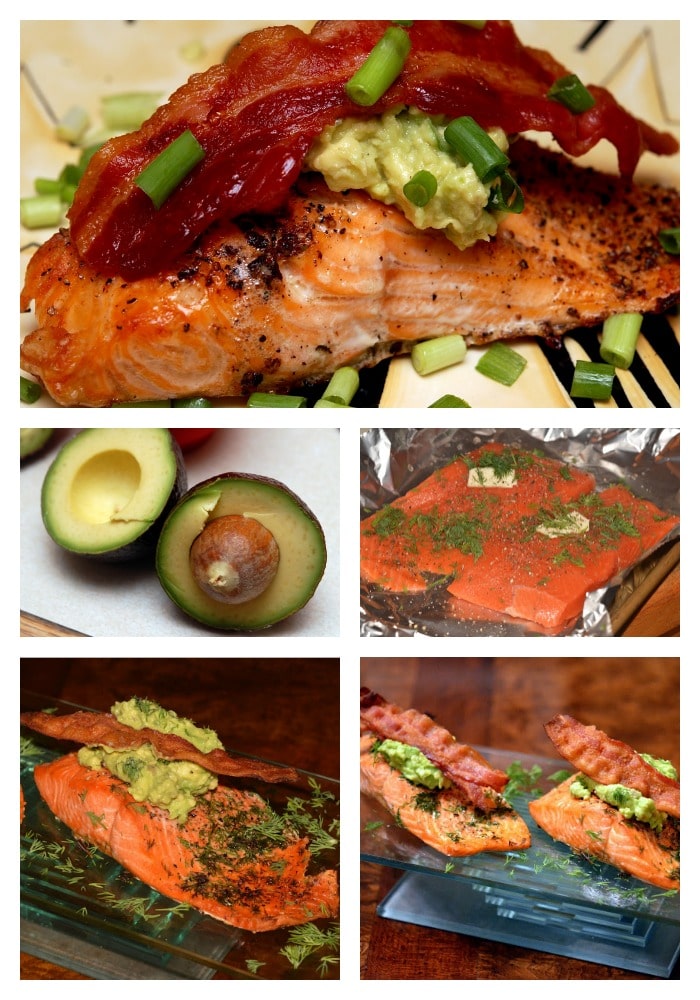 You May Love These, Too! XOXO