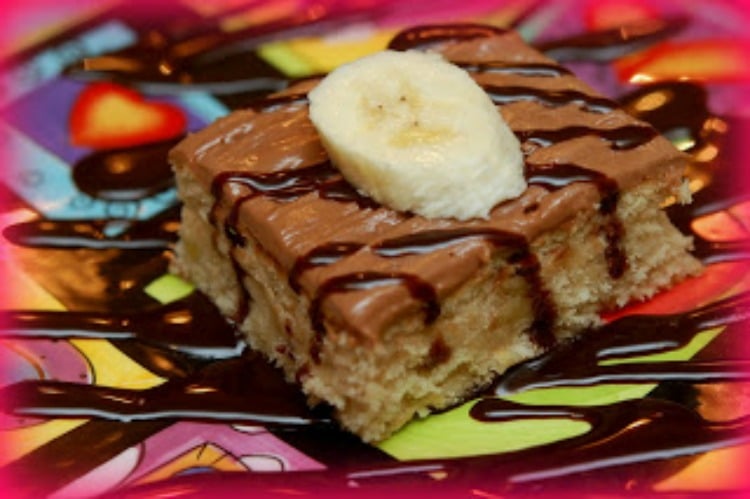 THIS PICTURE IS A GF VERSION. RECIPES FOR BOTH ARE BELOW.
Banana Cookie Bars with Nutella Buttercream Icing
Cookies:
5 Cups Flour (USE 5C.JULES OR BETTER BATTER IF MAKING A GF VERSION)
2 sticks of butter; softened
1 1/2 cup white sugar
1/2 cup brown sugar
2 eggs (ORIGINAL CALLS FOR ONE BUT I USE 2)
2 teaspoons vanilla
1 teaspoon of salt
1/2 teaspoon baking soda
2 medium, ripe bananaS
Cream butter and sugars. Add eggS, bananas and vanilla. Beat till well combined and bananas are mashed. Add flour, salt and baking soda on low. Pour into 9×13 pan lined with nonstick foil and bake about 25 mins at 375 until set. Cool and Ice.
Icing:
6 ounces Nutella brand
1 stick of butter, softened
2 cups of powdered sugar
1/4 cup of milk
Cream butter & nutella and then slowly add the powdered sugar. Add milk slowly, until desired consistency is reached.
Recipe adapted from Chef In Training
linking at addicted to recipes