Blueberry Peach Pie
This pie will ruin you for all pie recipe. This is THE pie recipe and requires no special machines! You will use your hands to create the flakiest pie crust ever! This filling is outrageous but any favorite fillings can be used. Apple, plums, raspberry….Mmmmm! You may also love Blue Ribbon Apple Pie and Peach Pie Crumb Bars.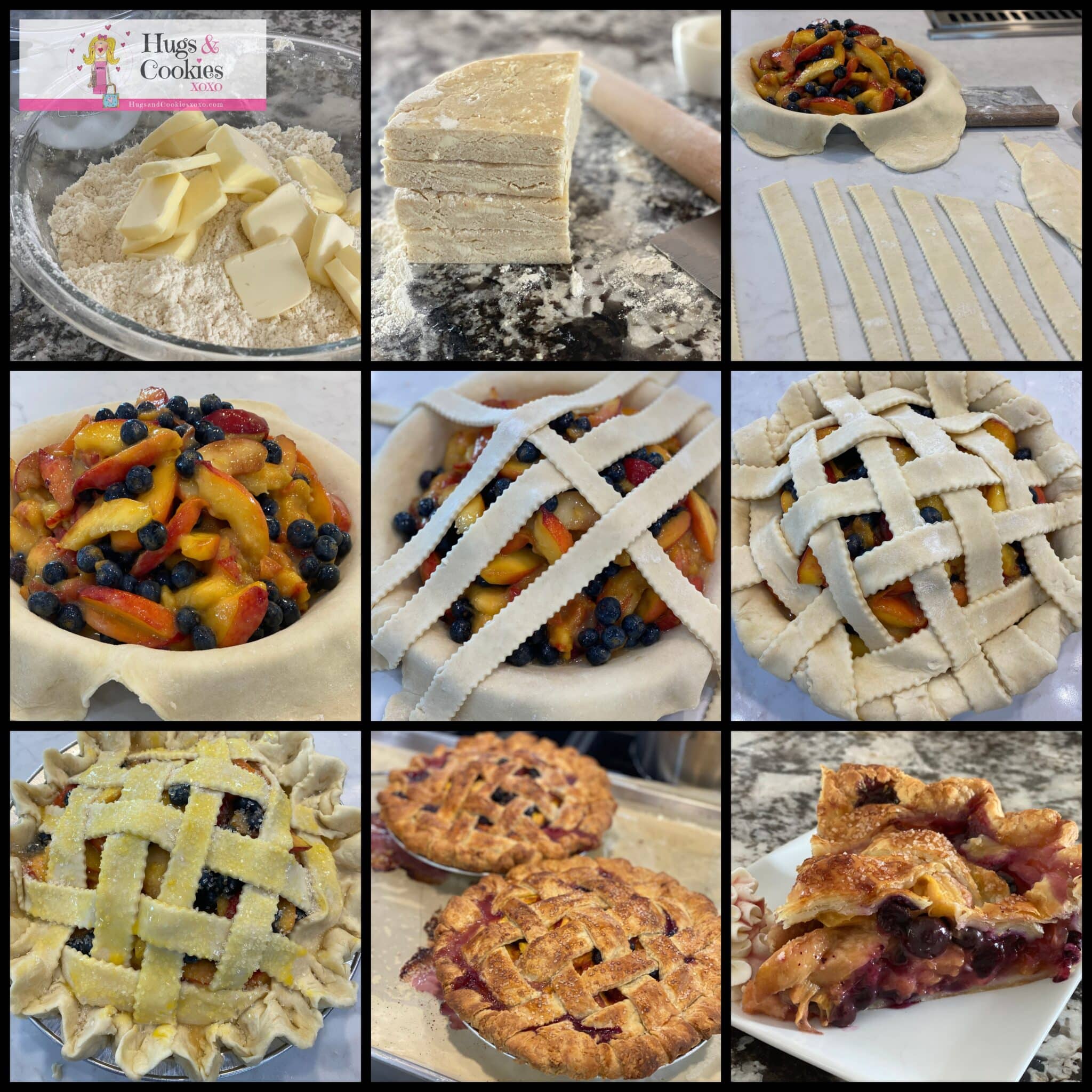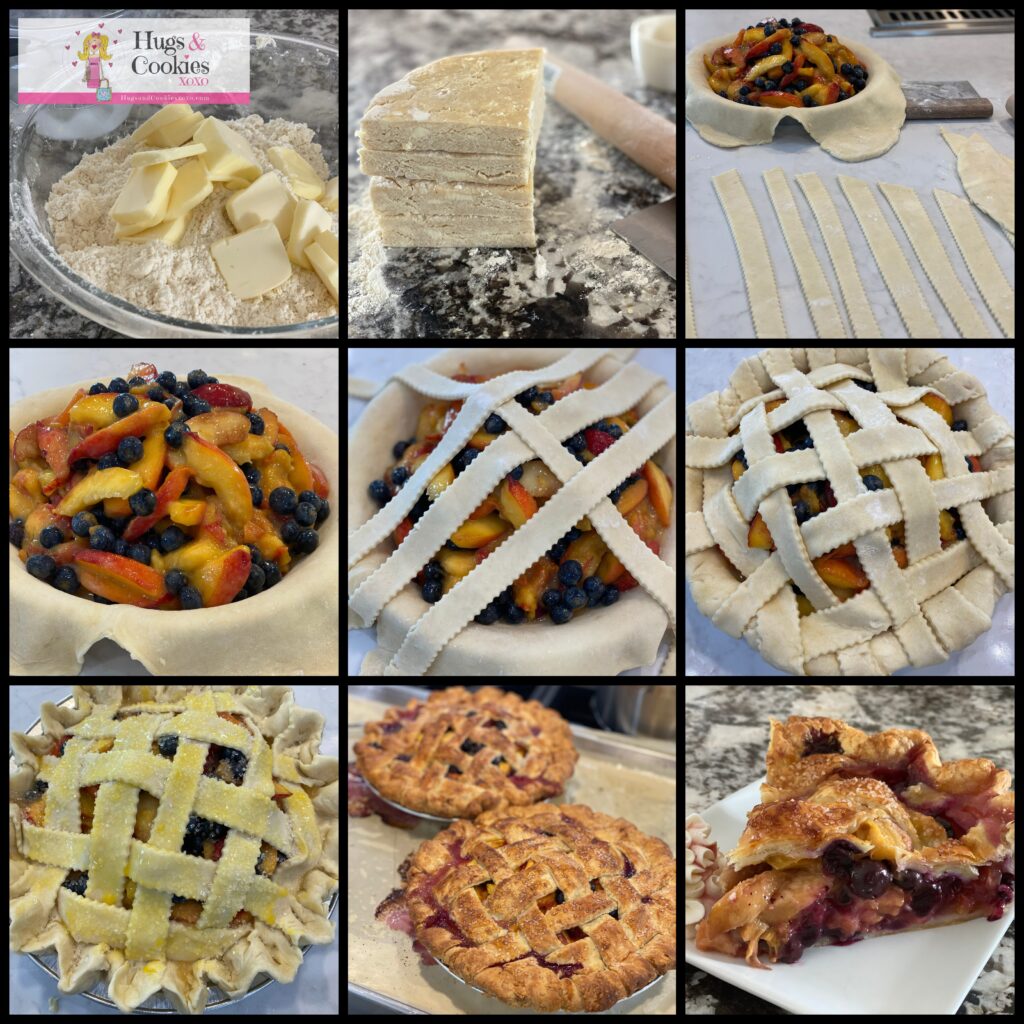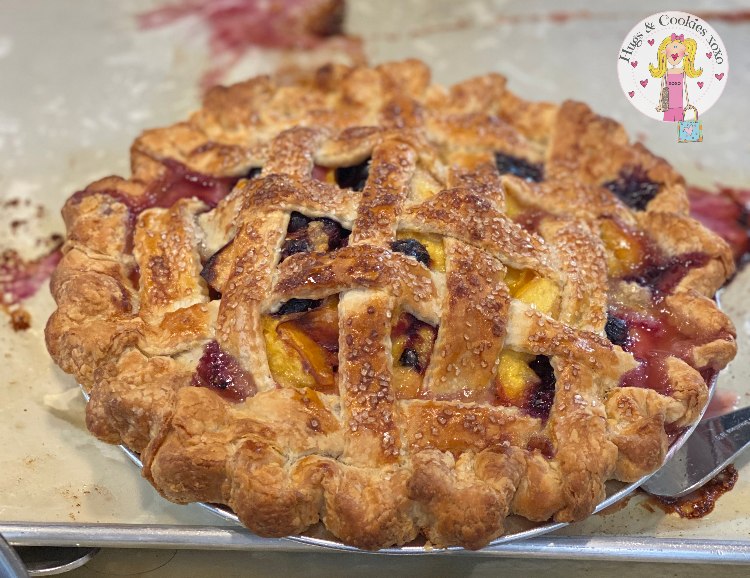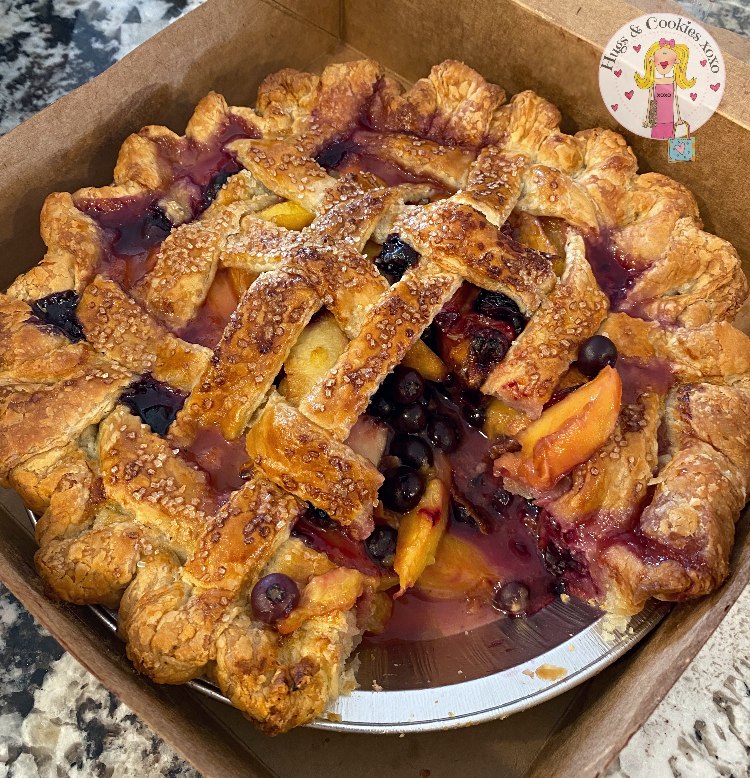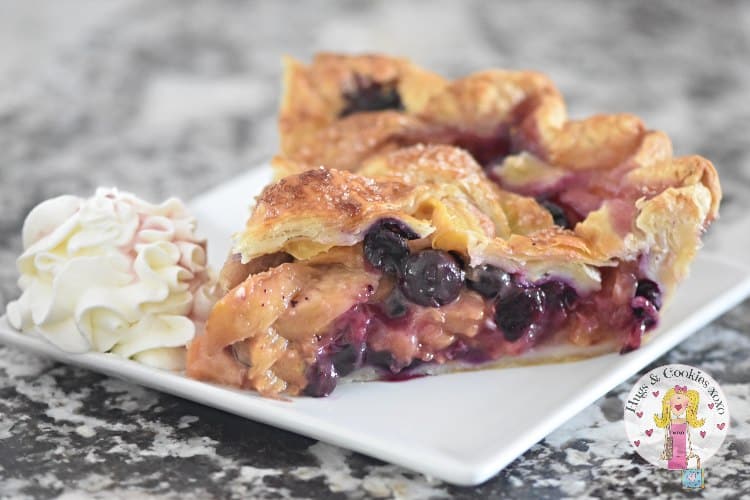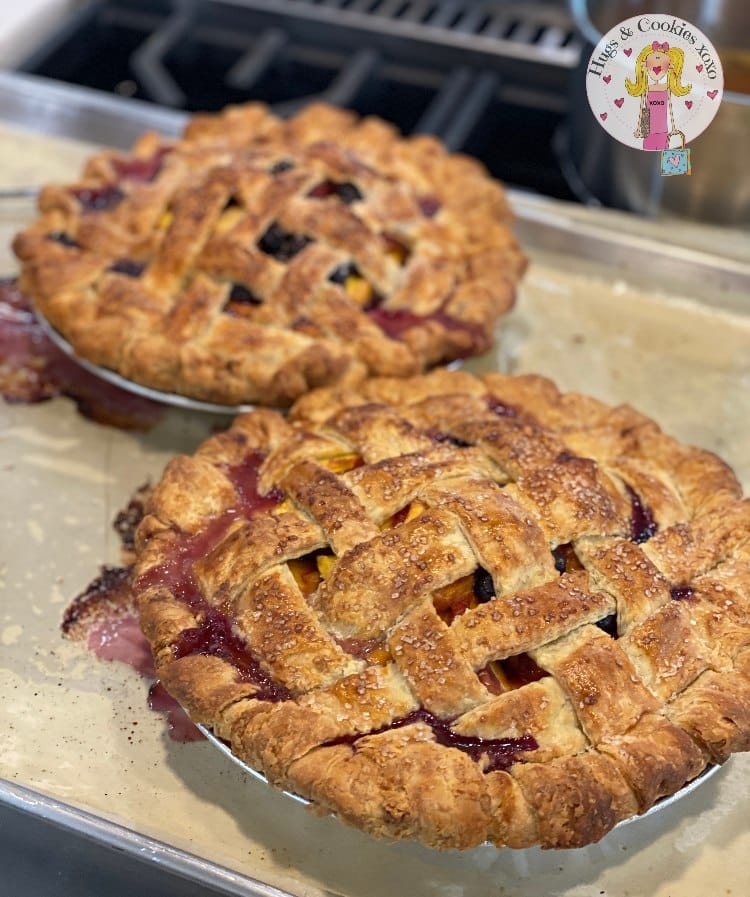 You may need:
Blueberry Peach Pie
Ingredients
2 crusts
20 Tablespoons butter (Plugra is recommended for flakiest crust)
3 c. flour
2 T. sugar
1½ tsp. salt
½ c. ice water (plus a few extra tablespoons in case needed)
Egg wash
1 egg mixed with 2 tsp. water
Topping
Filling
2 lbs sliced peaches, skin on
½c. sugar, divided
1 pint blueberries
1 T. cornstarch
zest of 1 lemon
pinch kosher salt
Instructions
Cut 10 T. butter into tiny cubes and 10 T. into slices or pats of butter. Chill both in separate bowls.
Add flour, sugar, salt to a bowl and combine with hands.
Add in the diced butter cubes and press them into the flour to create coarse crumbs with your hands.
Once combined, add the larger "pats" of butter and flatten with fingers to coat them with flour. These pieces will stay large to create flaky layers.
Slowly add water and mix with hands until dough starts to come together. Once it holds together, dump onto work surface and use hands to mold it into a circle. Wrap in plastic and chill 1-2 hours.
Unwrap dough on a floured surface and dust top with flour. Cut dough in half and stack on top of each other. Cut in half again and stack so you have 4 layers stacked. Use a french rolling pin to slightly bang on the dough. Use hands to mold back into a circle. Roll out to 1½ inches thick. Cut in half and make each one a circle.
Chill each crust 1-2 hours.
When almost ready to bake, preheat oven with a cookie sheet inside to 375. I like to let it preheat a while. I also like to use the convection setting.
Roll first disk out so it is 2 inches wider than your 9 inch pie pan. Fold in half and lay into the pan.
Add your filling.
For lattice, roll out second one larger than pan.
Use a cutter to trim edges and then make 10 lattice strips.
Lay across pie.
Brush with egg wash but only on the lattice (not the edges).
Sprinkle with coarse sanding sugar.
Bake at 375 for 45-50 mins.
Let cool before slicing!
Filling
Toss peaches with ¼c. sugar and place in a sieve over a bowl for one hour.
Toss peaches with the berries after the hour in a bowl.
Add rest of the sugar and other ingredients, combining well.
You May Love These, Too! XOXO