Some cheesecakes are worth the effort! This is one of those times. Many steps but…. you will be SO happy you made this. Your loved ones will be happy, too! This recipe comes from the wonderful blog Life, Love and Sugar!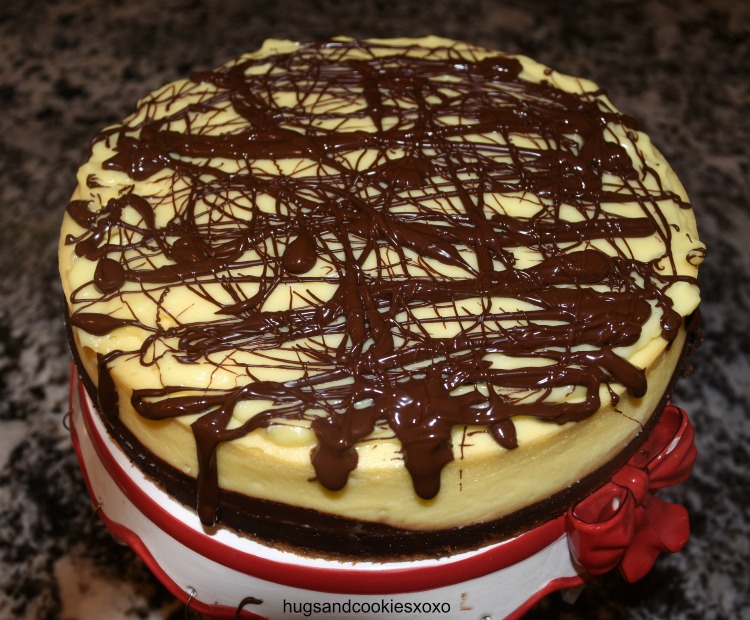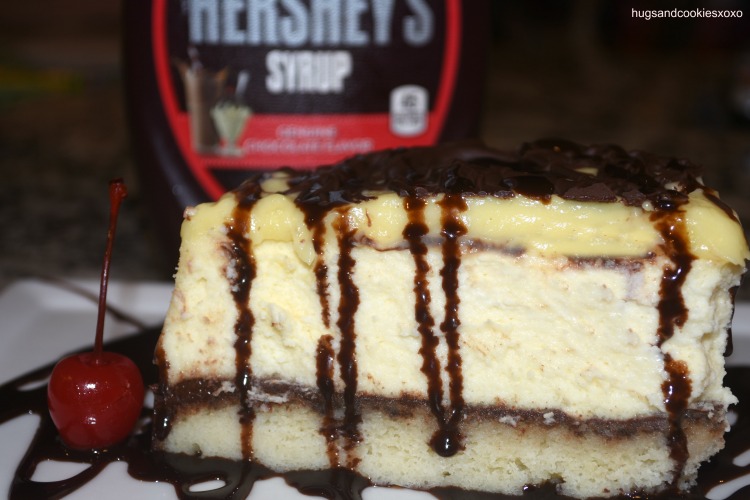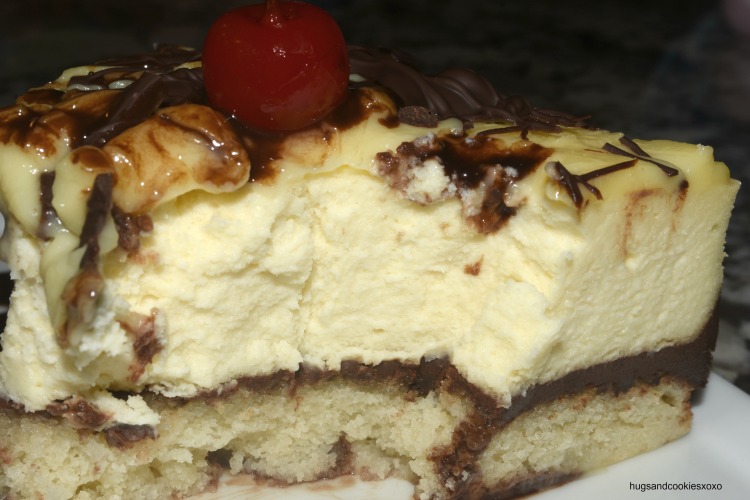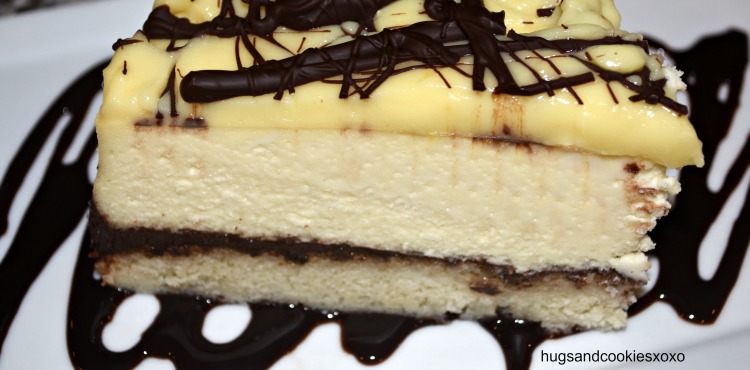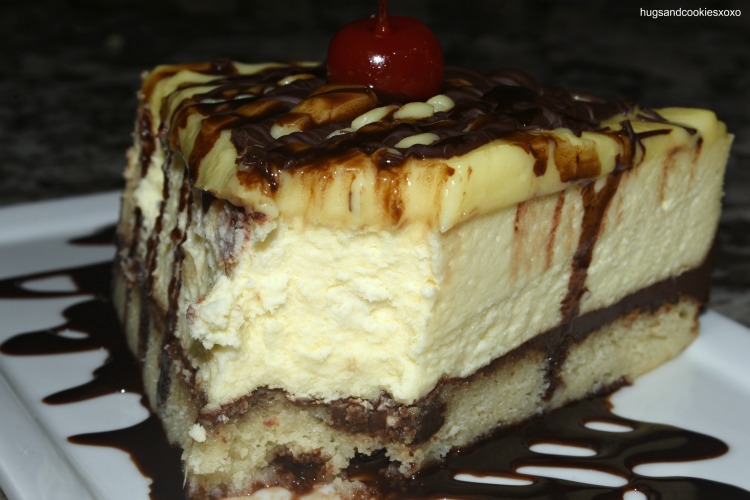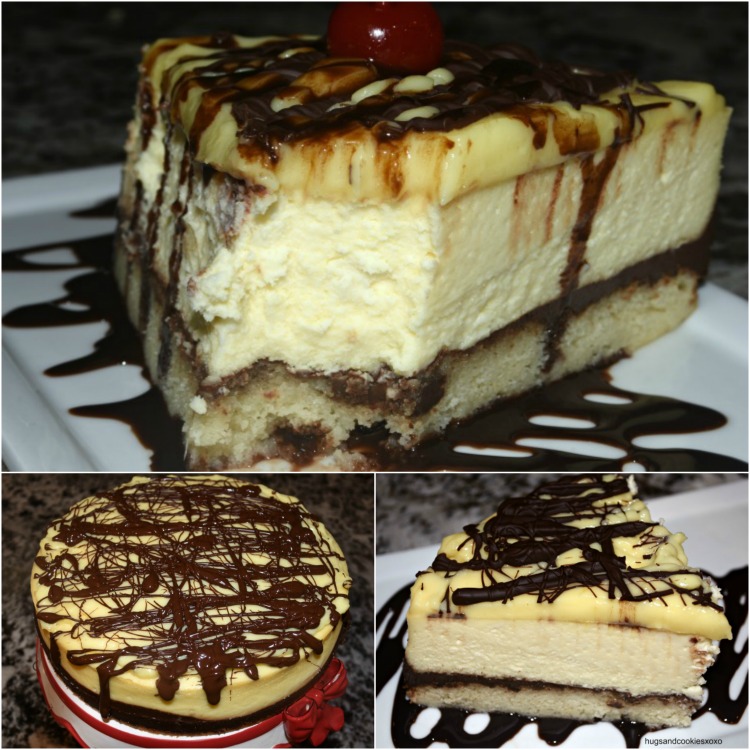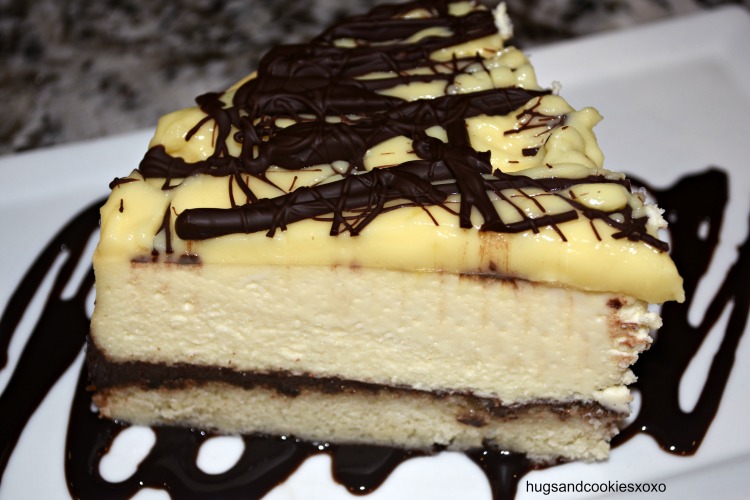 Boston Cream Pie Cheesecake
Ingredients
Vanilla Cake
¼ cup butter
½ cup sugar
¼ cup sour cream
1 tsp vanilla extract
2 large egg whites, room temperature
¾ cups flour
1¼ tsp baking powder
¼ cup milk
1 T. water
Cheesecake Layer
6 oz semi sweet chocolate chips
½ cup heavy cream
½ tsp vanilla extract
24 ounces cream cheese, room temperature
1 cup sugar
3 T. all purpose flour
1 cup sour cream
1 T. vanilla extract
3 large eggs, room temperature
Pastry Cream
2 egg yolks
6 T. sugar
1½ T. cornstarch
1 cup milk
1 T. butter
1 tsp vanilla extract
Chocolate Drizzle
1 cup chocolate chips, melted
Instructions
Cake
Preheat oven to 350°F
Line 9 inch springform pan with a circle of parchment paper.
Grease sides.
Beat butter and sugar until fluffy.
Add sour cream and vanilla.
Add egg whites.
Combine flour and baking powder in a bowl and add half.
Add the milk and water.
Add the rest of the dry ingredients.
Pour in pan and bake 18-20 minutes.
Cool.
Cheesecake Layer
Beat cream cheese, sugar and flour.
Add the sour cream and vanilla.
Add eggs, one at a time and beat well.
Lower the oven to 300.
Remove the springform pan sides, clean them and dry them. Grease sides and reattach to the pan.
Make the chocolate layer by heating the cream and pouring it over the chocolate. Let sit and then whisk smooth. Add vanilla and let cool a bit. Pour it over the cake trying to keep it from the edges and mostly in center and around. Let sit a couple minutes.
Carefully pour on the cheesecake batter on top of the chocolate.
Place pan in a cheesecake moat and fill outer edges with water. (If you don't have a moat, place it in a larger pan, wrap the outside very well with foil and add water halfway up the sides.)
Bake for 1 hour 15 minutes. The center should be set, but still jiggly.
Turn off the oven and leave the door closed for 30 minutes.
Crack the door of the oven open for 30 minutes.
Remove from water bath and chill overnight.
Top with pastry cream and drizzled chocolate!
Pastry Cream
Put egg yolks in a medium sized bowl and beat them.
Add sugar, cornstarch and milk to a large saucepan and mix until smooth.
Cook, while stirring, over medium-high until it thickens.
Lower heat and simmer 2 minutes.
Remove heat and add a little bit of milk mixture to the egg yolks. Whisk together.
Then add the egg mix to the milk so the eggs do not cook.
Bring back to a low boil for 2 minutes.
Off the heat, add butter and vanilla.
Stir smooth, then cover closely with plastic wrap and chill until cold.