I have used this recipe before to make truffles. They were spectacular. But, sometimes you don;t have time to roll truffles and hand dip each one. Today's recipe is for those times when you need a yummy treat and you need it FAST!!!! Spreading the batter in a loaf pan makes this simple. Spread some chocolate on top, chill a bit and voila! Bars are done! And mighty tasty, too!!!!! Don't skimp on the sea salt!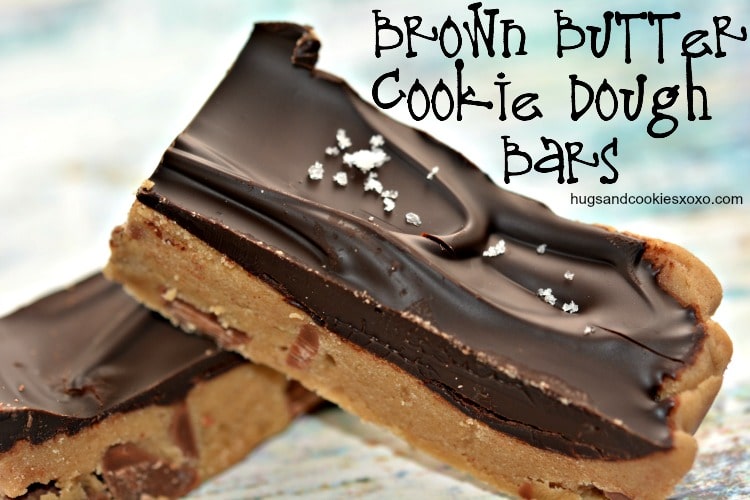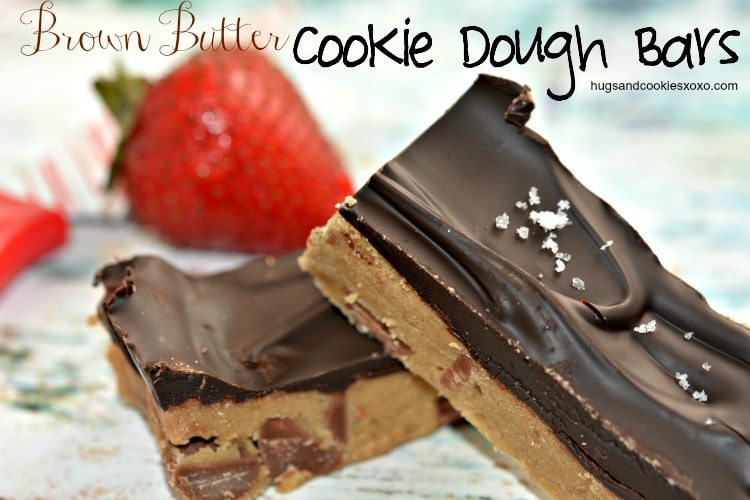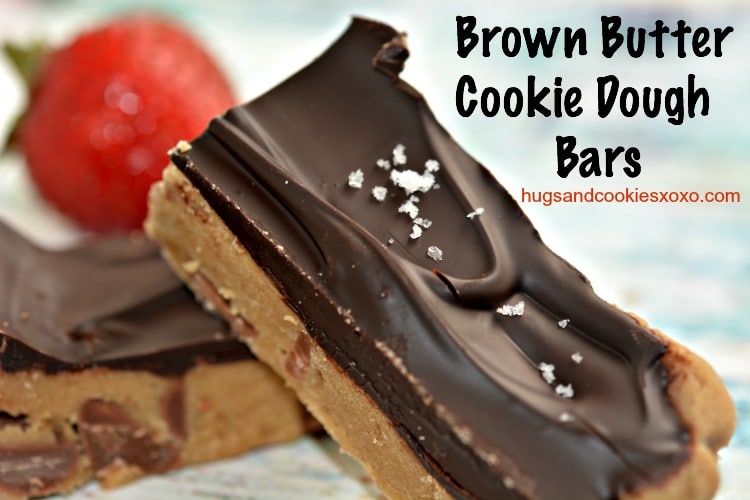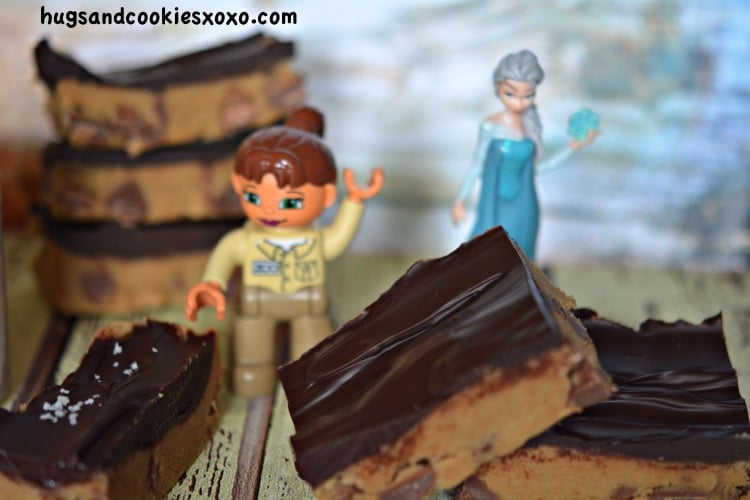 This cute picture is thanks to my Jakey, age 4! he wanted to assist the photo shoot. Pretty cute, huh?
Brown Butter Cookie Dough Bars-adapted from That Skinny Chick Can Bake via Inspiration from Cooking Classy
1 stick (8 tablespoons) butter, cut into chunks
3/4 cup brown sugar
1/4 cup heavy cream
1/2 teaspoon vanilla extract
1/4 teaspoon salt
1 cup plus 2 tablespoons flour
3/4 cup milk chocolate chips (or mini chips)
4 ounces Dark Chocolate (I used Dove)
sea salt, optional
Directions:
Brown butter in a saucepan till till color changes and a "nutty" smell develops. Pour into a heatproof bowl and chill till solidifies.
Remove butter from fridge. Scrape butter into mixer. Add brown sugar, cream, vanilla and salt and mix till well blended. Stir in flour. Stir in chocolate chips by hand. Line a loaf pan with nonstick foil and pres the batter in. Chill while you prepare the chocolate. Melt chocolate gently in the microwave and pour over the bars. Spread evenly and sprinkle with sea salt, if desired. Chill and cut into bars. Store in fridge.