Brown Butter Sage Pasta Sauce
Brown Butter Sage Pasta Sauce is the perfect weeknight dinner because the sauce is made in under 10 minutes, literally! Your kitchen will also smell absolutely wonderful. I made this with homemade pasta but of course, use any pasta your family loves and adores. You can serve the sauce and pasta on their own or add shrimp, chicken or steak. You may want to check out my recipe for homemade pasta here—>  Authentic Pasta which is the BEST! I hope you love this dinner as much as we did!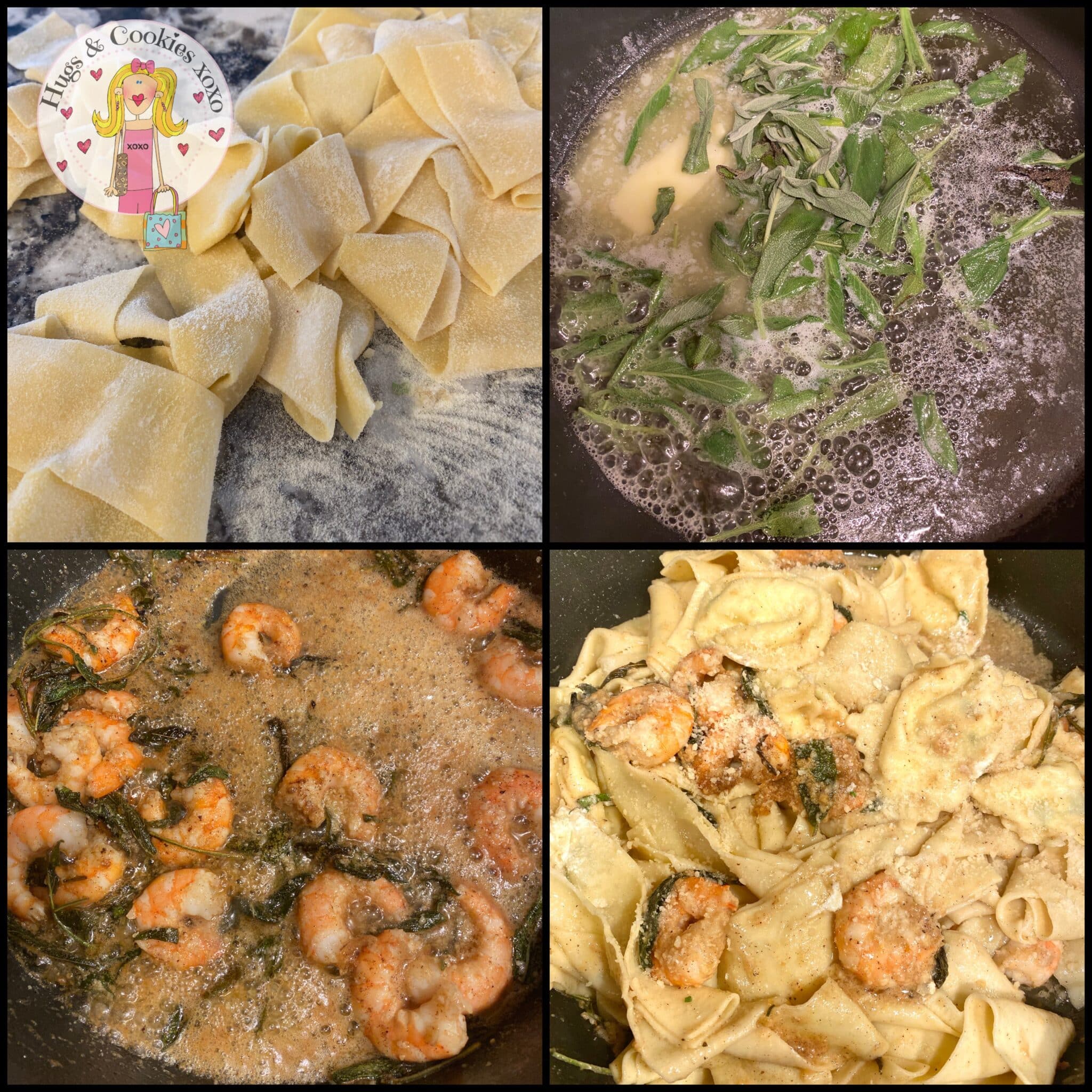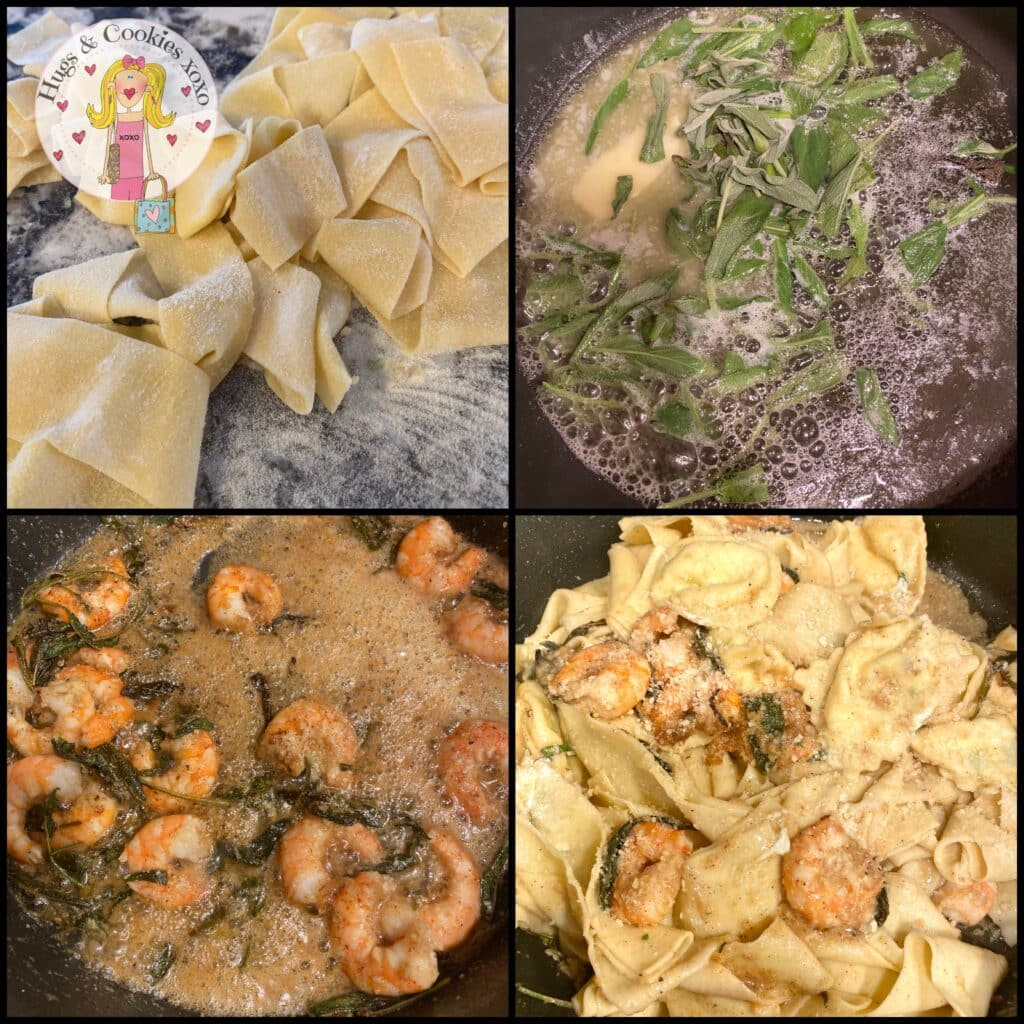 Brown Butter Sage Pasta Sauce
Ingredients
8 T. unsalted Plugra Butter
Handful of Sage Leaves (8-12 depending on size)
sprinkle of red pepper
salt
¼c. Parmesan cheese
Cooked pasta of your choice
*Note to add shrimp, I added cooked, peeled/deveined shrimp right into the sauce to warm through.
Instructions
Heat pan on medium.
Add butter and swirl around until it starts to brown and smell nutty.
Add sage leaves to crisp up. (squeeze before adding to release oils.)
Add red pepper.
Once smelling delicious, remove from heat and add cheese.
(Taste for salt.)
Pour your cooked pasta in with a little drop of the pasta water and toss.
You May Love These, Too! XOXO