A brownie plus a chocolate chip cookie baked together as one is also known as a Brookie. This is quite possible the most perfect treat! These can be made in a special Brookie Pan for the perfect touch!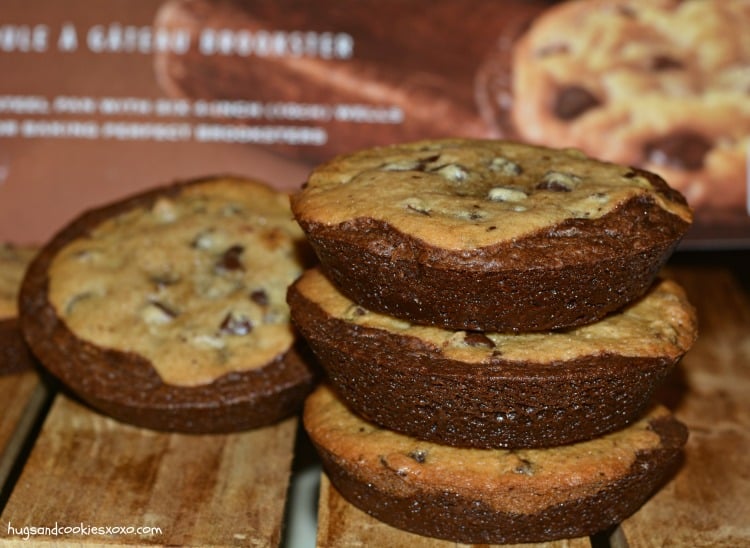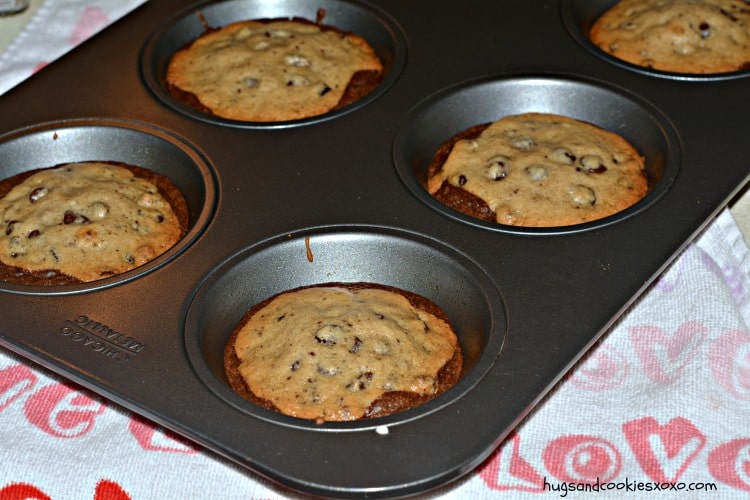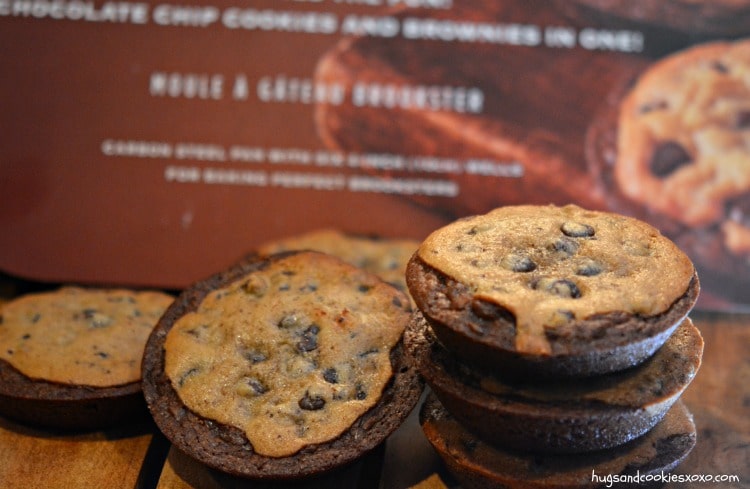 Brownie and Cookies Baked as One
Ingredients
Brownie:
1⅔ cups granulated sugar
¾ cup (1½ sticks) butter or margarine, melted
2 tablespoons water
2 large eggs
2 teaspoons vanilla extract
1⅓ cups all-purpose flour
¾ cup cocoa powder
½ teaspoon baking powder
¼ teaspoon salt
Cookies:
2¼ cup all-purpose flour
1¼ teaspoons baking soda
¼ teaspoon of salt
2 sticks (1 cup) unsalted butter plus 1 extra Tablespoon
1¼ cup packed dark brown sugar
¼ cup granulated sugar
1 large egg plus 1 egg yolk
1½ teaspoons vanilla extract
¾ cup semi-sweet chocolate chips
½ cup milk chocolate chips
½ cup dark chocolate chips
Instructions
PREHEAT oven to 350º F. Grease 13 x 9-inch baking pan or brookie pan.
Brownies:
Combine granulated sugar, butter and water in large bowl. Stir in eggs and vanilla extract. Combine flour, cocoa, baking powder and salt in medium bowl; stir into sugar mixture. Divide among the 6 brookie spots in the pan. Chill 1 hour.
Cookies:
Melt butter in a skillet over medium heat.
Whisk constantly until the butter begins to brown. Takes several minutes.
Remove heat once brown and smelling nutty and yummy and pour into mixer bowl.
Let cool a few minutes.
Beat the butter and sugars.
Add the egg, yolk, vanilla. Add the dry ingredients.
Fold in all of the chocolate chips.
Scoop 6 large scoops and shape into circular disks. Chill 1 hour.
Lay cookies on top of brownies in the centers.
Bake at 375 about 20-25 minutes.
Let cool before removing. Serve with ice cream & chocolate sauce or eat as is!!!!