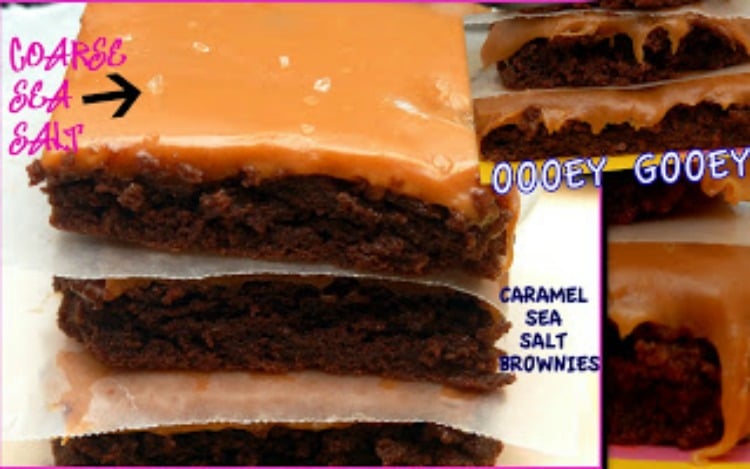 Brownies
Combine in a bowl:
1 2/3c. sugar
1 1/2 sticks melted butter
2T. water
Add in:2 EGGS AND 2 TSP. VANILLA.ADD:
1 1/3c. flour
3/4c. cocoa powder, unsweetened
1/2tsp. baking powder
1/4tsp. salt
POUR INTO 9X13 PAN LINED WITH NONSTICK FOIL. BAKE AT 350 FOR APPROX 25 MINUTES. COOL A LITTLE WHILE AND POUR ON CARAMEL WHILE STILL SLIGHTLY WARM.
FOR CARAMEL TOPPING -MELT 1 BAG OF CARAMELS WITH 2-3 TABLESPOONS HEAVY CREAM. POUR ON DESIRED AMOUNT OF CARAMEL AND SPRINKLE WITH SEA SALT. LET SET! USE EXTRA CARMEL (IF U HAVE ANY) FOR DIPPING PRETZELS!