These cheesecake brownies are out of this world thanks to the genius addition of Butterfingers. You'll mix some into the cheesecake batter and then you'll want to save some extras for the top! They add the perfect amount of sweetness and crunch! Your taste buds are going to thank you for this one. Your waistline on the other hand may not since it is hard to eat just ONE! But, you can do it and I'll let you in on a little secret! You can freeze these. Yup, just pop them in a ziploc freezer bag and go back to "visit" them whenever you like!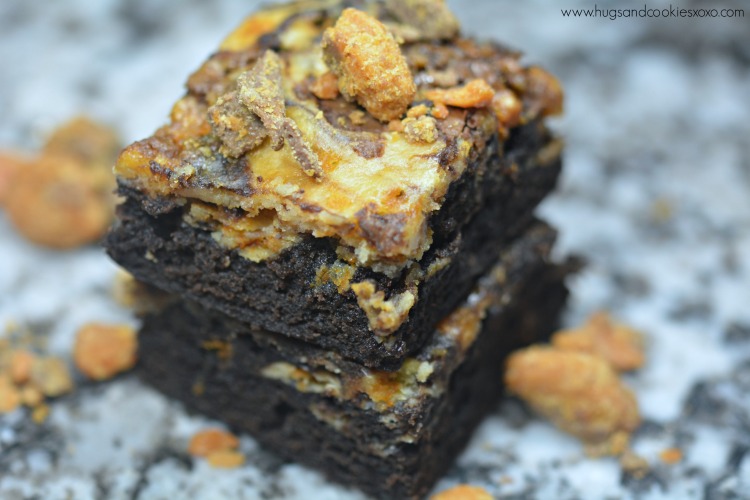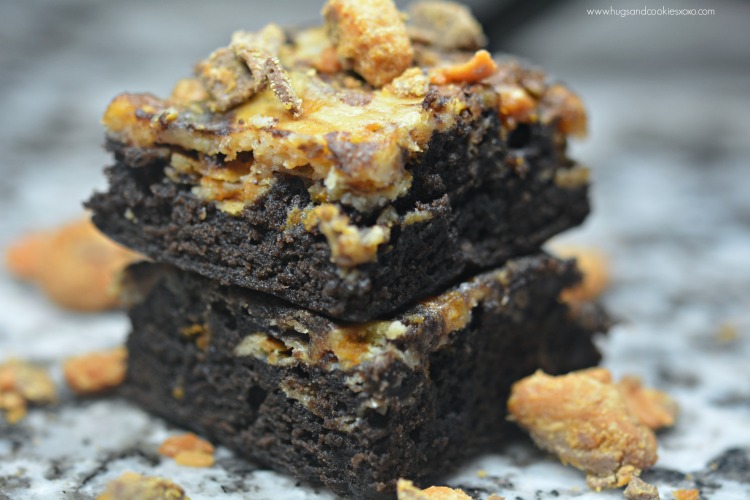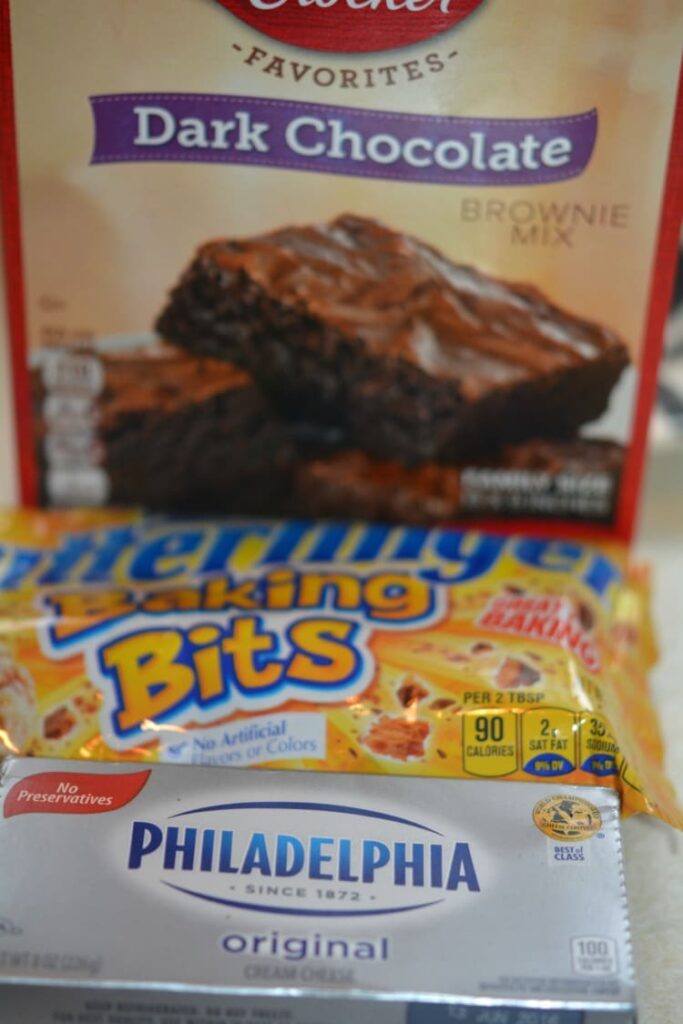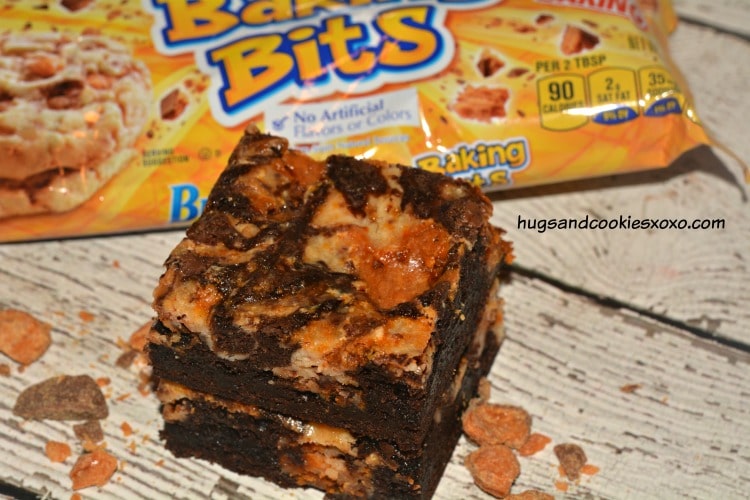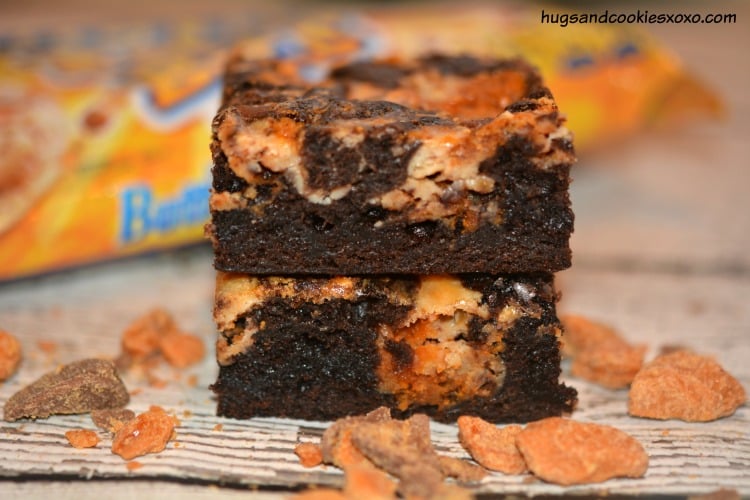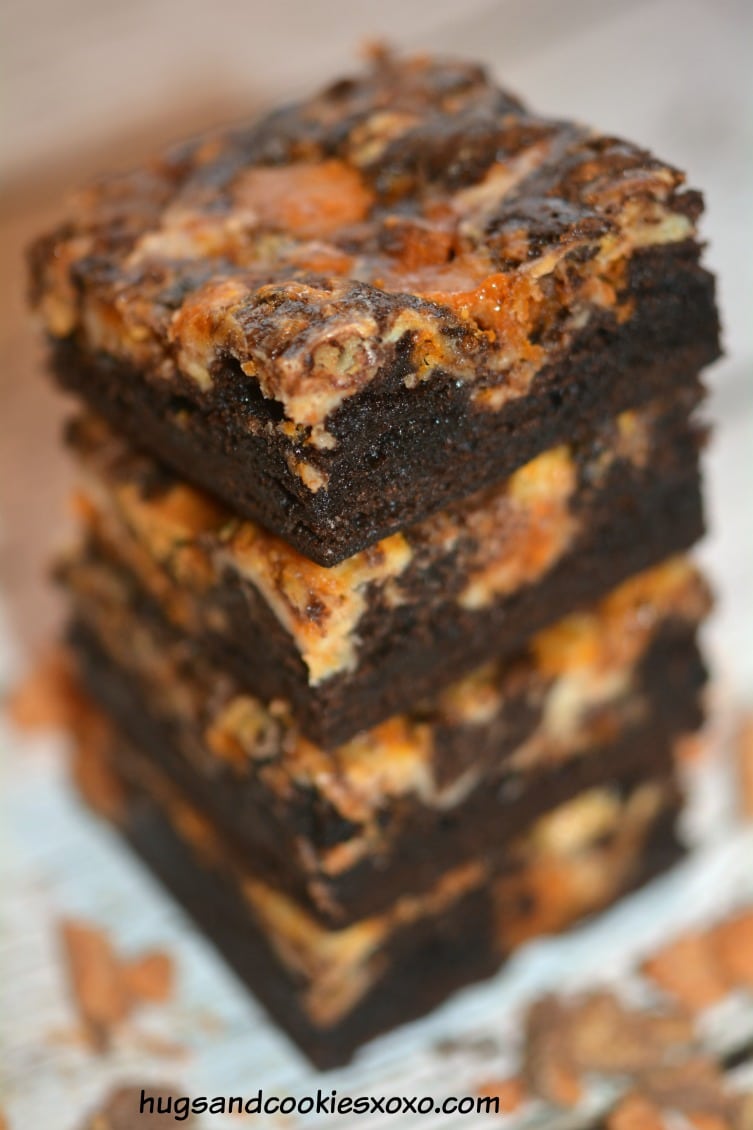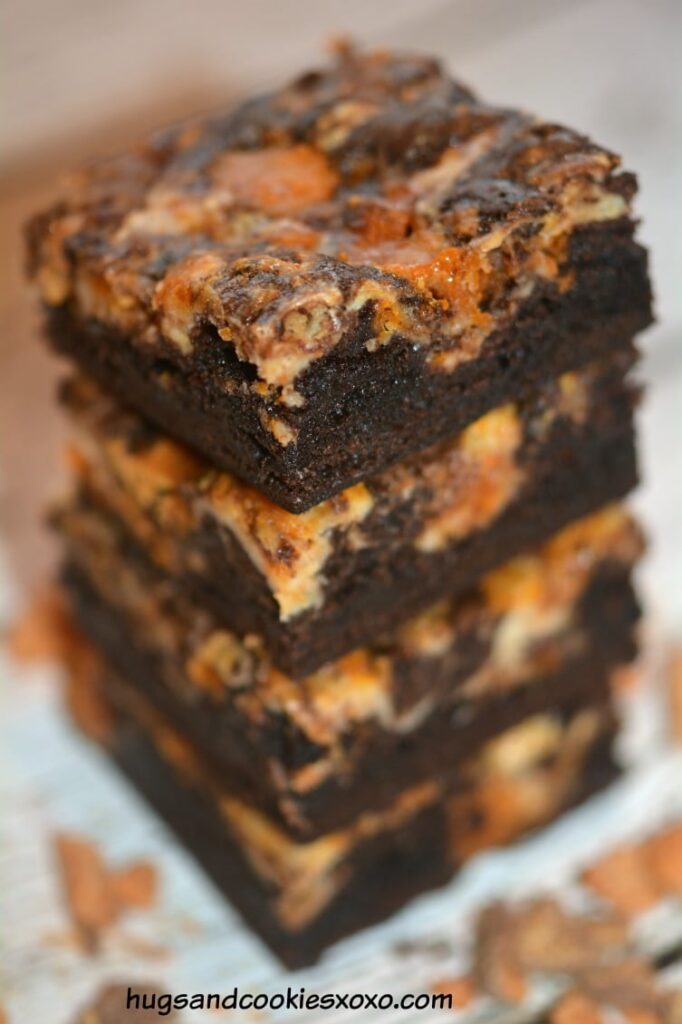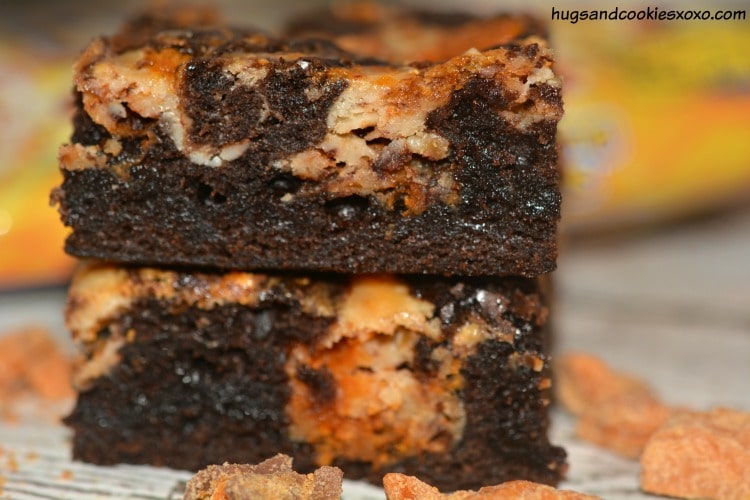 You'll Need:
Butterfinger Cheesecake Bars
Ingredients
1 (19.8 ounce) package Betty Crocker Dark Chocolate Brownie Mix
8 ounces room temp cream cheese
1 egg
⅓ cup sugar
½ bag Butterfinger Baking Bits plus extra for the top
Instructions
Prepare brownies according to box directions and spread in a 9x13 pan lined with nonstick foil.
Electric mix the cream cheese, egg and sugar.
Fold in the Butterfingers.
Drop the cream cheese mix by tablespoons across the brownies.
Use a knife to gently swirl the 2 batters together creating a marbled look.
Top the cream cheese with some extra candies.
Bake according to the brownie box directions.
Cool and chill.
Cut into squares.