PLAY DATE CUPCAKES FOR MY LITTLE MAN & HIS BUDDIES! CHOCOLATE CARS WERE PURCHASED AT A LOCAL CANDY STORE!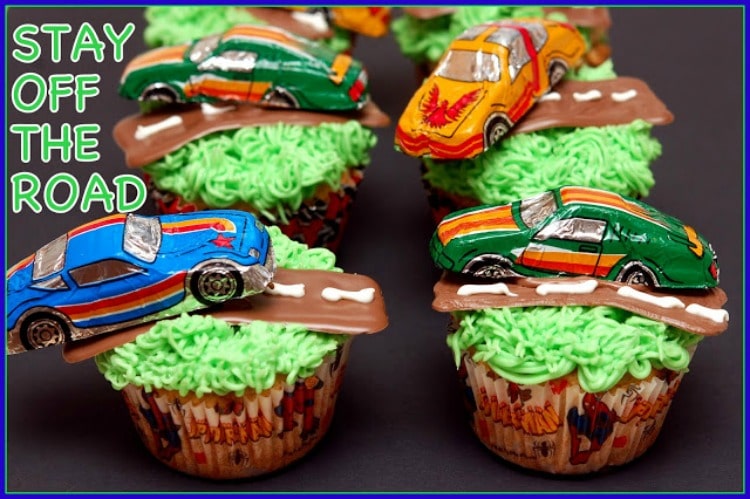 MAKE YOUR FAVORITE CUPCAKES.
MELT CHOC CHIPS AND SPREAD ON WAX PAPER IN ROAD SHAPES. PIPE WHITE CHOCOLATE DASHES ON TOP AND LET DRY.
FROST CUPCAKES USING GREEN FOR THE GRASS AND LAY ROAD ON TOP. ATTACHED CARS GENTLY WITH MELTED CHOCOLATE AS THE "GLUE"-ENJOY!